The One Scene From The Witcher That Makes Us Love Henry Cavill Even More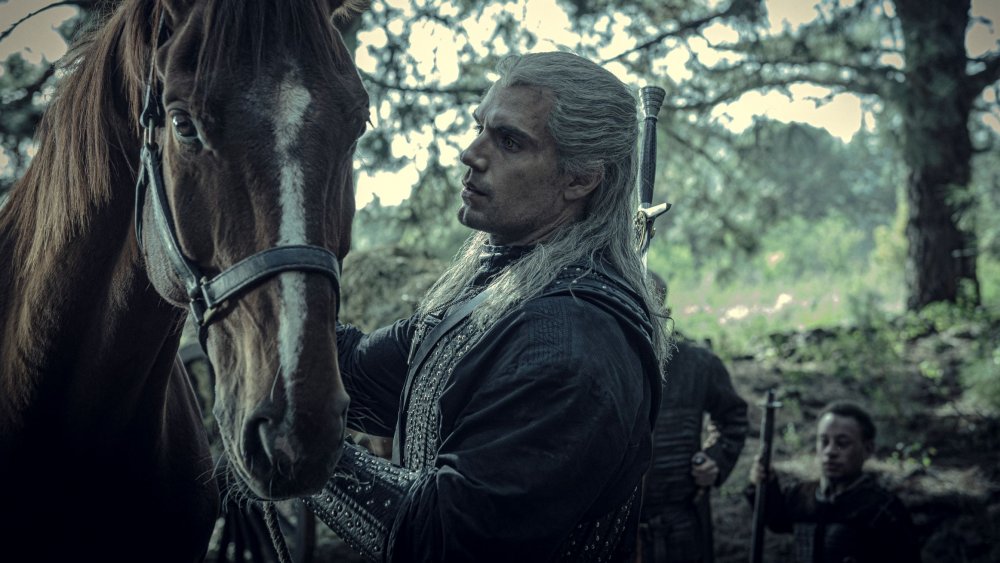 Netflix
Henry Cavill's Geralt of Rivia is arguably one of the most lovable characters on The Witcher — albeit not in the most traditional way. He's a curmudgeon, a grumpy old man who happens to look like he's in his 30s thanks to the magic and alchemy used to turn him into a super monster-hunter known as a "witcher." But there's one scene in particular that locks in all of Geralt's good qualities and makes us love Henry Cavill's portrayal of the character even more.
In the series' fourth episode, "Of Banquets, Bastards and Burials," we find Geralt in the northern kingdom Cintra, attending a royal banquet for Princess Pavetta. Her mother, Queen Calanthe, is throwing the fancy party so suitors can ask for the princess' hand in marriage. Calanthe is a warrior queen who's known for throwing herself onto the front lines. She's tough, non-traditional, and doesn't deal with anyone's crap. The scene sees several suitors presenting themselves to the queen, and the queen shoots down nearly all of them, because she already has a politically-motivated choice in mind. The events that unfold throughout the banquet prove that Cavill's Geralt is worth every ounce of love his fans have for him.
Geralt is an all-around good guy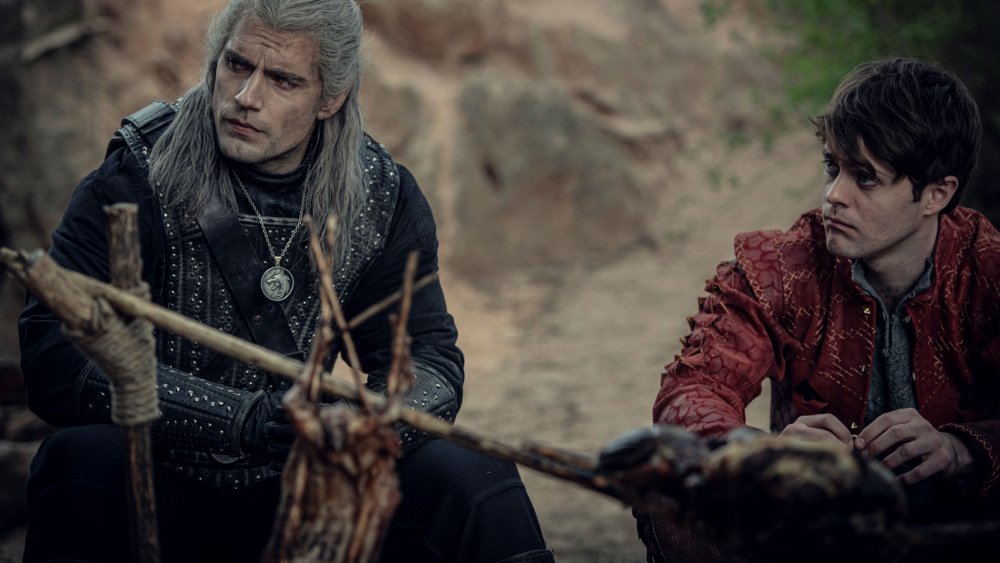 Netflix
From the start of the episode, Geralt's lovable characteristics begin to shine. Jaskier, the bard who serves as Geralt's comic relief sidekick, tries to persuade the witcher to accompany him to Pavetta's banquet, claiming that Geralt owes him one for singing his stories across the land and making him famous. See, Jaskier is a womanizer and needs Geralt's protection from a potential slew of angry husbands who might be wanting to take revenge. Geralt begrudgingly takes on the duty and gets Jaskier out of a pickle by claiming he's a eunuch and couldn't have possibly bedded the good lord's wife. Geralt's sense of humor, his willingness to go out of his way to help a friend, and his grouchy style of doing so show the hero is a loyal, yet comical, friend.
The scene goes on and Geralt finds himself coveted by Queen Calanthe for his renown as a fighter and monster killer — more so when Geralt admits that he got his booty kicked in a fight with elves. Geralt takes his seat next to Calanthe at her behest and, shortly after, is given a chance to prove his skills when a knight comes busting into the banquet hall.
A man of honor and irony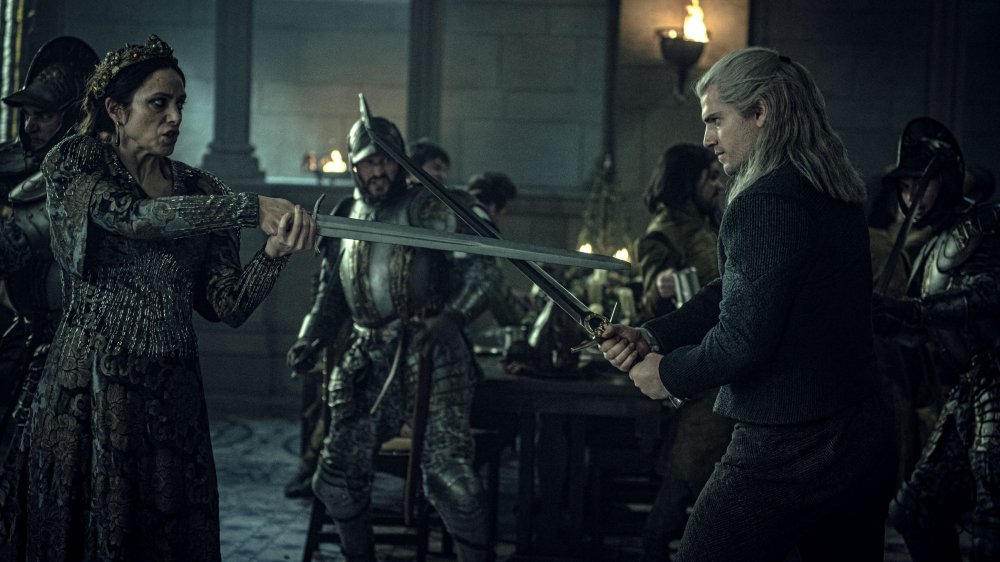 Netflix
The knight, Lord Urcheon of Erlenwald, has been inflicted with a curse that turns him into a beast for the majority of each day, but he and Pavetta are in love, and the curse won't stop him from asking for her hand.
Calanthe orders Geralt of Rivia and the court to kill Lord Urcheon. Geralt refuses and jumps into action to protect the poor guy after he reveals that Pavetta had been promised to him by her father due to "The Law of Surprise." The tradition gives the recipient a gift that the giver only learns they have by surprise. If they didn't know they had it, they can't miss it, right? Well, swords clash, and Geralt takes down several guards and knights with seeming ease. He's a talented fighter who lives up to his reputation and stands up for the things he believes in.
After the short battle is over and Pavetta unleashes a magical power she didn't know she had, the couple is betrothed. They want to pay Geralt back for his help. In an effort to be ironic and spit in the face of a tradition he thinks is silly, he tells them they can pay him back with "The Law of Surprise," which bites him in the behind when he realizes Pavetta is pregnant. Uh-oh.