The New Mutants News Everyone's Been Waiting For Has Finally Been Announced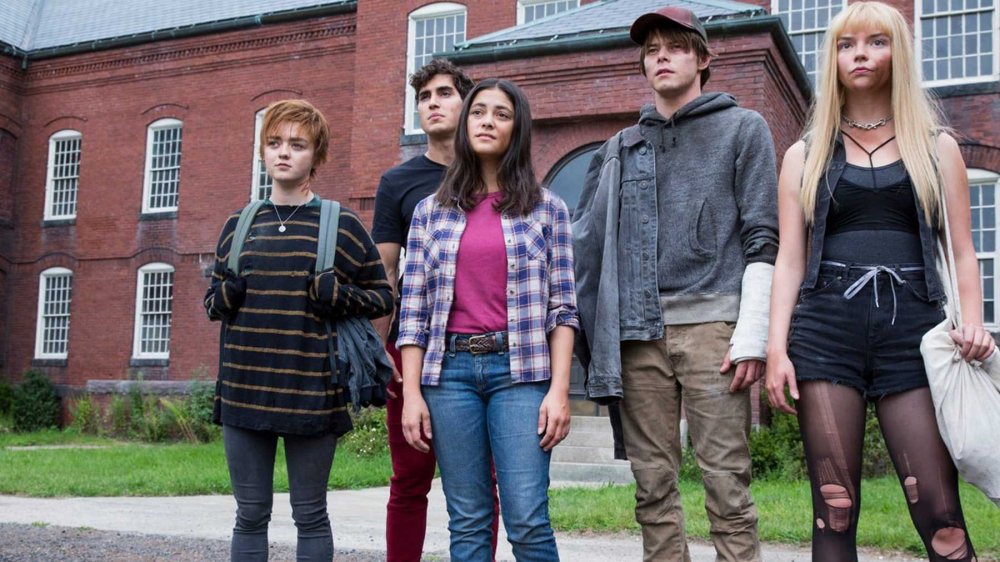 20th Century Studios
The New Mutants is the final Fox movie to feature the X-Men. It is also one of the most-delayed movies of recent memory. April 13, 2018: that's the original slated release date for The New Mutants. After many delays, we finally were able to see the movie beginning August 28 — 2020.
Of course there weren't many people who could (or would) brave an actual movie theater in 2020. Heck, a lot of movie theaters weren't even open — a lot of them still aren't! And yet the decision was made that The New Mutants, after all its trials and tribulations, absolutely had to see a theatrical release first.
Lots of other movies (Disney or otherwise) either went to video on demand or skipped directly to a streaming service for free with subscription. As a result, people have been feeling a touch impatient when it comes to The New Mutants. If you're wondering when you can watch the movie at home, we finally know the answer: November 17, 2020. Let's talk about what that actually means, though.
The New Mutants' physical release comes with deleted scenes
November 17, 2020 is the release date for The New Mutants on Ultra HD, Blu-ray, and DVD. If you want to stream the movie, that's an option, but you're going to pay $19.99 for the pleasure of doing so.
If you are actually willing to purchase a piece of physical media in 2020, the good news is that you're going to get a few substantial bonuses for your buck. If you know anything about The New Mutants as a comic book series, you know that one of the team's most defining eras (and one that influenced the story for this film) was drawn by legendary comic book artist Bill Sienkiewicz. Included with The New Mutants physical release is a special feature called "Origins & Influences," in which both Sienkiewicz and the filmmakers talk about the roots of these characters and this resulting film. In fact, there will be a feature-length commentary track also featuring both Sienkiewicz and director Josh Boone.
There's also a "Meet the New Mutants," a short where the cast talk about the connections they made while watching the film. But the biggest inclusion on the disc is the deleted scenes reel. There are six scenes total. These are their titles:
"Roberto Suns & Dani Climbs"
"Everybody's Type & "Chores"
"Dani's Nightmare – Alt"
"I Need to Cool Off"
"We're on Lockdown"
"Take out the Source"
Syfy Wire also released an exclusive deleted scene involving Dani Moonstar a.k.a. Mirage (Blu Hunt) and Rahne Sinclair a.k.a. Wolfsbane (Maisie Williams) sneaking into Illyana's (Anya Taylor-Joy) room.
When The New Mutants will make it's way to a streaming service like Hulu or HBO Max remains unknown, but at least we can watch the movie at home soon.