Why The Creators Of Blue Bloods Were Fired From Their Own Show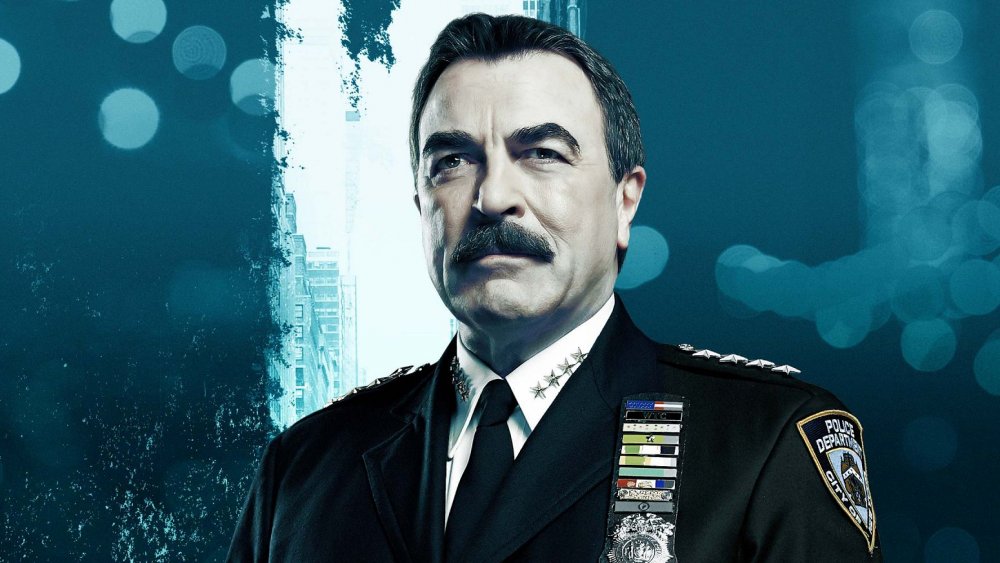 CBS Television
Even as it barrels headlong into its 11th season on CBS, Blue Bloods continues to be both a primetime staple, and a ratings juggernaut for the network. So much so that it seems the beloved series is set to remain a fixture on CBS for many years to come. While the continued success of Blue Bloods is great news for CBS, that's not entirely true for the duo who actually brought it to broadcast — because they're no longer a part of the series' creative team. In fact, Mitchell Burgess and Robin Green haven't been involved with Blue Bloods for over a decade now, because their CBS bosses fired them at the end of the series' inaugural season.
That news is likely a bit shocking to longtime Blue Bloods fans, if only because season 1 of the series — about New York's Reagan family who, led by Tom Selleck's NYPD Commissioner patriarch, all have ties to law enforcement — proved it a legitimate breakout with serious potential for a multi-season run. It was the sort of breakout that should've ensured the jobs of Blue Bloods' senior creative team for a least one more season in the small screen sun. Instead, it was one and done for Burgess and Green, who've been relegated to the sidelines as the show they created has become one of the longest-running on CBS.
Per a 2011 Deadline report, its now confirmed that, even as the series was raking in the ratings, all was not well behind the scenes, with season 1 showrunner Ken Sanzel vacating his position after ongoing clashes with Blue Bloods star Tom Selleck over the show's narrative direction. A few months later, Burgess and Green were reportedly let go for arguing about a similar issue with network brass.
Blue Bloods wasn't the first hit series Burgess and Green were fired from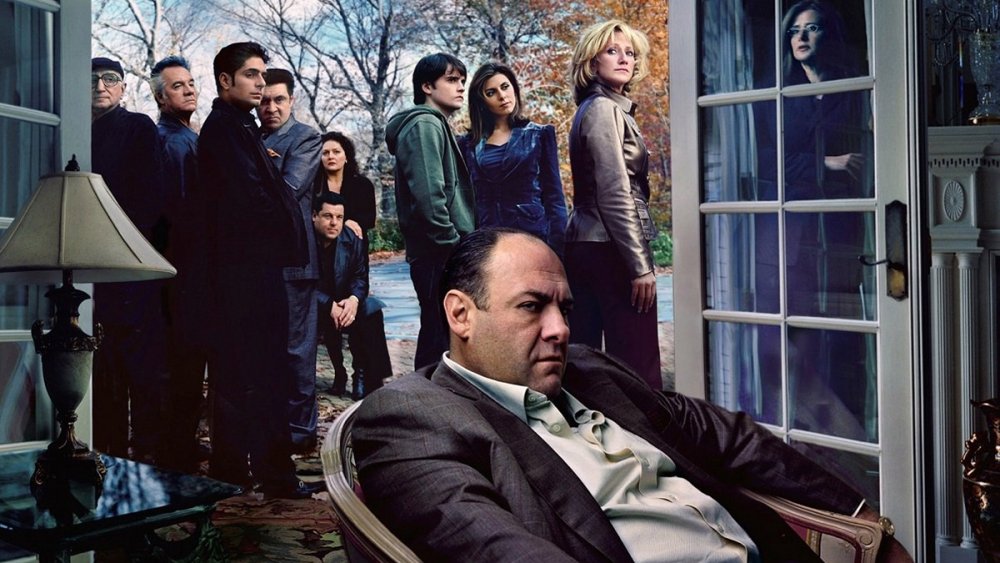 HBO
As reported by Deadline, it seems the row began with Mitchell and Burgess looking to make Blue Bloods as much about the Reagan family dynamics as the crimes and misdemeanors they're investigating (the approach '80s icon Tom Selleck himself also favored). CBS bosses apparently wanted to make the series more of a tried-and-true police procedural. 
As is frequently the case in such creative disagreements, network executives won the fight by unceremoniously removing the opposition, exiting the Emmy-winning Burgess and Green from their own hit series.
Regarding those Emmy wins for Mitchell Burgess and Robin Green, it's worth noting the duo didn't earn them from their single season reign over Blue Bloods. Rather, the pair earned their Emmy gold for a far more prominent crime drama, the operatic gangland saga the world continues to study, dissect, and revere as The Sopranos. And as it happens the dynamic duo (who penned 22-episodes of the iconic series) were also fired there, as well. While the details of Burgess' and Green's Sopranos exit remain a bit murkier, it seems that after a few seasons in the HBO drama's writer's room, the pair simply fell out of favor with Chase himself, according to Vulture. As it was, Chase showed them the door sometime during the show's final season. 
Burgess and Green obviously came out of their Sopranos exit just fine, landing a series order for Blue Bloods a couple of years later. CBS even touted Blue Bloods as "from the Executive Producers of The Sopranos" when promos hit the airwaves in 2010. And even as their time on the show was short-lived, Burgess and Green can still count Blue Bloods as one of their biggest hits.