Supergirl: Everyone Loves Superman In Season 2 Trailer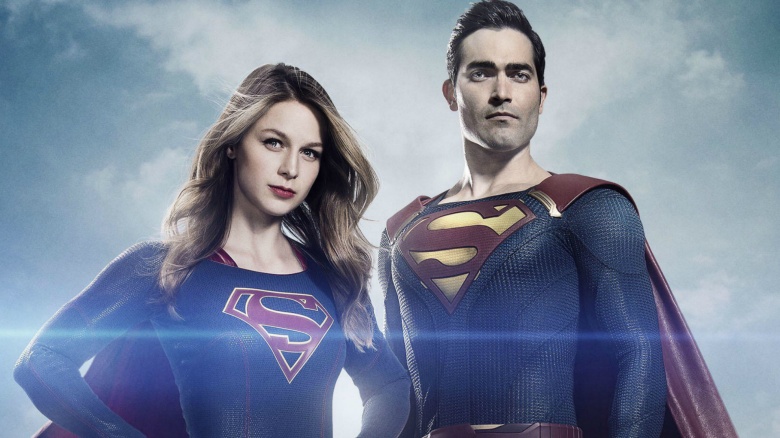 CW
Superman will finally fly onto the CW's Supergirl, and it looks like he shouldn't have much trouble finding a date in National City.
In a new trailer for the Season 2 premiere titled "The Adventures of Supergirl," Kara (Melissa Benoist) teams with her Kryptonian cousin Clark Kent (Tyler Hoechlin) to stop a dangerous new threat. But Cat Grant (Calista Flockhart), Alex Danvers (Chyler Leigh), and Winn Schott (Jeremy Jordan) are far more interested with how the Man of Steel looks, smells, and shaves, respectively.
There's also a sly nod to Batman's hometown in the trailer. Check it out below.Superman will definitely appear in the first two episodes of the season, but it's not yet clear how much longer he'll stick around after that.
In addition to Hoechlin's Superman, the series will introduce a bunch of new characters this season including Floriana Lima as Maggie Sawyer, Katie McGrath as Lena Luthor, and Lynda Carter as the President of the United States (via THR). And we know that Supergirl will at some point crossover (via EW) with the CW's Arrow, The Flash, and Legends of Tomorrow, along with a musical team-up with the cast of The Flash (via Variety).
Supergirl Season 2 premieres Oct. 10. Check out the character's insane history and dumb things no one mentions about her.