Why Brocky From The Walking Dead: World Beyond Looks So Familiar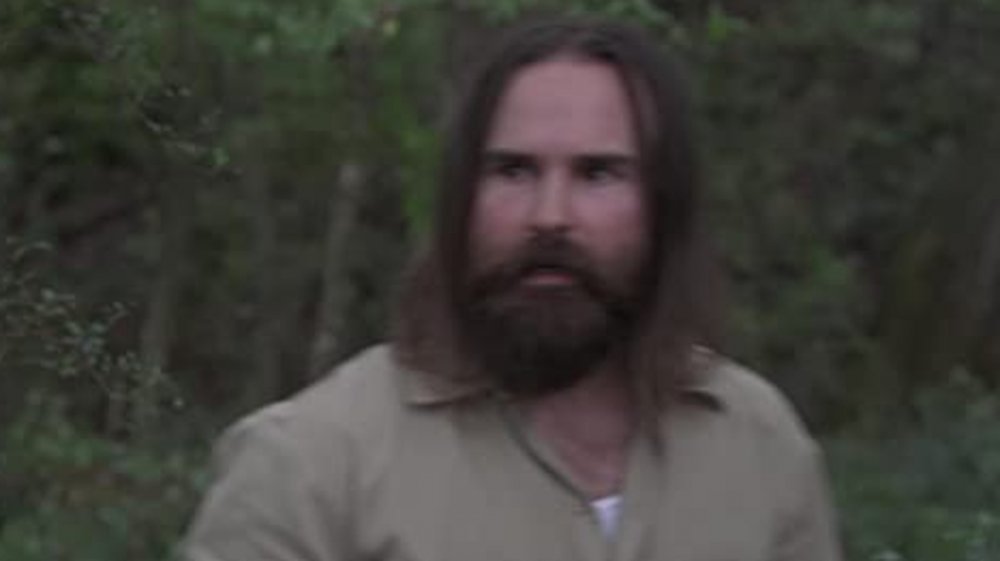 AMC
With only two months to go, it's safe to say that 2020, for fans of The Walking Dead, has been among the most eventful years in recent memory. The franchise's home station, AMC, announced in September that the original program was coming to a close with its eleventh season, but fans don't have to leave its post-apocalyptic world just yet: while the spin-off Fear the Walking Dead has, until now, been the only spin-off from the main show, that's about to change. Two new continuations are joining the Walking Dead chronology, with one spin-off centering on the adventures of fan favorites Daryl (Norman Reedus) and Carol (Melissa McBride), while the other is an all-new entry into the canon, titled The Walking Dead: World Beyond.
This two-season limited installment will focus on a group of teenagers navigating their way through their perilous, zombie-infested world to save their missing father. World Beyond is full of acting up-and-comers, including Alexa Mansour as Hope and Nicolas Cantu as Elton, who are all relatively new to the Walking Dead scene. However, one cast member in particular, Zach Ball, who plays a character named Brocky, might ring some bells in the minds of Walking Dead die-hard fans. Here's why this fresh face may strike some viewers as familiar.
Zach Ball appeared frequently on The Walking Dead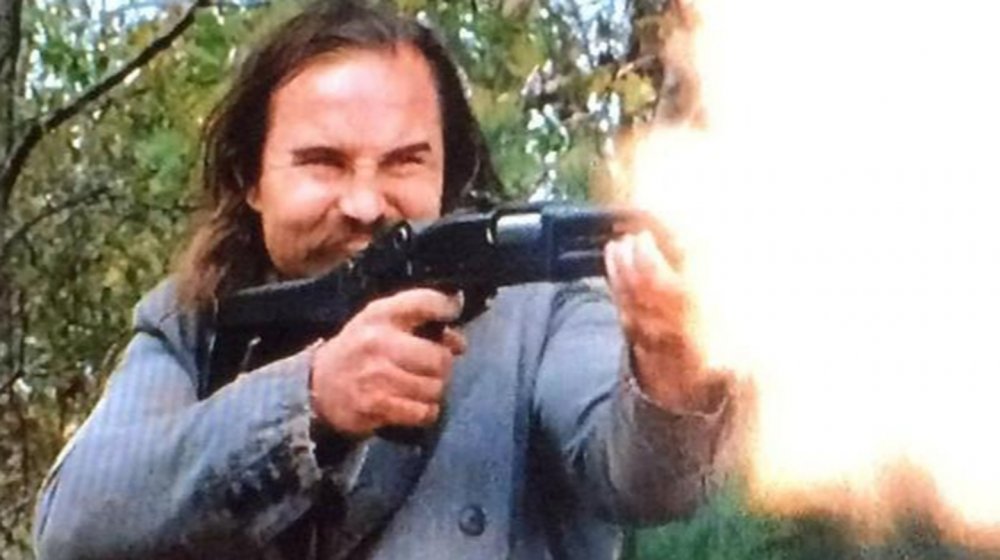 AMC
Although Zach Ball didn't get a lot of screen time, or even a name for his character, he took part in a handful of episodes of The Walking Dead, well before World Beyond came to pass. From season 6 to season 8, he filled an uncredited background role as a member of Negan's (Jeffrey Dean Morgan) Saviors faction, having run-ins with quite a few Walking Dead mainstays. He didn't do much of anything notable, mostly just hanging around in the distance to fill up space, or toting a gun around for group action scenes. Nevertheless, he managed to do what very few human Walking Dead cast members can pull off: surviving.
It's unknown what happened to this nondescript character after his final appearance in season 8's episode "Dead or Alive," so without any word to the contrary, it's not out of the question that he and Brocky from World Beyond are the same person. If Ball hasn't changed his look for the new role, keeping his hair and beard grown out as he did during his first Walking Dead run, that will only add credence to this theory. 
Viewers will know for sure when Brocky makes his World Beyond debut on the program's tenth episode, "In This Life," which is also the season finale. 
Zach Ball is a television regular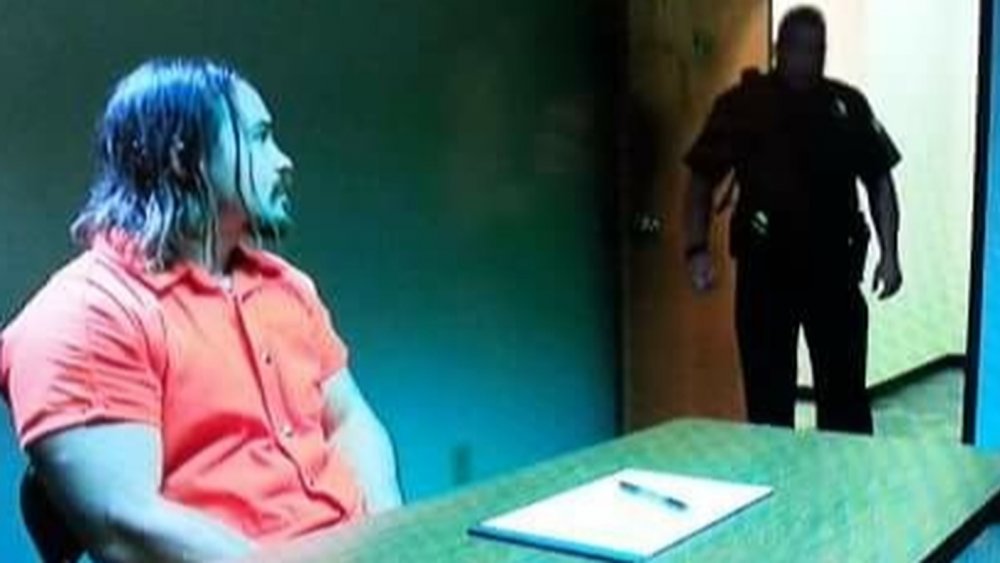 Amazon
Zach Ball's TV exposure isn't tied down to The Walking Dead alone, but encompasses a few series of different genres and presentations. His big break in television came in 2017, where he played a Viking on a docuseries called Origins: The Journey of Humankind. This wouldn't be his last foray into the historical miniseries either, as he played Harlan Spencer in two episodes of Legends & Lies, and John Ridgeway in Murder Comes To Town back in 2018. 
Stepping away from the documentary world, Ball has popped up in a few other programs over the past decade. 2017 marked a great year for the actor, scoring two spots on the small screen, one as an inmate for an episode of Murder by Numbers, and the other as country music icon Billy Ray Cyrus on National Enquirer Investigates. Easily his most high-profile work to date was on two episodes of the 2020 serial True Terror with Robert Englund, playing David Musser for both "Hex Men" and "Fear the Unknown."
Ball has taken part in a variety of films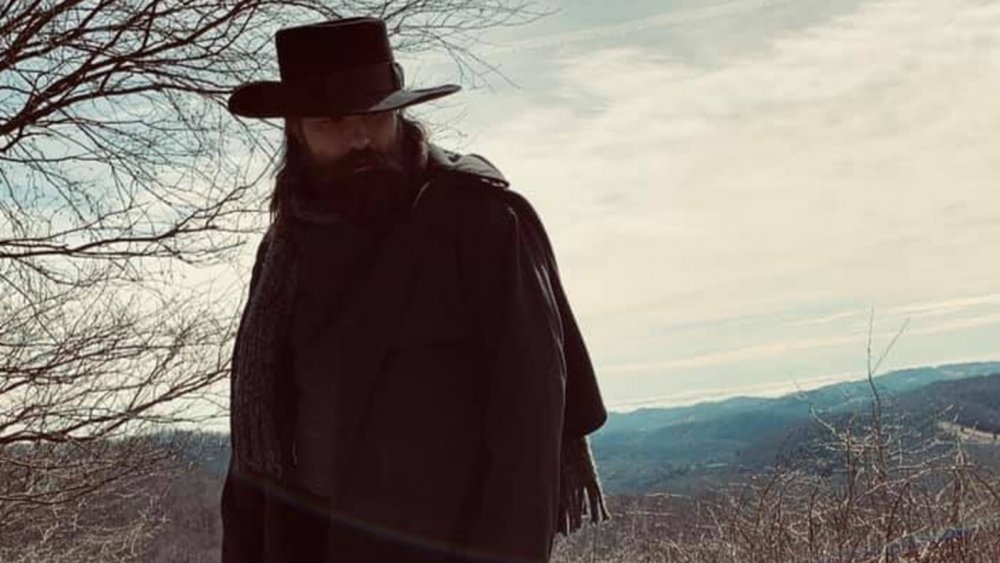 Moving away from his TV work, Zach Ball is no stranger to the big screen as well. He isn't exactly starring in big Hollywood blockbusters quite yet, but he signed on for quite a few short films over the years. His first credited part came in 2015's Civil, thus kicking off his series of collaborations with director Andrew Huggins, including two of his other productions, 2017's Goodman and 2019's Soul Bones. Ball himself has also sat in the director's chair on a few occasions, spearheading both 2018's Blood Is My Name and the upcoming sequel, Blood Is My Fate. In both of his western projects, he also sharpened his acting chops as the mysterious Man in Black. 
Ball doesn't limit himself to solely short-form filmmaking, as he looks to expand his acting horizons to bigger, more ambitious ventures. His feature-length film debut came in 2012 for Pilgrim Song in the relatively minor role of the unnamed stringy-haired bandmate. Fast forward to 2020, and he seized the opportunity to sign on for another film project — Mark Amin's drama Emperor. In the future, he'll feature in The Wilderness Road, Fox & The Bounty, and Thunder Force in, hopefully, more prominent roles. 
Zach Ball isn't landing the most enchanting work in the world, but any kind of exposure helps when you're trying to make a name for yourself in such a competitive industry. Hopefully, with his inclusion in the next chapter of The Walking Dead's story, he'll become a bigger name in the impending future.