War With Grandpa Stars Talk About Finally Getting Chance To Work With Robert De Niro - Exclusive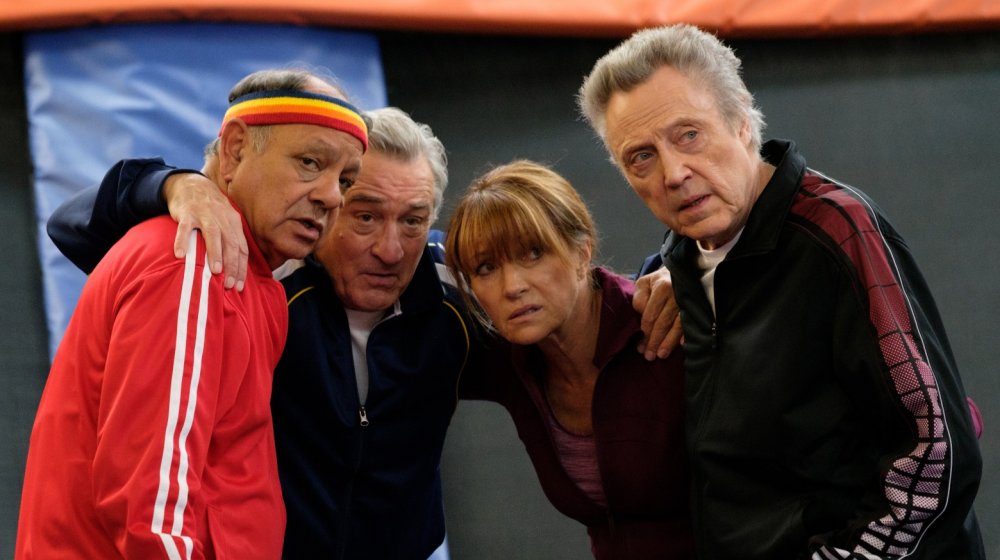 101 Studios
Although Robert De Niro's resume is loaded with more than 120 credits, there are plenty of actors in the entertainment business who have never had the opportunity to collaborate with the two-time Oscar winner. That just changed, however, for a couple of veteran performers and a young co-star who can be seen alongside De Niro in the new family comedy The War with Grandpa.
De Niro plays Ed, a widower who reluctantly moves in with his daughter (Uma Thurman), son-in-law (Rob Riggle), and their three children. But having grandpa move in and take his room is not cool with the middle child, Peter (Oakes Fegley), prompting the boy to declare a prank war on Ed. What Peter doesn't realize is that Grandpa still has a few tricks left up his sleeve.
Jane Seymour (who has even more screen credits than De Niro) told Looper in an exclusive interview that she was thrilled not only to finally star in a film with the acclaimed actor, but to play a role where the characters are exploring some romantic possibilities. After all, how many opportunities are there to play a character who flirts with Robert De Niro?
"It's a dream come true. I'm hoping for a Part 2 so that we can really continue that relationship because I think it'd be a really fun relationship to have," Seymour says. "And obviously, it was just wonderful working with him. He's got such a twinkle in his eye as well as being an extraordinary actor. He really engages you. You really feel he's there and he cares, and he listens to you and hears you. To me, that's a mark of great acting."
Absorbing every single minute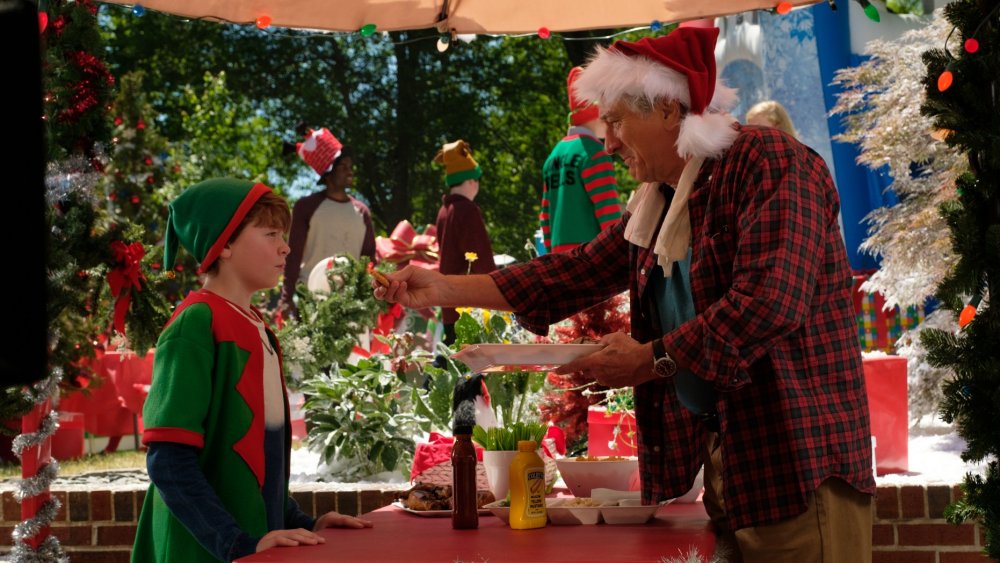 101 Studios
Of course, 15-year-old Fegley didn't have to wait nearly as long to work with De Niro. Fegley admitted to Looper that he was awestruck by many of the celebrated actors in the cast.
"It's definitely difficult to put yourself in that position [acting opposite De Niro], but at the same time it was a lot of fun and definitely was really interesting," Fegley says. "Being around our cast was both intimidating and also a great experience... You can take something away from every different person you were working with and learn something new from the way they work. I think it's always nice [to have that opportunity] and that's something that was no exception for this one."
Riggle feels the same way as Fegley, and despite having over 20 years of experience in the film and television business, the actor marveled at the work of his co-stars. "They're all so iconic — Uma, De Niro, Christopher Walken, Cheech Marin, Jane Seymour — they're all iconic actors to me," Riggle tells Looper. "I have to pinch myself on many occasions and remind myself, 'No, no, you're in the scene, too,' because I would sit there and start watching, and be like, 'This is awesome.' I had a tremendous appreciation [for the opportunity]... The moment was not lost on me in any way, shape, or form when I was getting to work with them."
Also starring Christopher Walken and Cheech Marin, The War with Grandpa opens in theaters nationwide on October 9.