Robert De Niro Thrilled Over Deer Hunter Reunion With Christopher Walken In War With Grandpa - Exclusive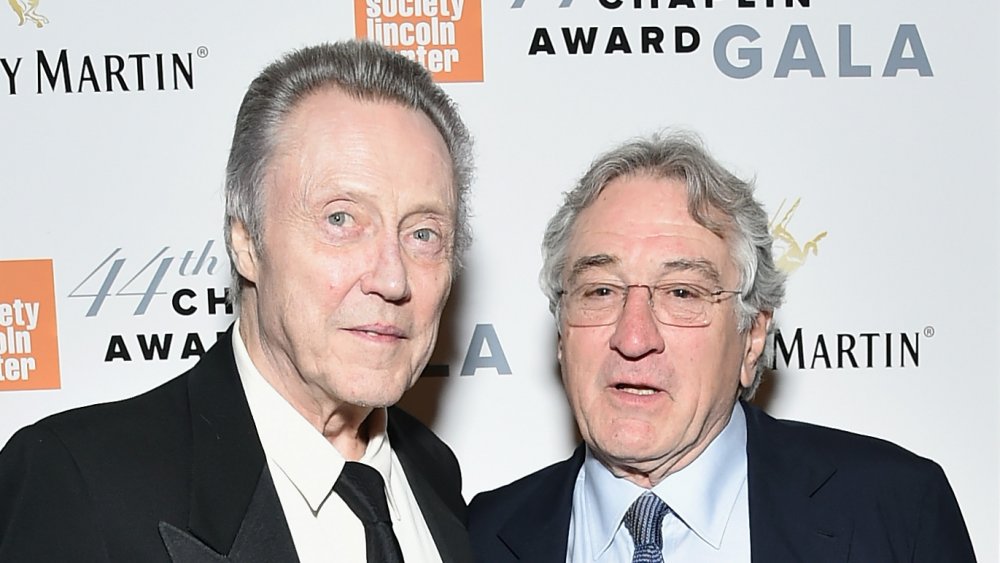 Mike Coppola/Getty Images
While the business of moviemaking has produced many lasting friendships over the years, it's never a certainty that any iconic acting duos will ever grace the big screen together again. A reunion was never on the cards for film legends Robert De Niro and Christopher Walken, who starred together in The Deer Hunter — until a unique opportunity came along 42 years after the release of that classic Best Picture winner.
De Niro stars in the new family comedy The War with Grandpa, playing a grandfather named Ed who, having moved in with his daughter's (Uma Thurman) family, finds himself at odds with his grandson Peter (Oakes Fegley) when he takes over takes over the boy's bedroom. Walken also stars as Ed's best friend, Jerry, a casting decision by director Tim Hill that finally made a Deer Hunter reunion a reality.
In an exclusive interview, De Niro told Looper that getting to work with Walken again after more than four decades was a breeze. "I was told that they were thinking about having Chris in the film and I was very happy about that," De Niro says. "It was a matter of just getting him and working it all out, so it was great. It was great for him to be in it, and we've known each other a long time, obviously, and it was very nice to have him in it."
Hill, meanwhile, revealed to Looper that he was very cognizant of the fact that the two hadn't worked with each other since The Deer Hunter, and the possibility of reuniting for their first film together since 1978 was thrilling. "I couldn't believe it when we had them both on the set. I was just pinching myself. I wished we'd had more material," Hill says. "It's just great when they're together. They're laughing and they're messing around. Then when it's time to work, they work... I loved doing those scenes with them. I wish I'd written a little more so I could have directed them more."
A reunion 42 years in the making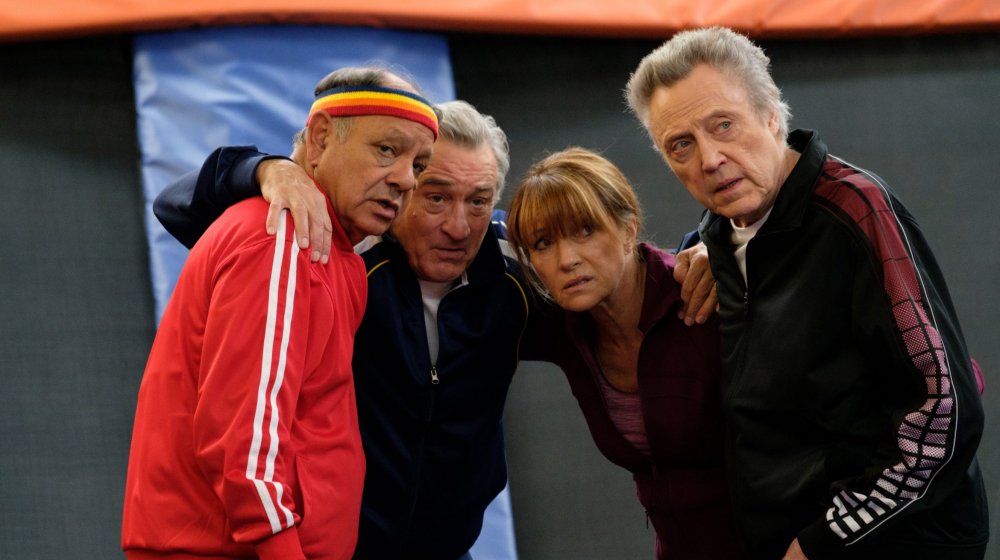 101 Studios
In The Deer Hunter, Michael (De Niro) is unable to save Nicky (Walken) from a terrible fate. In a weird way, The War with Grandpa can be seen as a sort of wish fulfillment, casting the pair as two friends who've grown old together — and a scene that shows them taking a simple stroll down the street suddenly takes on a greater sort of significance.
"I think movie fans will really like it, aficionados and people who grew up in the era [of The Deer Hunter], and it being so amazing," Hill observes. "I hadn't really thought about that, like here they are later, but I think that's a pretty cool idea."
Luckily for Cheech Marin, his character in The War with Grandpa gets to take that stroll with Ed and Jerry. Marin told Looper that getting to be a part of De Niro and Walken's Deer Hunter reunion was what drew him to the role.
"That's all I thought about. I mean, it was like, 'I'm in a scene with these two guys,' and I mean, that's really why I took the movie other than getting paid," the comedy legend says with a smile. "But the chance to work with these great actors — it was a wonderful cast — I mean, it was like I was going to a party every day."
Also starring Jane Seymour, Rob Riggle and Laura Marano, The War with Grandpa opens in theaters nationwide October 9.