One Of Johnny Depp's Most Important Movies Was A Total Box Office Flop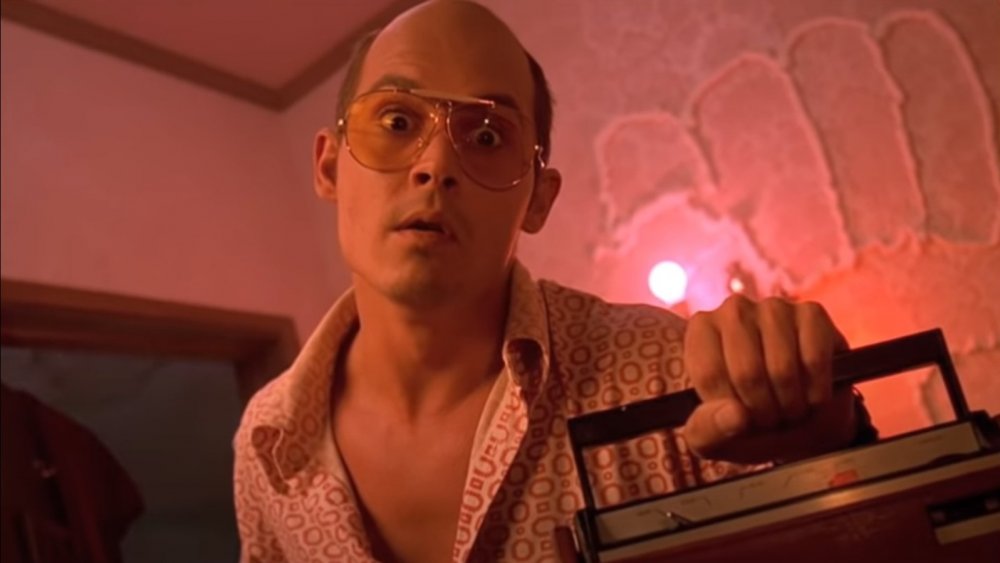 Universal
Johnny Depp's rise to fame was both astonishing and unusual. In the 1980s, he broke out as an early victim of the Springwood Slasher, slap-chopped into a geyser of viscera in A Nightmare on Elm Street. After that, it was the better part of a decade before he started landing leading roles. It would be his turn as Captain Jack Sparrow, nearly 20 years after his feature film debut, that made him an internationally recognized movie star. 
Of course, the tide keeps moving, and Depp's time as a leading man seems to have passed. Now, less than ten years later, you can go up on a steep hill in Las Vegas and look west, and with the right kind of eyes you can almost see the high-water mark — that place where the wave finally broke and rolled back. It was right around the time The Lone Ranger came out, if memory serves.
Depp's catalogue of roles reads like a roller coaster, and in 1998, the man who would be named People's sexiest man alive a scant 11 years later starred as a bald, middle-aged sports reporter in the cinematic adaptation of a seminal work of gonzo journalism. The film, described on Rotten Tomatoes as "aimless, repetitive, and devoid of character development," was decidedly divisive, and holds a 49% critical approval rating to prove it. It was Fear and Loathing in Las Vegas, the mind-tripping big screen take on the works of Hunter S. Thompson, and it flopped at the box office like the tail of an LSD-induced lizard man hallucination.
Fear and Loathing was feared and loathed at the box office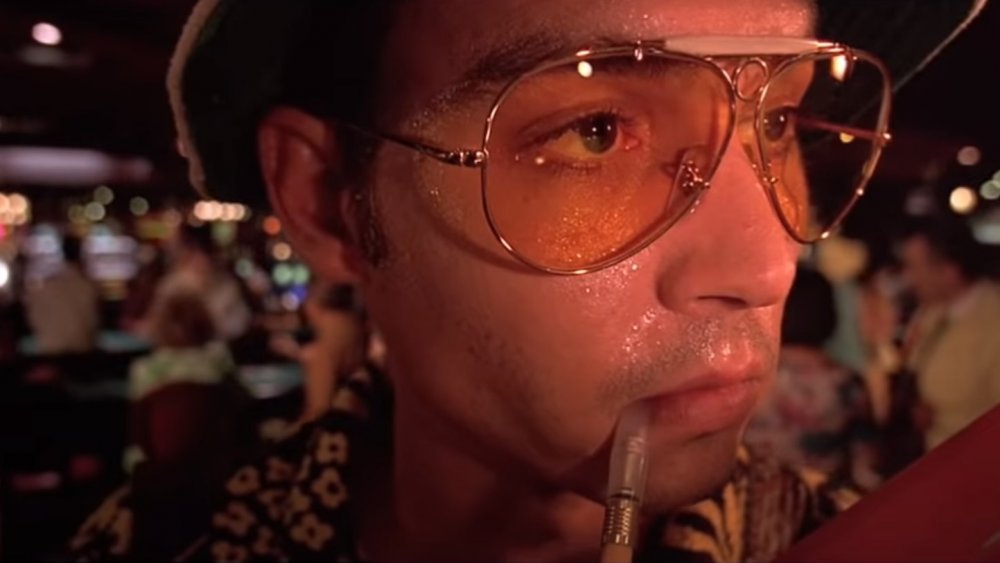 Universal
There's a lot to say about Fear and Loathing in Las Vegas. Sure, Box Office Mojo states that it grossed just north of $10.5 million on an $18.5 million budget, and yes, as alluded to above, critics were generally less than enthusiastic about it. Roger Ebert wrote that the film, "Has an alcoholic and addict mind-set, in which there is no ability to step outside the need to use and the attempt to function. If you encountered characters like this on an elevator, you'd push a button and get off at the next floor. Here the elevator is trapped between floors for 128 minutes."
But there are other metrics for success. Director Terry Gilliam said in an interview that he wanted Fear and Loathing, "To be seen as one of the great movies of all time, and one of the most hated movies of all time," which seems to have come to fruition. In the years since its release, the film has found a cult audience. It remains a staple of second-run theater late-night showings. The individual performances are undeniably intense, with Benicio del Toro turning in a characteristically terrifying role as Doctor Gonzo. More than that, it took Depp's ability to fully embody larger-than-life characters and framed it in a fisheye lens. In retrospect, it makes a lot of sense that this box office bomb led the way to Depp's career's high points. He'd go on to work with Gilliam again, first in the doomed original version of The Man Who Killed Don Quixote and then again in The Imaginarium of Doctor Parnassus.