The Truth About The Bar From How I Met Your Mother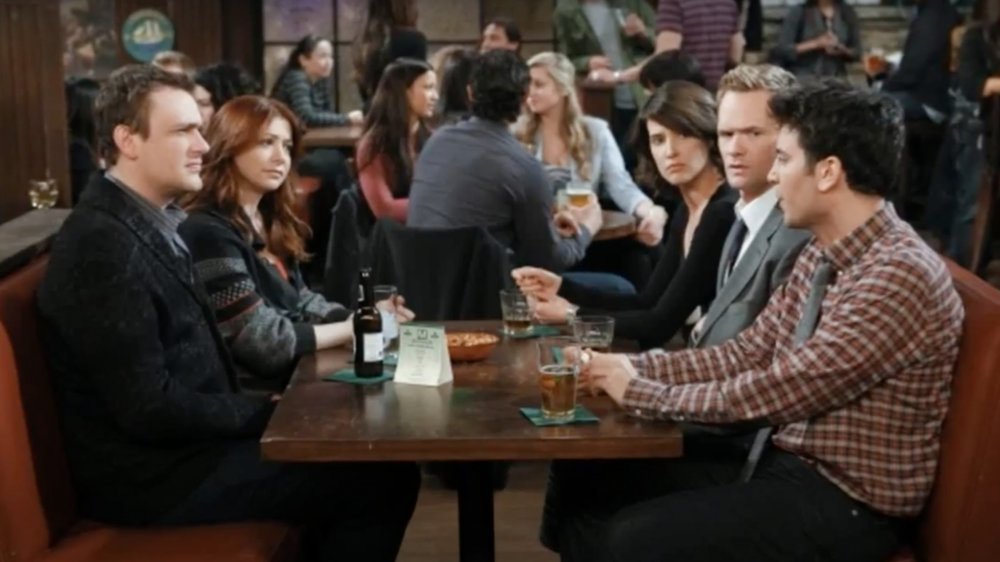 CBS Television
Every great sitcom has a common hang-out spot. How I Met Your Mother takes place in more than one location, but if there's one setting where some of the most cherished moments of the series were captured, it's MacLaren's Pub.
This is the spot, after all, where Ted Mosby (Josh Radnor) and Robin Scherbatsky (Cobie Smulders) first met in season 1, as well as the home for countless jokes and plot setups, and a place where the lovable HIMYM group seems to feel the most comfortable. MacLaren's is virtually the group's natural habitat, and without the bar, it's hard to see where Ted, Robin, Marshall Eriksen (Jason Segel), Lily Aldrin (Alyson Hannigan), and Barney Stinson (Neil Patrick Harris) would've hung out — runners-up include the apartment and, well, probably a limo or taxi cab.
As with all hang-out hot spots on popular television shows, audience members probably wonder if MacLaren's is actually real and if so, if they can sit down at the bar and live out their favorite moments. Here's the truth about the bar from How I Met Your Mother.
Fans can't sit down and reminisce at MacLaren's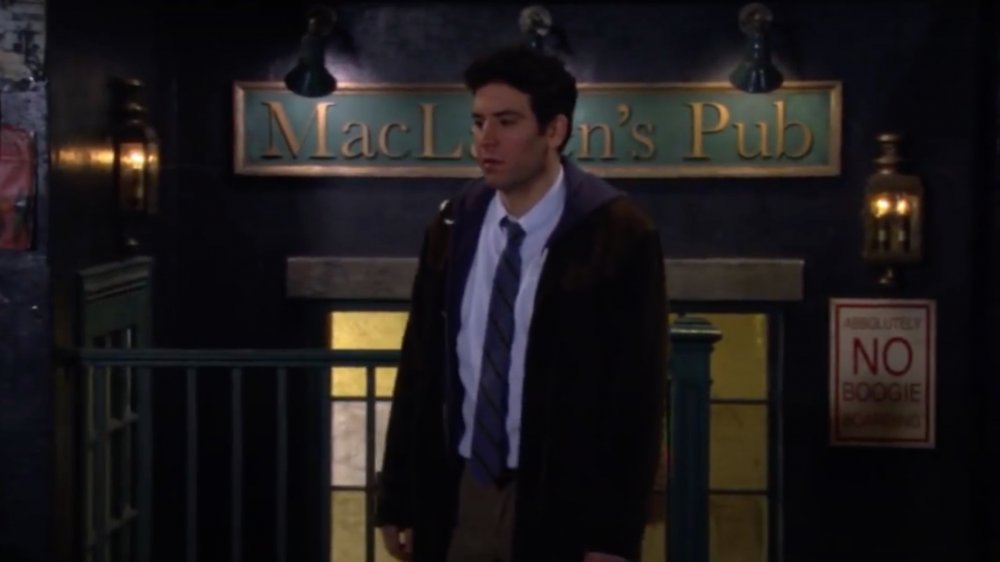 CBS Television
Although sets can sometimes make made-up places look real, MacLaren's is a fictional bar. According to On Location Tours, the pub "Was inspired by McGee's Pub on West 55th Street" in Midtown Manhattan.
HIMYM creators Craig Thomas and Carter Bays were regulars at McGee's when they wrote for The Late Show with David Letterman. They apparently loved the pub so much that they incorporated it into How I Met Your Mother, a series that's loosely inspired by their time living in New York City. The fictitious bar is now arguably recognized as one of the more popular sitcom sets. In terms of the name of the bar, Carl MacLaren, which probably sounds familiar to HIMYM fans, is Bays' assistant. The all too reasonable bartender in the show, who Marshall once thought was a vampire, is also named Carl (Joe Nieves). For good measure, McGee's gets a shout-out in the episode "Right Place, Right Time."
The bar in which the beloved How I Met Your Mother family routinely drank, ate, and hung out all too often (they even bartended once) might not be real, but it will always remain a legendary part of the series. The pub basically acts as a character of the show. And, for all it's worth, McGee's Pub sounds like it's a great alternative if fans want a taste of the (sort of) real thing.