Why Luis Acosta From Vampires Vs. The Bronx Looks So Familiar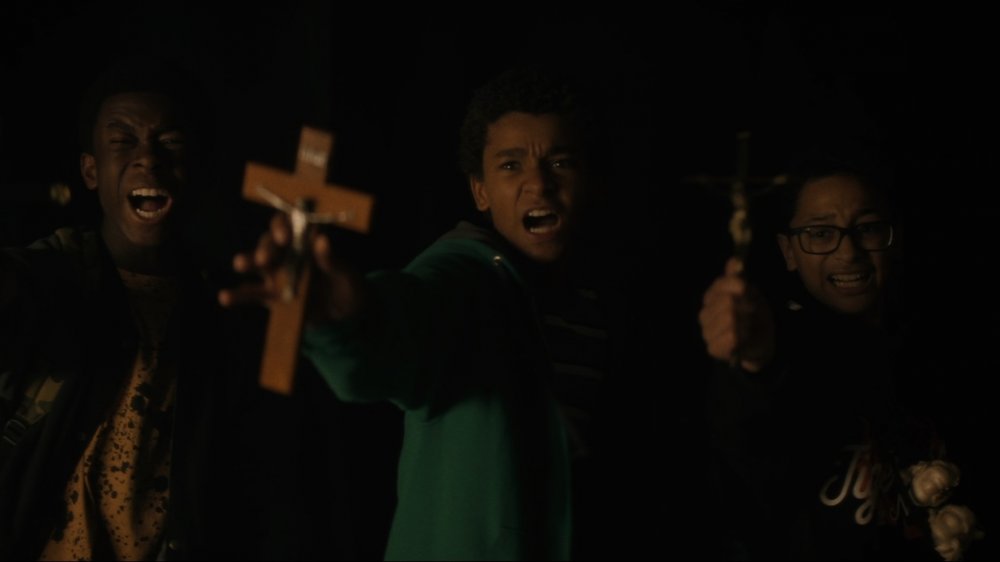 Netflix
What happens when you mix gentrification and vampires? That's exactly the question that Netflix's film Vampires vs. The Bronx promises to answer. The horror-comedy follows a trio of young teens as they try to fend off dangerous bloodsuckers from invading their neighborhood. 
The kids are already trying to save the neighborhood bodega before the vampires show up, but then they notice several missing person flyers. Something isn't right in the Bronx. In the trailer, the kids suit up with classic vampire-killing tools like garlic, crosses, and wooden stakes. As they bike around facing monsters in the night, it's all very reminiscent of the John Boyega film Attack the Block.
For 15-year-old actor Gregory Diaz IV, who plays one of the trio, this is his first lead role on screen. If you have a penchant for theater or a keen memory for TV cameos, however, you may remember him from one of his previous roles.
Gregory Diaz IV comes from a theater background
The young actor Diaz is most known for his theater work. He made his Broadway debut in Matilda the Musical, and joined the musical's national tour as Tommy. Off-Broadway, he starred in Pedro Pan, a musical about a Cuban boy sent by his parents to live in the United States. At the 2018 New York Musical Festival, he won a performance award for the show.
He's also had parts in Zurich and You're a Good Man, Charlie Brown. In 2021, we'll see Diaz play Sonny in In the Heights, a film based on Lin-Manuel Miranda's musical of the same name. The story centers on the hopes and dreams of a community in New York's Washington Heights neighborhood. Sonny works in a bodega with the musical's narrator, Usnavi de la Vega. Like Vampires vs The Bronx, In the Heights deals in part with gentrification, just with more music and fewer fangs.
Gregory Diaz IV gave Kimmy her old friend back on Unbreakable Kimmy Schmidt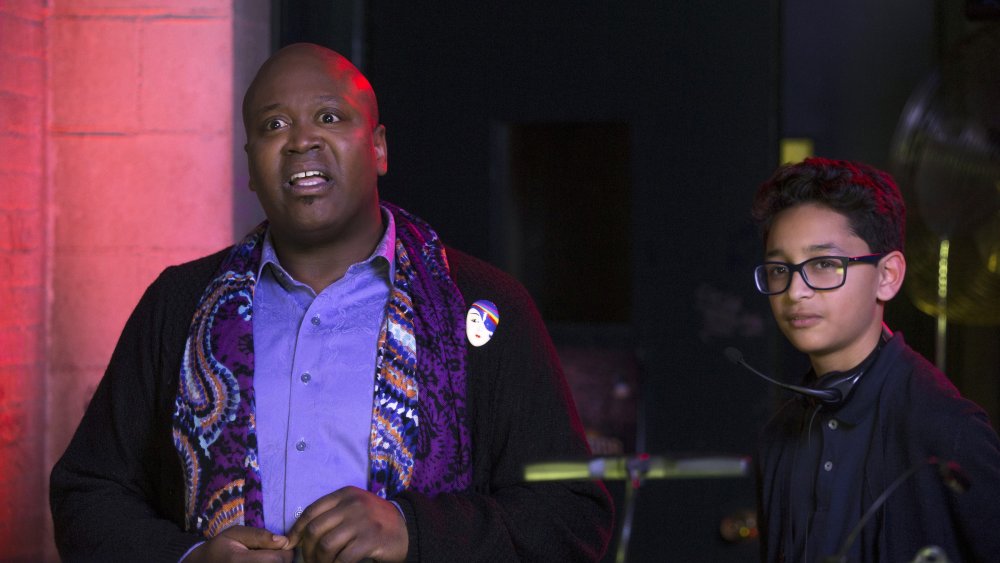 Netflix
For the TV set, Diaz played a kid named Quentin on two episodes of Unbreakable Kimmy Schmidt. On "Kimmy and the Beest," Titus (Tituss Burgess) directed a school play in which Quentin was his assistant. In his second episode, "Kimmy Meets an Old Friend!," Kimmy caught him with her beloved purple Jansport backpack that she lost in the first episode. He said he got it from the lost-and-found bin of the club at which his mom works. The two of them swapped backpacks.
While Diaz's character had a very small role, the backpack swap had huge consequences for the show. The backpack was an imaginary friend from Kimmy's time in the bunker, so their reunion made her reflect on herself and what it means to grow up. It resulted in a truly bizarre scene in which Kimmy gently comforted her backpack while planning to drown it in a river. Luckily for the anthropomorphized backpack, she decided against this horrific course of action.
Gregory Diaz IV played a patient on New Amsterdam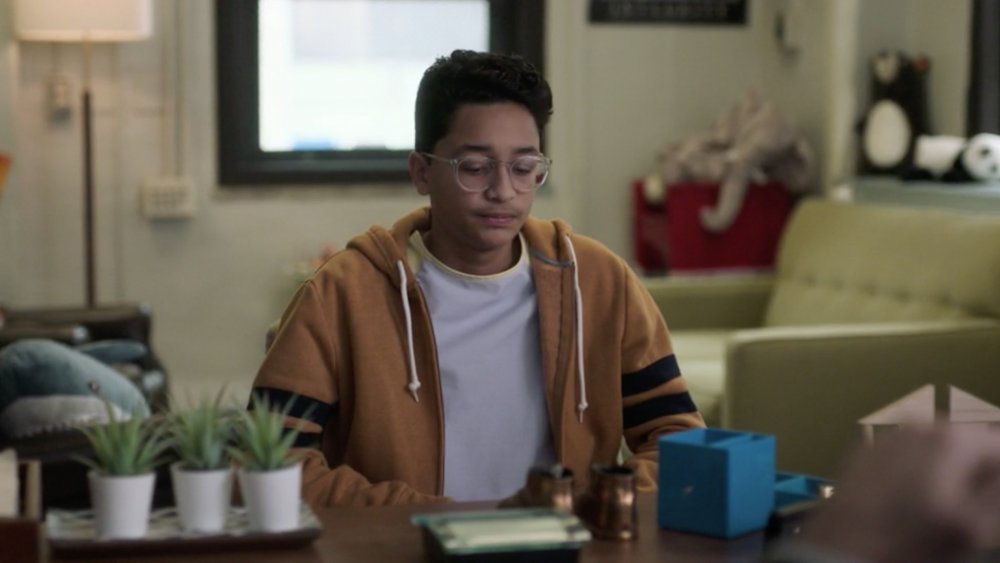 NBC
Earlier this year, Diaz appeared in an episode of NBC's medical drama New Amsterdam. The series follows a new medical director on his path to fix the American health system, at least within the walls of his New York hospital.
Diaz played a 13-year-old patient with a tumor caused by the stress hormone cortisol, which worried his mother and the doctors caring for him. They all wonder: By what could a 13-year-old possibly be stressed? After a series of questions and a survey, Head of Psychology Dr. Iggy Frome (Tyler Labine of Tucker and Dale vs Evil) concluded that perpetual racism had caused him so much distress, it had manifested tumors in his body.
While Diaz's character struggled with how to cope with racism in New Amsterdam, it seems we may just be lucky enough to see him fight the physical manifestation of that evil in Vampires vs The Bronx.