The Zoe Saldana Action Thriller That's Heating Up On Netflix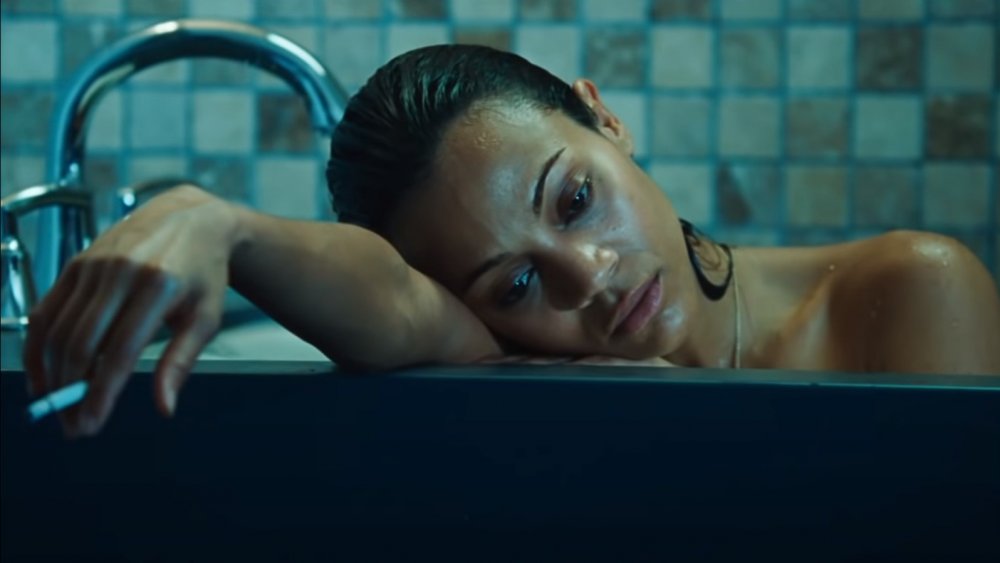 Tristar/EuropaCorp
Zoe Saldana has been the cornerstone of Hollywood blockbusters for the better part of two decades. She was in all three of the J.J. Abrams Star Trek movies as Uhura, was Neytiri in Avatar, and played Gamora in the Marvel Cinematic Universe, or at least a respectable 4/23rds it. She appeared in the first Pirates of the Caribbean movie and none of the others, meaning that, from a scientific perspective, the Pirates of the Caribbean franchise only got worse the further removed it became from Zoe Saldana. The moral here, if there is one, is that you'd be well within your rights to want more Zoe Saldana in your life.
Netflix, obligingly, has provided a solution: Colombiana, the 2011 action film starring none other than Zoe Saldana, is currently gunning its way through the streaming service's Top 10 list of most watched offerings. Directed by Olivier Megaton (Taken 2, Taken 3) produced by EuropaCorp (Taken 1, 2, and 3) and co-written by Robert Mark Kamen (all three Taken movies,) Colombiana has more than a little Taken in its bones. It's the gruesome story of a young girl, separated from her family, out for revenge against the criminals who took everything from her. 
Fascinatingly, Liam Neeson's particular set of skills had less to do with the film's inception than you might think. In an interview with IndieWire, Megaton revealed that Colombiana actually came into this world as a sequel to Léon: The Professional, co-writer Luc Besson's 1994 classic about a hitman taking on a young protégé after her family is killed by corrupt drug officials. 
Colombiana is tearing up Netflix with a vengeance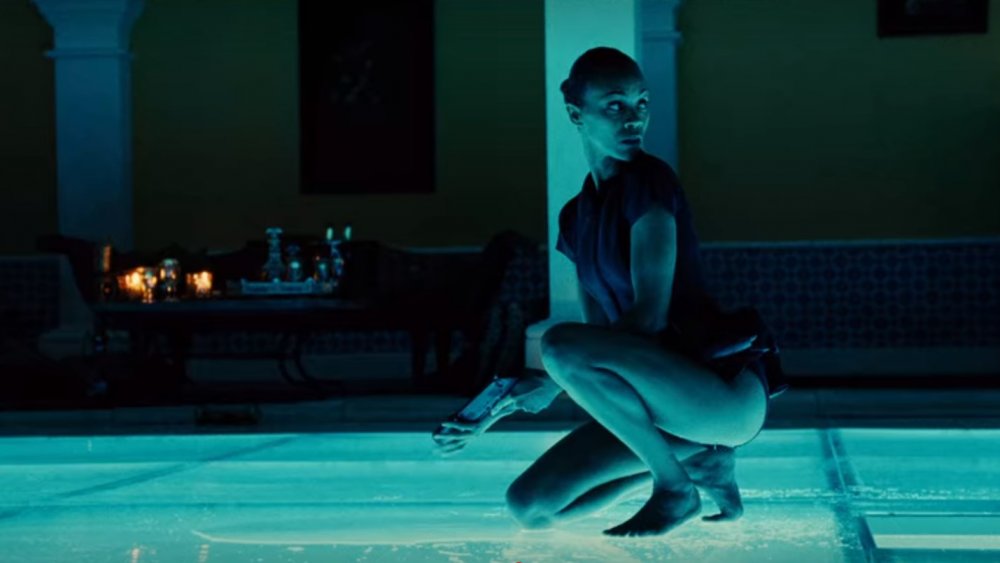 Tristar/EuropaCorp
"Ten years ago we decided to make Mathilda," said Megaton at the time of Colombiana's release, referencing the name of the protagonist's ward in Léon: The Professional, "which was the Professional sequel, but we couldn't do it because of the evolution of a lot of things (...) Luc (Besson) tried to do this movie again and again — he proposed it to me 12 years ago. But when we decided to change the script and to make another movie with a revenge story like Mathilda, he had to give up everything about Mathilda."
Critics were especially fond of Zoe Saldana's work in Colombiana playing revenge killer and professional assassin Cataleya. The film also features excellent turns from Lennie James of The Walking Dead, as well as the criminally underrated Cliff Curtis of Sunshine, who provides a characteristically intense performance as Emilio, Cataleya's uncle/broker. Megaton would go on to direct another recent Top 10 Netflix offering, The Last Days of American Crime, released in 2020. 
With any luck, Colombiana's newfound success on Netflix might breathe life into a potential franchise. Back in 2017, at a press junket for the critically beloved Guardians of the Galaxy Volume 2, Saldana stated that she was on board for a second go at the character. Asked about a prospective sequel, Saldana told Glamour Magazine "That would be amazing. But you guys have to send a message to Luc Besson — he's the producer — that everyone is asking for a Colombiana 2 because I'd love to do it. It would be fun." Get your letter writing campaign together, comrades. Cataleya has more heads to bash.