Class: BBC Reveals Details For Doctor Who Spinoff Series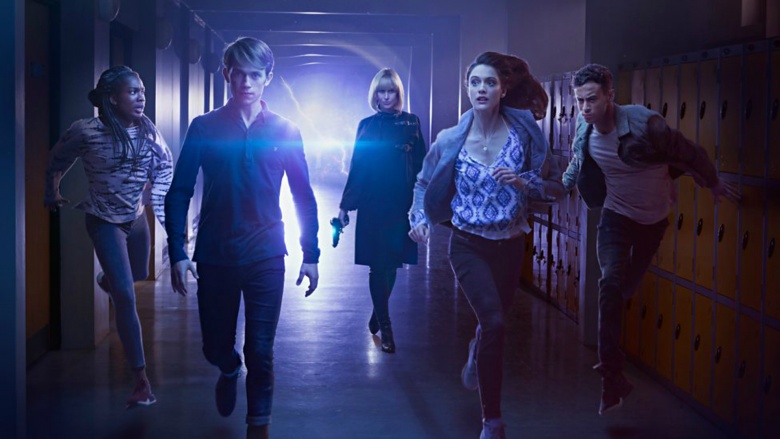 BBC America
As if high school isn't stressful enough, these students also have to find time to save all of human existence.
BBC Three unveiled a ton of details about Class, the upcoming Doctor Who spinoff series that will debut this fall in the U.K., followed by the U.S. premiere in spring 2017.
The eight-episode first season revolves around the Coal Hill Secondary School in Shoreditch, which Collider points out served as a setting in the very first episode of Doctor Who in 1963. It's where we first meet the Doctor's granddaughter Susan Foreman and two teachers, Ian Chesterton and Barbara Wright, who become the Doctor's first time-traveling companions.
According to BBC Three: "All the time traveling over the years has caused the very walls of space and time to become thin. There's something pressing in on the other side, something waiting for its chance to kill everyone and everything, to bring us all into Shadow."
That's why the Doctor (Peter Capaldi) tasks four "alienated" students (played by Greg Austin, Fady Elsayed, Sophie Hopkins, and Vivian Oparah) and their physics teacher Ms. Quill (Katherine Kelly) with guarding the Earth from the creatures that want to destroy it.
Created by Patrick Ness (A Monster Calls), the series is produced by Doctor Who's Steven Moffat and Brian Minchin. While the current Doctor (Capaldi) will definitely appear in the first episode, it's not yet clear how much of a role he'll play down the road. The episode will premiere during a screening in London on Oct. 20.
Elsewhere in the Doctor Who universe, Christopher Eccleston (the Ninth Doctor) recently said he regrets his early exit from the show, and Moffat hinted that Matt Smith (the Eleventh Doctor) could make a comeback.