The Real Reason Adrianne Palicki Left Agents Of S.H.I.E.L.D.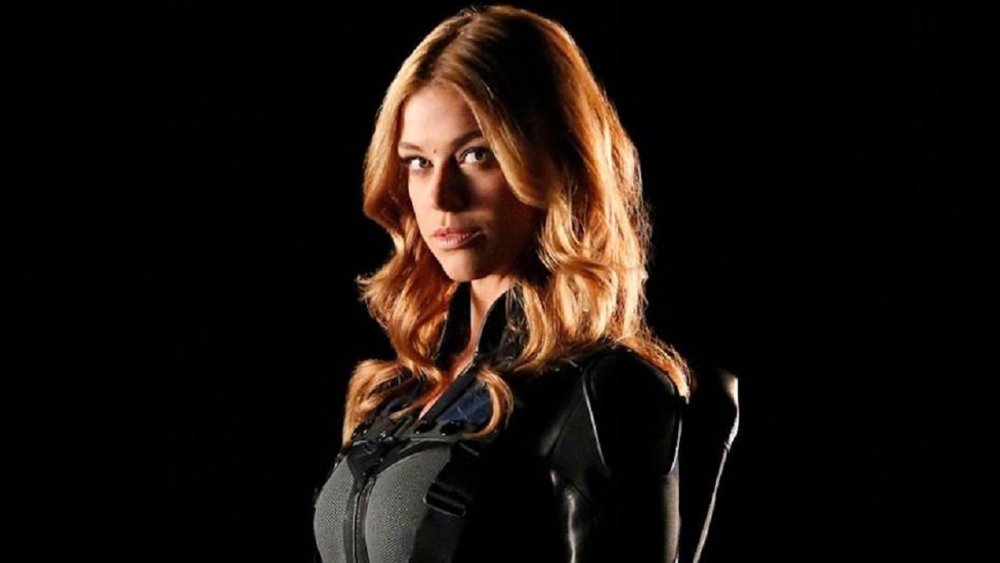 Disney/Marvel Studios
The ABC serial Marvel's Agents of S.H.I.E.L.D. recently ended its rollicking seven-season run with a satisfying finale which provided closure — and, surprisingly, happy endings all around — for the cast of characters we've come to know and love since the series debuted in 2013. While it was fantastic to finally see the arcs of Phil Coulson (Clark Gregg), Daisy "Quake" Johnson (Chloe Bennet), Melinda "The Cavalry" May (Ming-Na Wen), and the rest of the crew all wrapped up, longtime fans couldn't help but feel that there was something missing from the festivities — or, rather, someone: Bobbi "Mockingbird" Morse, the fan-favorite character portrayed by Adrianne Palicki in S.H.I.E.L.D.'s second and third seasons.
Along with her ex-husband and former mercenary Lance Hunter (Nick Blood), Morse arrived on the scene in the middle of that second season after having done time undercover within the ranks of HYDRA, and it quickly became clear that she was a force to be reckoned with. The very first episode in which she appeared had her revealing her status as a double agent by way of kicking the crap out of several HYDRA goons at once, employing a fighting style highly reminiscent of that favored by the movies' Natasha Romanoff, a.k.a. Black Widow (Scarlett Johansson).
During the season 3 episode "Parting Shot," regretfully disavows Morse and Hunter after they're caught in the act of surveilling a Russian facility meant to house Inhumans. Cut off from S.H.I.E.L.D. and forced to chart their own dangerous path, the pair depart at the episode's end — after which point, Morse is never heard from again. Many fans have long wondered why such a popular character would depart after such a relatively short 31-episode run — and for those still looking for a place to lay the blame, we give you ABC.
Marvel's Most Wanted: The spin-off that never was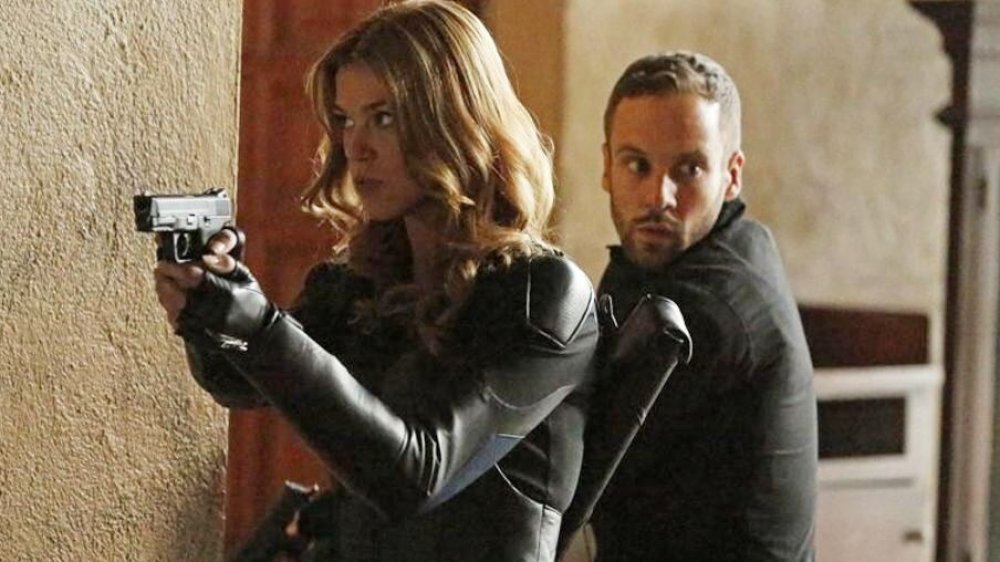 Disney/Marvel Studios
As it turns out, Palicki and Blood weren't cut from S.H.I.E.L.D. despite their characters' popularity, but because of it. Morse and Hunter, in fact, were to get their very own spin-off: Marvel's Most Wanted, which would have seen the pair on the run from international authorities with a little help from some old friends. ABC ordered a pilot for the potential series in January 2016, and the production quickly filled out its supporting cast: veteran actor Delroy Lindo (Da 5 Bloods) was cast as Hunter's fellow mercenary Dominic Fortune; Fernanda Andrade (The Devil Inside) was tapped to portray Christina Santos, Fortune's niece and an ex-flame of Hunter's; and Oded Fehr (The Mummy) would have appeared as an undisclosed character. Interestingly, also among the supporting players to appear in the pilot was McKenna Grace, who would go on to appear as young Carol Danvers in 2019's Captain Marvel.
The pilot was directed by Billy Gierhart, a relatively heavy hitter from Agents of S.H.I.E.L.D.'s stable of directors. Aside from helming a number of episodes of the mothership series, Gierhart had also worked on shows like Sons of Anarchy, Once Upon a Time, The Walking Dead, and Jessica Jones. With the pilot episode in the can before summer 2016, everything seemed to be on track for Morse and Hunter to stake out their own piece of prime-time territory — and then, in a move virtually nobody saw coming, ABC simply passed (via ScreenRant). Marvel's Most Wanted wasn't picked up to series, the pilot never aired, and — aside from one brief guest appearance by Blood in a season 5 S.H.I.E.L.D. episode — that was the end of the road for the super-spies.
Could Bobbi Morse ever return to the MCU?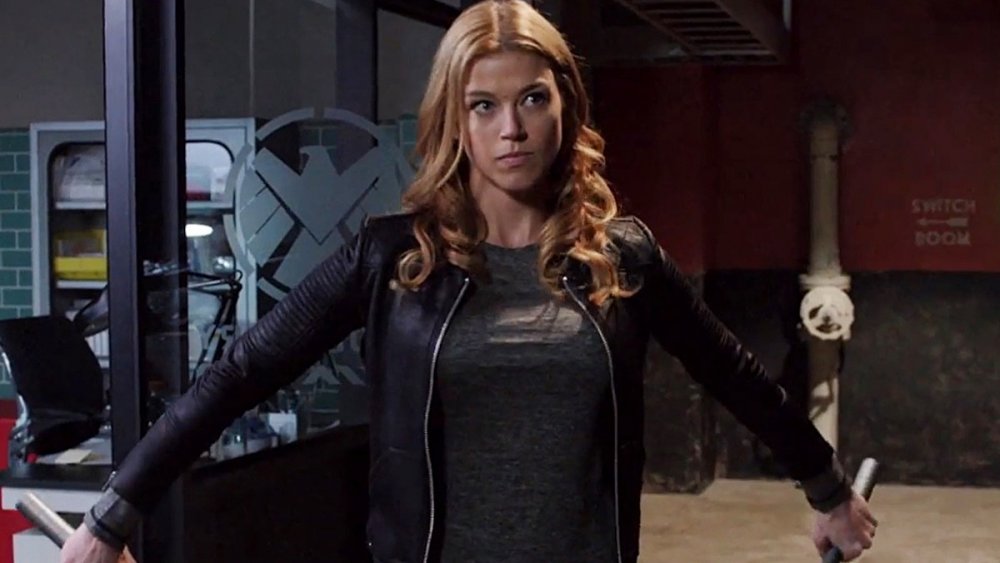 Disney/Marvel Studios
Bobbi Morse may have departed the Marvel fold far too soon, but if there's one thing we know about the Marvel Cinematic Universe, it's that a character's extended absence doesn't necessarily preclude their return. Take, for example, William Hurt's Thaddeus "Thunderbolt" Ross and Natalie Portman's Jane Foster, both of whom were essentially written off before popping back in to the franchise years after their last previous appearances. For that matter, consider the Red Skull (portrayed by Hugo Weaving in Captain America: The First Avenger), who reappeared after eight years to play a crucial role in the events of Avengers: Infinity War and Avengers: Endgame (played in those films by Ross Marquand).
With the MCU set to expand to streamer Disney+ by way of its ever-growing slate of limited series, it sure seems like there should be no shortage of narrative opportunities to get Morse back in action — and as to whether Palicki would be down to come back, we don't have to guess. Earlier this year, when it was reported that the Jeremy Renner-starring Hawkeye series had been briefly tabled, Palicki was quick to chime in with a tweet. The actress posted a GIF of the conclusion of that first kickass hallway fight, along with the caption, "If you need something to takes [sic] its place, I might have an idea. (You have my number, @Marvel.)"
Mighty Marvel, make it happen.