Doctor Strange: Three Huge Actors Who Almost Got The Part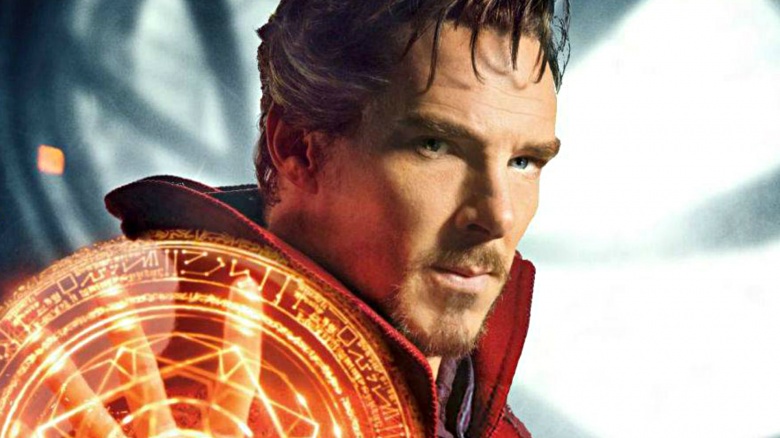 Doctor Strange came close to looking very different.
Although Benedict Cumberbatch will introduce the character into the Marvel Cinematic Universe with the upcoming film adaptation of the comic, director Scott Derrickson revealed to Empire that three other A-list actors met with him about the role when Cumberbatch almost couldn't play the lead: Jared Leto, Ryan Gosling, and Joaquin Phoenix.
Derrickson said that although Cumberbatch was "the only actor we seriously considered," he had already agreed to portray Hamlet in London's Barbican when the film was slated for production in the fall of 2015. "To his credit, [Cumberbatch] said, 'I can't bail out of Hamlet. I've given my word.'"
Cumberbatch told Empire he was already prepared to lose the part. "I really did think I had to kiss it goodbye," he said. "If you can't jump on board when the ride's going past. that's usually it."
But Marvel Studios president Kevin Feige reportedly said, "It's got to be Benedict." To keep him in the title role, Marvel delayed production, which Cumberbatch said inspired him. "The hugest compliment they paid me was to come back to me," he said. "It motivated me to try to fulfill their faith in me."
As for the other actors, they seem okay with it. Leto, of course, played the Joker in DC's Suicide Squad, and both he and Gosling signed on for parts opposite Harrison Ford in the upcoming Blade Runner sequel.
Meanwhile, Phoenix told Time Out London he's not really the superhero type anyway. "I've flirted with several of those films, having meetings and getting close, but ultimately it never felt like they'd really be fulfilling," he said. "There were too many requirements that went against my instincts for character. I've been spoiled. I've never had to make those compromises. I've not met a director yet with one of those films where we go through the script, they say: 'You know what? F**k this set-piece, let's focus on the character!' I understand, but it's best I don't do it."
Doctor Strange arrives in theaters Nov. 4. Watch an action-packed featurette that explains the character's origin story.