The Animated Supernatural Series Fans Of Rick And Morty Need To Binge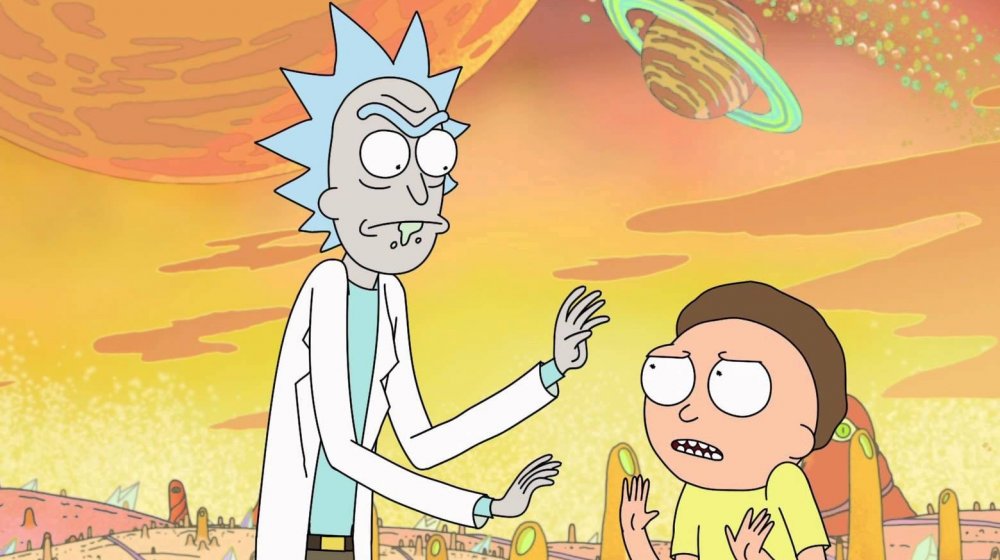 Warner Bros. Television Distribution
Rick and Morty is one of the most popular shows on television, and it's one of the most well-received adult animated series in recent memory. It has won two Primetime Emmy Awards for Outstanding Animated Program, along with several other accolades. Showrunners Justin Roiland and Dan Harmon consistently take the title characters on wild, wacky adventures. These stories, along with the show's witty, often hilarious comedy, have made Rick and Morty a fan-favorite. As much as viewers love the show, though, one of its downsides is the long gaps between seasons. Season 4, for example, premiered two years after the conclusion of its predecessor.
There are plenty of other shows with which Rick and Morty fans can pass the time. From Bojack Horseman to Futurama, there's no shortage of options, but one show stands out among all of these other choices. Gravity Falls has a lot in common with Rick and Morty, so fans of the award-winning show have to check it out.
Gravity Falls is a family-friendly version of Rick and Morty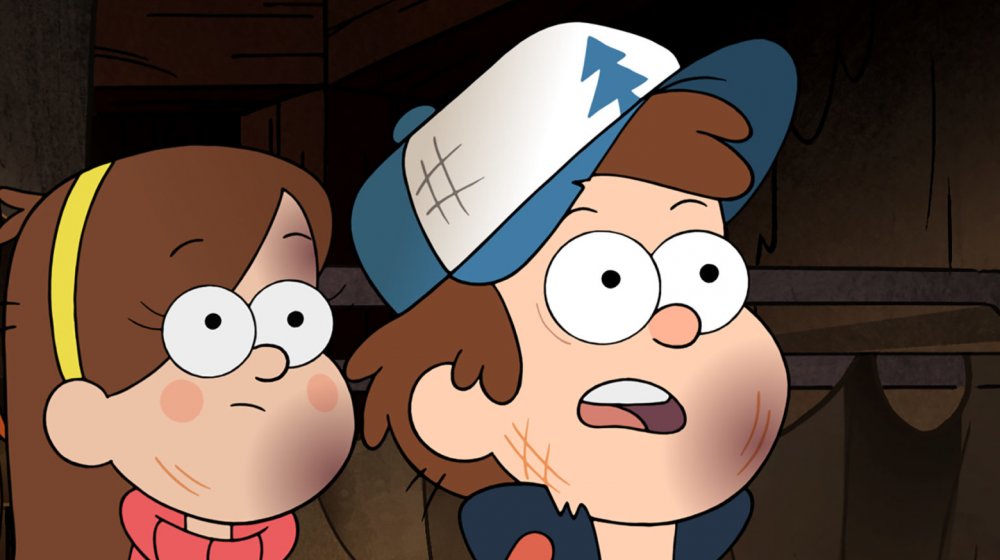 Disney Television Animation
On the surface, Gravity Falls might seem quite different from Rick and Morty. One aired on the kid-friendly channels Disney and Disney XD, while the other called the adult-oriented Adult Swim home. At its heart, however, Gravity Falls is actually very similar to Roiland's and Harmon's show. Created by Alex Hirsch, this show features the outlandish experiences shared by Dipper Pines (voiced by Jason Ritter), his sister Mabel (Kristen Schaal,) and their great-uncle Stan (voiced by Hirsh.) The trio face various supernatural/paranormal phenomena. As early as the first episode, Dipper and Mabel deal with giant monsters and nefarious gnomes (who combine to create a gigantic, Voltron-like super gnome.) 
The town of Gravity Falls is filled with several complex mysteries, and some of them span the entire series. There are also plenty of other compelling one-off stories, from adventures with a time machine to conflicts with clones. The show takes some of the things fans loved most about Rick and Morty and presents them in a family-friendly wrapping, which makes Gravity Falls the perfect show for fans of the beloved Adult Swim series.
Gravity Falls features an addicting mystery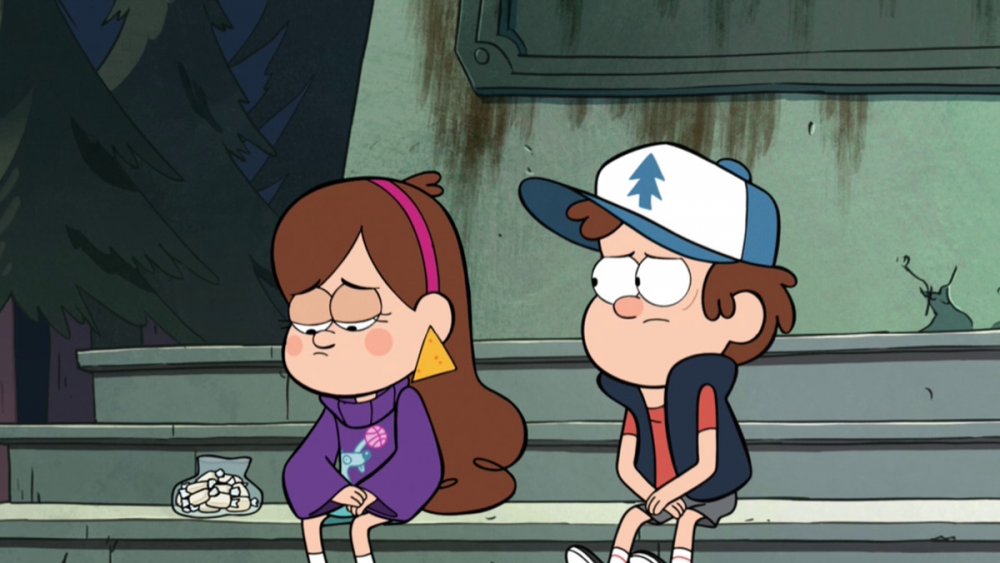 Disney Television Animation
Bill Cipher is Gravity Falls' main appeal for Rick and Morty fans. A demon that's right out of a H.P. Lovecraft story, he looks stingingly similar to the Illuminati's infamous symbol. Once Bill physically manifest on the show, it's quickly apparent that he is an unknowable monster who feeds off of chaos. The series culminates in a showdown between the residents of Gravity Falls and this heinous demon. Thankfully, the good guys win, but Bill remains the embodiment of existential dread and nihilism, which makes the character even more striking. After all, Gravity Falls is a show geared toward kids. While the story's optimistic moral remains consistent with other cartoons, everything about Bill, from his dark personality to his creepy appearance, makes him feel like he belongs in Rick and Morty.
Another similarity between the two shows is their striking mysteries. It takes Dipper, Mabel and everyone else the whole show to fully unravel the intricate puzzle that surrounds them, like the bizarre symbols that hint at Bill's presence. In Rick and Morty, the shocking twist about Evil Morty in the season 1 episode, "Close Rick-counters of the Rick Kind," remains a highlight of the entire series. In both cases, these two shows feature excellent plotting that invites, or even requires, fans to put the investigative pieces together themselves.