Disney Characters That Only Exist In The Parks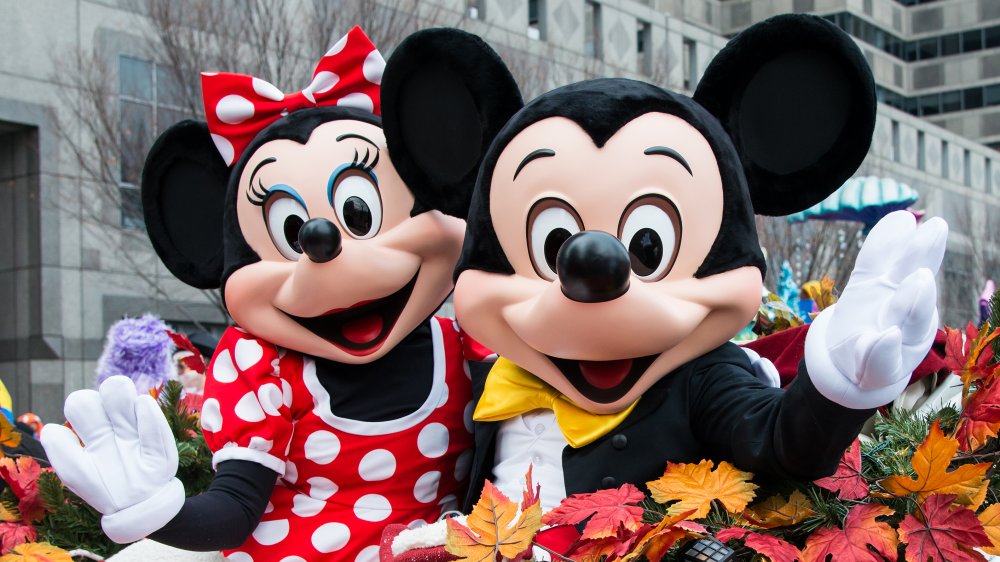 Gilbert Carrasquillo/Getty Images
At their core, the Disney Parks are a big, extravagant celebration of all things Disney and the properties they own. Through merchandising and branding of different rides and attractions, the company can seamlessly integrate its multitude of TV and movie franchises into nearly everything guests encounter. One of the key ways they engage with parkgoers directly is through their incredibly popular walk-around characters, giving attendees the chance to stand face to face with some of Disney's icons. From Mickey Mouse to Anna from Frozen, virtually every major character from Disney's animated and live-action features have roamed around one or more of their eleven parks for some time. 
From the moment walk-around characters started occupying Disney Parks, fans fell in love with them. They love to hang out with the costumed actors, and some people even treat finding certain characters as a form of a scavenger hunt around the park, not unlike the hidden Mickeys, since some are only in public during certain events or seasons. Familiarity drives their popularity, but in the case of a select few, they're especially sought-after because the park is the basis for their entire existence, with no media tied to their origins. Here's the group of obscure but adorable characters that only exist inside and because of Disney Parks.
Duffy and friends are a Disney Parks phenomenon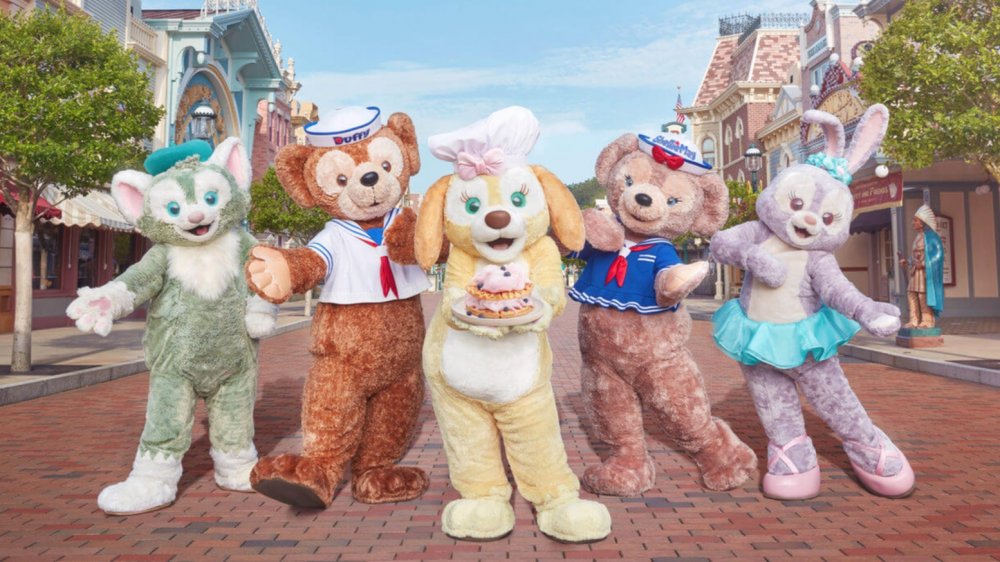 Disney
The uncommonly known Duffy the Disney Bear is a fully realized character, complete with his own backstory dating back to his named introduction in 2004. Before departing to travel the high seas, Mickey received the teddy bear as a homemade gift from his beloved Minnie, who wanted to give him something to keep himself company during this extensive travels. He named the bear Duffy, and the two went on a bunch of adventures, making all sorts of new friends throughout. 
Duffy, along with his later-added animal pals ShellieMay the teddy bear, Gelatoni the cat, StellaLou the bunny, Cookie the dog, and 'Olu the turtle, all walk around the Disney Parks, most often the Tokyo, Shanghai, and Hong Kong locations. If you're not very educated on the likes of Duffy and his cast of cuddly animal friends, you're in the majority. Not stemming directly from a movie or a television series makes them relative unknowns to most, but they've found a unique way to carve out their own niche with Disney Parks fanatics. 
Duffy's roots tie to merchandising, as his first appearance came as an exclusive plushie in 2002 when Downtown Disney's Once Upon a Toy Shop opened in Orlando. Since then, the whole crew has become synonymous with Disney Parks fashion, popping up on handbags, headbands, and more all over the world, greatly boosting their popularity. Those who are aware of Duffy and his friends adore them, making sure to seek them out whenever they visit Disney Parks, because they aren't going to find them anywhere else.