Power Rangers: Bill Hader To Voice Alpha 5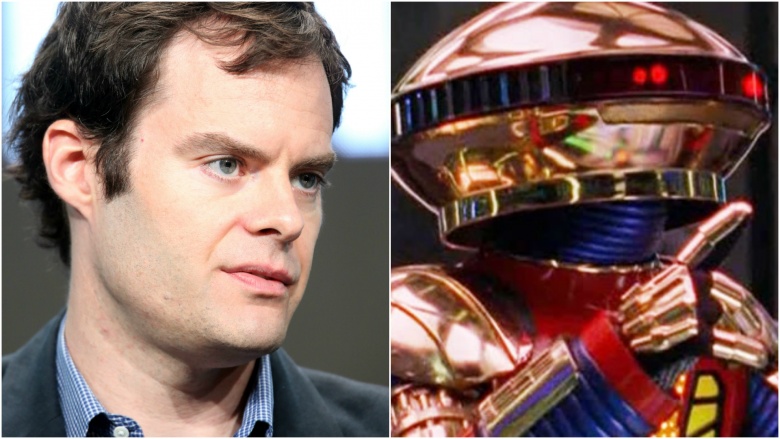 Getty Images/Saban Entertainment
If you're filming a sci-fi reboot, Bill Hader is apparently the droid you're looking for.
After serving as a "vocal consultant" for BB-8 in J.J. Abrams' Star Wars: The Force Awakens (Hader explained what that means on Jimmy Kimmel Live!), the SNL alumnus will help bring another robot to life as Alpha 5 in the upcoming Power Rangers movie. The announcement was made on Twitter (via The Hollywood Reporter). Check it out below.
If the '90s are still a blur to you, Alpha 5 was introduced on the Mighty Morphin Power Rangers TV Show. He's a good guy robot who works with Zordon (played by Bryan Cranston in the movie), known for yelling "Aye-yi-yi-yi-yi" whenver he's happy or upset–which is pretty often.
Lionsgate has kicked promotion for the upcoming flick into overdrive, recently revealing new posters that show the team's new Zords. THR reports the first footage from the movie will screen at next month's New York Comic Con.
Power Rangers, from director Dean Israelite is set for release March 24, 2017, and Cranston (who did vocal work on the original series) said it's a little like Christopher Nolan's The Dark Knight. Find out why the reboot is a '90s kid's dream and check out disturbing Power Rangers facts you may have missed.