The Boys Season 2 Is About To Feature A Lord Of The Rings Reunion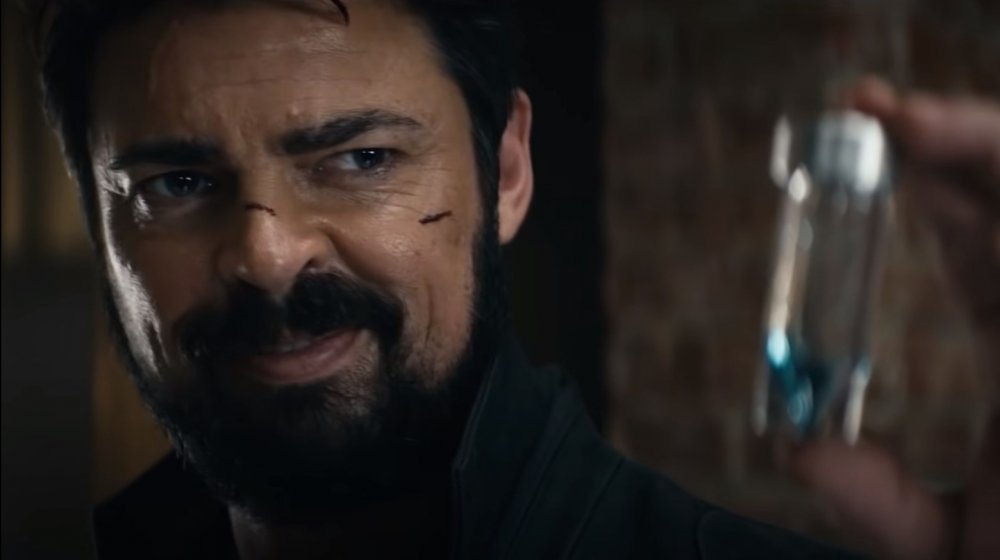 Amazon Studios
Occasionally, pop culture brings familiar faces back together in unexpected ways. Amazon's The Boys looks to do just that with its second season, reuniting a pair of Lord of the Rings vets, and maybe, just maybe giving one of them a coveted second chance at fictional fatherhood — a thoughtful-if-risky maneuver, considering he tried to charbroil his last kid. But, hey, everyone deserves a second chance.
In an Instagram post that rapidly racked up likes in the six-figure range, The Boys star Karl Urban revealed that his character, Billy Butcher, would be joined by his father Sam in an upcoming episode. But the big reveal was that the Butcher family patriarch will be played by none other than acclaimed character actor John Noble, better known as Denethor, 26th Ruling Steward of Gondor from The Lord of the Rings: The Return of the King. You know, the one that tried to set his kid on fire, and then jumped off of a building.
Referring to the on-screen pairing as a The Boys-Lord of the Rings mashup, Urban wrote, "John Noble ...aka Denethor is Butchers dad ep7. Loved working with John. His Sam Butcher is a brutal force of nature!" Unfortunately, it's not yet known how Noble's character will factor into the story, or even how he'll be introduced, but viewers won't have to wait long to find out. He's set to make his first appearance on Friday, October 2 during the seventh episode of The Boys' second season, "Butcher, Baker, Candlestick Maker."
The Boys cues up another terrible Father's Day for John Noble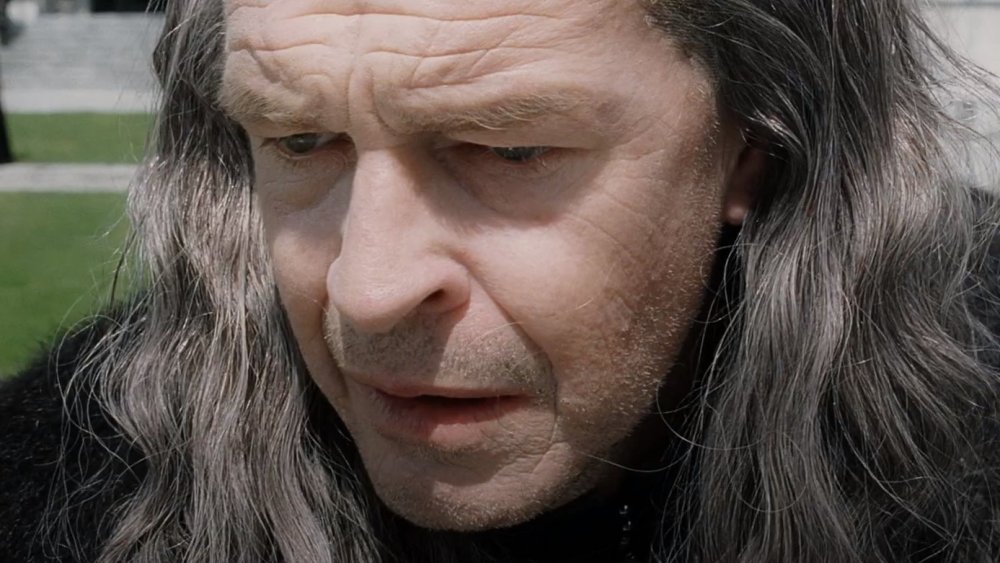 New Line
This won't be Noble's first venture into the world of superheroes. In 2015, the Australian thespian voiced primary antagonist Scarecrow in Rocksteady Studios' epic conclusion to their series of Batman video games, Arkham Knight. Additionally, he played Brainiac in DC's animated movie Superman: Unbound back in 2013, and appeared in CW's Legends of Tomorrow as both the demon Mallus and, bizarrely, himself. His performance in the supernatural cult-favorite show Fringe landed him a Critics Choice Television Award as well as a Saturn Award. Urban, meanwhile, has pretty much been eating off of beloved nerd franchises ever since he played a handful of characters on Xena and Hercules back in the '90s. Previous comic book adaptations already under his belt include Dredd, Red, and Thor: Ragnarok.
The odds of Noble redeeming himself as a fantasy dad don't look particularly good — in the comics, Samuel Butcher is a physically abusive husband and father. His debut episode, entitled "Butcher, Baker, Candlestick Maker," points to a story from the comics — specifically, a six-issue comic book miniseries of the same name. A spinoff from The Boys written by series creator Garth Ennis, The Boys: Butcher, Baker, Candlestick Maker revealed the gruesome details of Billy Butcher's formative years told in flashback during a trip home following the death of his old man. If the television series intends to follow the same beats as the comic, they could've done a lot worse than John Noble to play Billy's hellraiser of a father.