The Dysfunctional Superhero Series Fans Of The Boys Need To Binge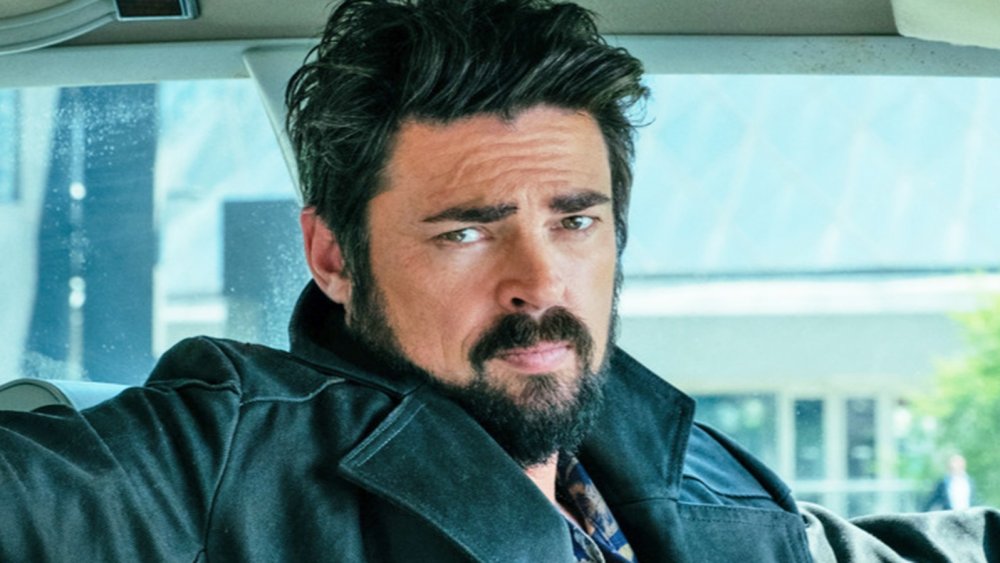 Amazon Studios
The Boys is quickly becoming one of the most popular comic book adaptations around, as evident by its committed fanbase. After making the first season a resounding success, Amazon listened and ordered a second, which began airing in September of 2020. The latest batch of episodes continues the brutal feud between the titular faction and their sworn enemies, the corrupt superpowered group, The Seven. Sadly for fans, only two more installments remain before the season comes to a close, meaning they'll have to endure an uncertain wait period before season 3, or the upcoming spin-off series, arrives on streaming.
Even though the immediate future is looking thin when it comes to The Boys content, audiences should take solace in the fact that there are projects at least in development. Of course, viewers shouldn't just twiddle their thumbs and wait it out. Instead, they should expand their horizons and give a different superhero property a try. DC's Doom Patrol started off its second season on HBO Max in August 2020, and is preparing for a third in the future. If you're a fan of The Boys, it'll sate your appetite for dysfunctional superhero madness.
Here's why devout fans of The Boys will find a Doom Patrol binge worth their while.
Doom Patrol is all kinds of vulgar, heroic fun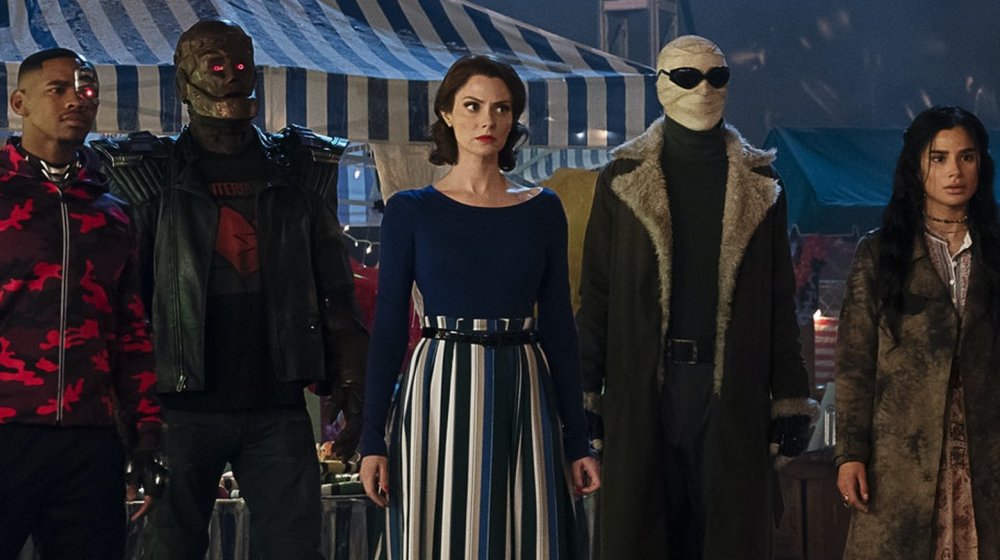 DC Universe
Doom Patrol burst on the scene back in February of 2019, courtesy of the DC Universe streaming service. The story follows a ragtag band of wannabe heroes, including Robotman (Brendan Fraser), Negative Man (Matt Bomer), Elasti-Girl (April Bowlby), Crazy Jane (Diane Guererro), and Cyborg (Jovian Wade). At first, their only connection was their familiarity with Niles "Chief" Caulder (Timothy Dalton), whose mysterious disappearance brought them all together in the first season. As the series progresses, they become more and more cohesive as a team and begin to embrace their unique abilities. 
It's worth noting that, much like The Boys, Doom Patrol isn't for the faint of heart. The series finds the perfect blend of crude humor, violent action sequences, and emotionally-charged moments that tug at the heartstrings. It's arguably one of the most well-rounded comic-inspired TV shows to date — humanizing superhuman characters and showing how difficult becoming a hero can be — especially for those who never asked to live such a life. It's a breath of fresh air in a genre packed with cookie-cutter, perfectionist heroes.
Currently sitting at 24 episodes and counting, Doom Patrol is a highly entertaining program that takes an interesting approach to its source material. Should you find the time between now and when the next season of The Boys comes along, Doom Patrol is deserving of a spot on your watchlist.