The Reason Ozark Fans Are Worried About Jonah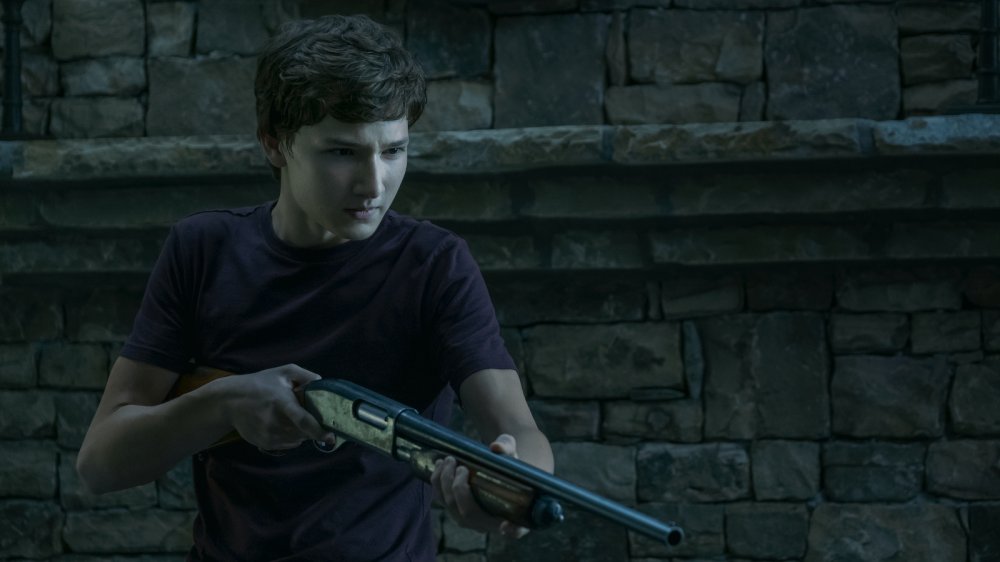 Netflix
Contains spoilers for Ozark season 3
The first two seasons of Ozark feature your everyday stereotypical American family — a mom, dad, son, and daughter — as they descend into a pool of criminal behavior. The third and penultimate season sees the Byrde family playing around in that same pool, with some family members reaching the inevitable point of no return. While Marty Byrde (Jason Bateman) continues breaking bad in increasingly risky ways, his wife, Wendy (Laura Linney) also gets in on the action — in a very personal way. Their smart and eager son, Jonah (Skylar Gaertner), even gets his own dark moment, one that provides a serious cliffhanger the end of season 3, and has Ozark fans worried about what's coming.
There's no arguing that the Navarro Cartel's choice to keep Marty and Wendy alive and "let go" of Byrde-rival Helen Pierce (Janet McTeer) is the main attraction at the end of season 3. Jonah, however, also ends the season with a pretty crazy turn. In response to the passing of his uncle Ben (Tom Pelphrey), Jonah threatens Helen with a gun at her home. Helen, who's quick on her feet and a master manipulator, deflects the blame to Wendy. Jonah returns to his house to find what's presumably his uncle's remains. In frustration, he looks out a window and shoots. It remains to be seen whether he was blowing off steam from the passing of his uncle, or if he shot something or someone on the other side of the glass. No one wants to see a dark fate for Jonah, but there's a reason fans worry about the youngest Byrde family member entering season 4 of Ozark.
Will Jonah take matters into his own hands in season 4?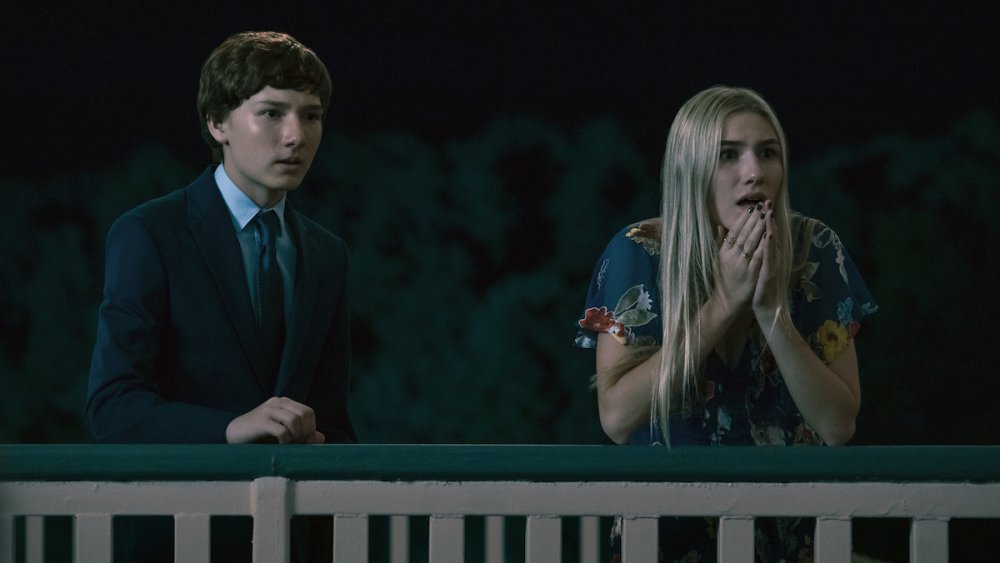 Netflix
What it comes down to is this: Fans are afraid that young Jonah will try to avenge his uncle's death by taking out the head boss himself.
In a Reddit thread discussing who will die in season 4, Jonah is, unfortunately, gaining traction. One user led off by saying, "My bet's on Jonah." A second user echoed Jonah's possible fate, saying, "I see it being Jonah too. He's gonna go headfirst into something & it go bad fast."
A third user concurred, writing, "Jonah acting irrationally, getting himself killed is a possible angle I can see, since he refuses protection from his parents or goes on a wild goose chase to get some semblance of closure/revenge."
Unexpected deaths can and should be expected in the last chapter of Ozark. That's been the blueprint so far, after all. Jonah taking matters into his own hands is plausible, but killing a drug cartel leader is going to take patience, persistence, and being in the right place at the right time. 
Whatever Jonah's fate, season 4 of Ozark is bound to be chaotic, lethal, and tragic. Everyone hopes the Byrde family ends the last season alive and well, but all audiences can do is wait until the final set of episodes hits Netflix. Until then, fans are right to be a little worried about Jonah — or anyone else on the show, for that matter.