Agents Of SHIELD Showrunners Tease Doctor Strange Connection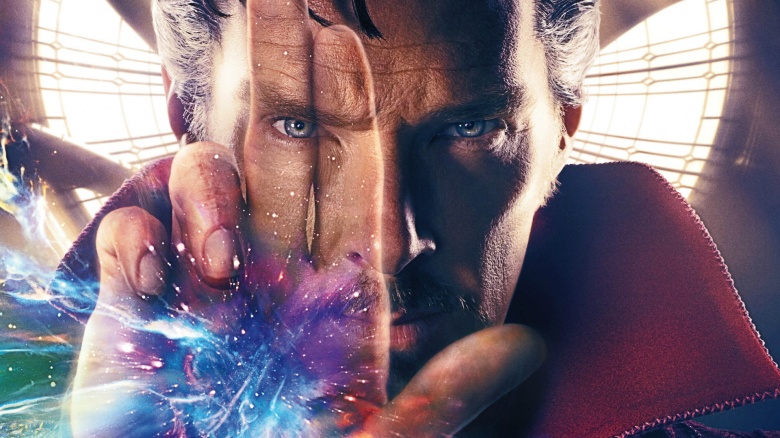 Marvel
In the many worlds of the Marvel Cinematic Universe, the line between magic and science has always been a little blurry. While some characters are capable of pretty "magical" things (like Thor being able to summon his hammer from miles away), it's often explained as alien technology instead of anything supernatural.
But Marvel will finally introduce actual magic into the MCU with the upcoming Doctor Strange, and the producers of ABC's Agents of S.H.I.E.L.D. say the effects will be felt within their series, just maybe a little abstractly.
Speaking to Entertainment Weekly, Jed Whedon and Maurissa Tancharoen hinted at a possible connection between the show and Doctor Strange. "Our ties are at times very direct and at times are more thematic," said Whedon. "The tie this year will feel more of a reflection of the movie, less an interweaving plot. As that movie hits the world, it comes at the right time in our show, and you will see some of those same ideas being explored."
Tancharoen said, "The same questions that our team is exploring leading up to the premiere of Doctor Strange, perhaps some of those concepts will be reflected in the movie and then carried through."
Whedon then added, "Hopefully some of the questions that we're asking will be answered by [Doctor Strange] and then pose some new themes and ideas for us to explore."
The supernatural side of the Marvel Universe finally arrived on Agents of S.H.I.E.L.D. with the Season 4 addition of Ghost Rider–a character who claims to have been granted powers by Satan. Although there's no word about any potential crossover from the series into the films of the MCU, there will likely be plenty of room for writers to explore spiritual and magical themes after the events of the upcoming Avengers: Infinity War. We've got a few theories about what could play out.
Doctor Strange arrives in theaters Nov. 4. Watch an action-packed featurette that delves into the character's origin story.