What Happened To Ruby Sue From National Lampoon's Christmas Vacation?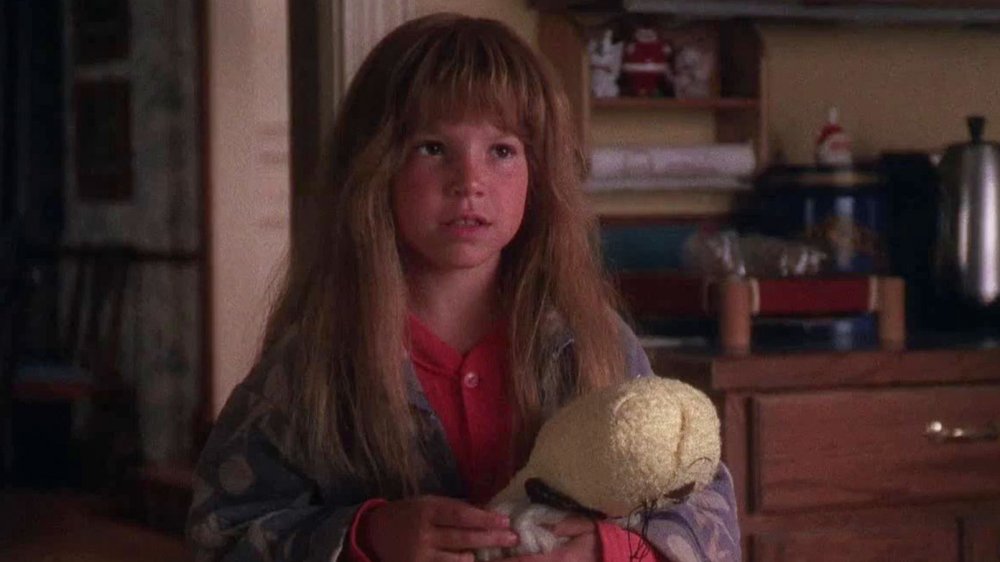 Warner Bros.
In the timeless annals of holiday cinema, it's safe to say few films are quite as revered as the 1989 comedy classic National Lampoon's Christmas Vacation.
Starring Chevy Chase and Beverly D'Angelo (reprising their roles as Clark and Ellen Griswold from 1983's Vacation and 1985's European Vacation respectively), Christmas Vacation found the Griswolds for once staying home for the holidays, with Clark desperate to deliver an old-fashioned family Christmas. 
Released at the height of the titular season in 1989, Christmas Vacation lit up the holiday box office, delighting both new and returning fans of the National Lampoon franchise. The film has only grown in esteem in the 30-plus years since its original theatrical release, and currently qualifies as required viewing for holiday movie lovers. Every year fans relish the chance to revisit the characters made famous by Chase, D'Angelo, and Randy Quaid (who steals the entire flick as the dimwitted Eddie). They no doubt get as big a kick out of seeing Christmas Vacation cast members like Doris Roberts (Everybody Loves Raymond), Julia Louis-Dreyfus (Seinfield, Veep), and of course, the Griswold kids, played by a baby-faced Johnny Galecki (The Big Bang Theory) and Juliette Lewis (Cape Fear).
While Christmas Vacation fans have watched those performers go on to bigger, better things in the ensuing years, another of the film's young stars has essentially disappeared from the spotlight since its release. Her name is Ellen Latzen. She played Ruby Sue (Eddie's precocious young daughter) in Christmas Vacation, stealing scenes and delivering some of the film's best laughs along the way, but where did she disappear to after the film finally wrapped?
Ellen Latzen hasn't completely left Hollywood behind since Christmas Vacation
Ellen Latzen (now in her 40s) admitted to exiting stage left from the industry in a revelatory, "where are they now"-style interview with the Huffington Post in 2015. In Latzen's own words, the one-time child star (who broke into showbiz at the age of six via a memorable turn in Michael Douglas and Glenn Close's iconic 1987 thriller Fatal Attraction) decided not to return to the Hollywood shuffle after graduating from a Vermont boarding school.
"It would've been a lot of effort to get back into it, and I wasn't really ready to do that. And even though I loved acting and was passionate about it, at that point, I really wanted to be another person, and I decided to walk away," Latzen said. 
Latzen has kept a remarkably low-profile since. She hasn't appeared in a film or television project since 1997's short film compilation Boys Life 2 (alongside Vincent D'Onofrio and Milo Ventimiglia). While the former actor has held a number of non-Hollywood jobs over the years (from hospitality to advertising), she eventually decided to revisit her own time in the spotlight, telling her Huffington Post interviewer that she'd wanted to put together a podcast about child stars working in showbiz.    
"I want to talk to child actors past and present and casting directors and friends and parents and child psychologists and anybody that has a perspective on this matter because I want to create a well-rounded viewpoint of the industry," Latzen said.
Latzen has produced the Watched podcast for a couple of years now. These days she calls Philadelphia home, touts herself largely as a voice performer and small business support consultant, and apparently still gets "strange looks from people" around the holidays — many of whom reportedly quote her infamous "sh**tin' bricks" line with little prompting.