The Supernatural Fighting Anime Naruto Fans Need To Binge On Netflix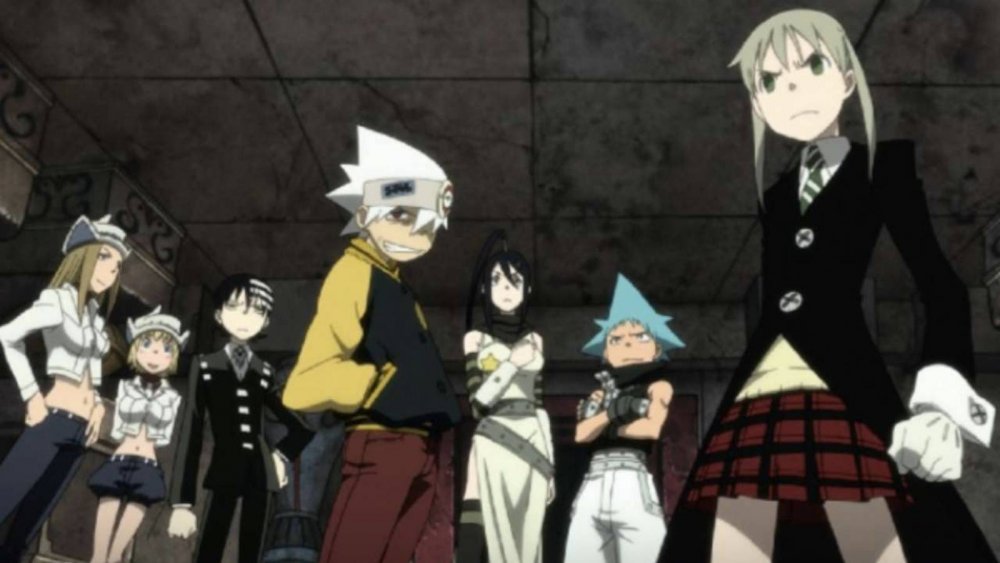 Funimation
Anime fans have a lot to love on Netflix. The streaming platform has a ton of series you can binge-watch, and one of the crowning jewels of the anime sector of Netflix is its collection of Naruto properties. In addition to nine seasons of the anime, you can also watch various Naruto movies, including The Lost Tower and Ninja Clash in the Land of Snow. There are days of entertainment to be enjoyed, as you watch the young ninja move up in rank, to try to become the Hokage ... and in the event you manage to finish all of the Naruto content on Netflix, there's plenty more anime to indulge in on the service. 
From Hunter x Hunter, to Attack on Titan, you have plenty of choices. However, there's one anime on Netflix that's flown under the radar since it first aired in 2008. 
With 51 episodes in a single season, Soul Eater managed to tell a compelling story, during its short run, that's definitely a lot more condensed compared to something like Naruto. But if you want to up your anime cred, then you should binge-watch Soul Eater during your next lazy weekend. Here's why.
What is Soul Eater about?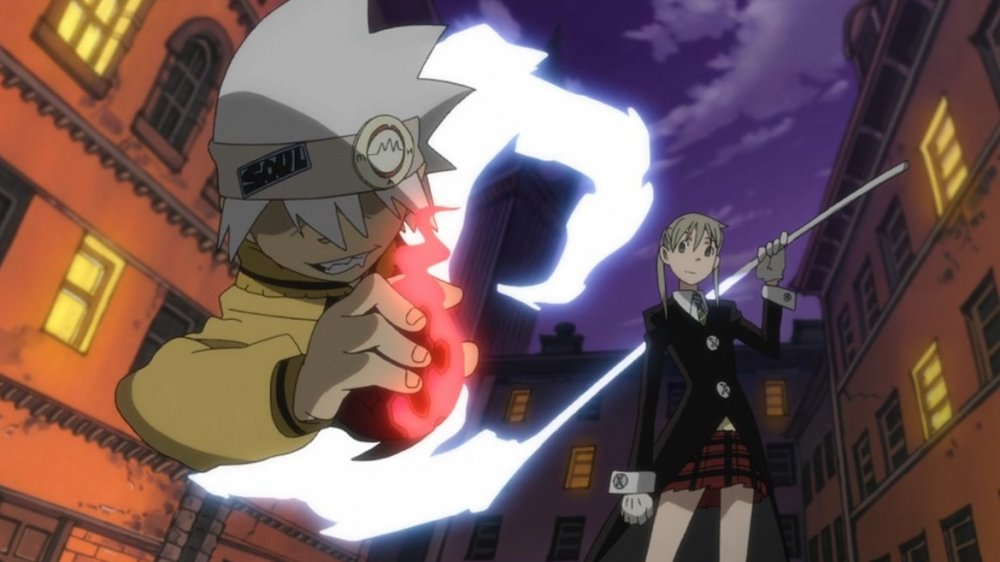 Funimation
Soul Eater began as a manga series in 2004. The series focuses on three teams with each group containing what's known as a weapon meister as well as a weapon that can turn into a humanoid personification. It's up to the teams to collect a total of 99 souls of evil humans, as well as one soul of a witch. The witch must be the last soul collected, or else the team has to start from the beginning again. Through the collection of these souls, the teams are able to greatly enhance the power of their weapons with the ultimate goal of turning them into "death weapons." The students on the teams attend the Death Weapon Meister Academy, which is run by the Grim Reaper. The series focuses on each of these teams as they find evil humans. 
It's definitely a darker anime series for more mature audiences. But if you're able to handle something like Parasyte, then Soul Eater shouldn't be a problem to get through. And with only 51 episodes, at 23 minutes each, it's definitely not as long of a commitment as other anime shows available.
It's been compared favorably to The Nightmare Before Christmas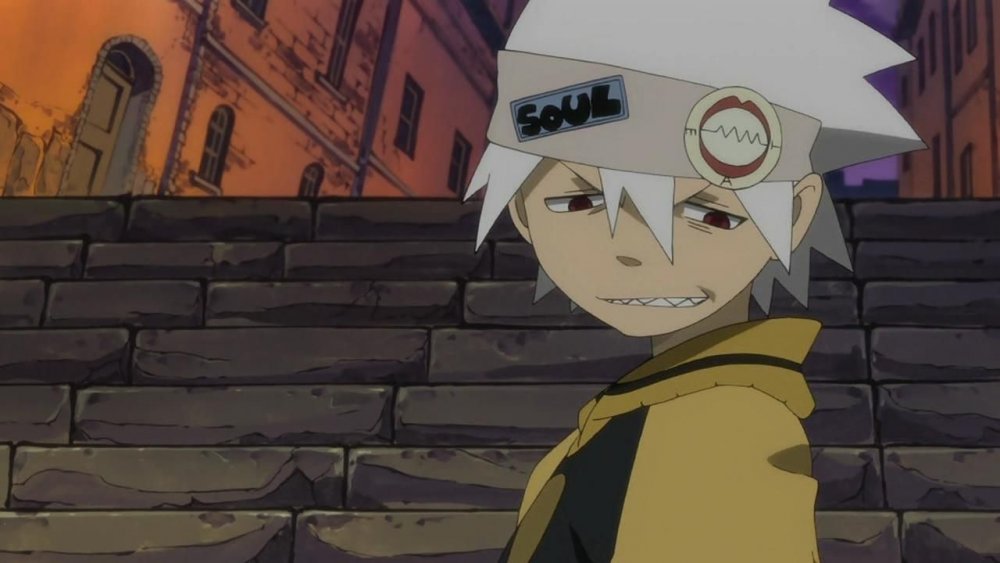 Funimation
Soul Eater has earned great reviews with critics praising both its storyline as well as its innovative style. Some reviews, from sources such as Anime News Network, have even compared it to the work of Tim Burton, particularly The Nightmare Before Christmas and Beetlejuice. The characters and settings contain gothic influences, but there also remains a certain sense of whimsy that makes all the death and darkness kind of fun. Yes, you have people dying constantly, but the series knows how to keep things fun, with healthy doses of dark humor. 
The series originally ran from 2008 to 2009, with English air dates running from 2013 to 2014. While it's a bit older, Soul Eater has still retained a stellar legacy, and is picking up new fans to this day. But whether you're new to anime, or have been watching these series for years, Soul Eater has something new and surprising for you to enjoy.