The Ruth Prediction Ozark Fans Hope Comes True In Season 4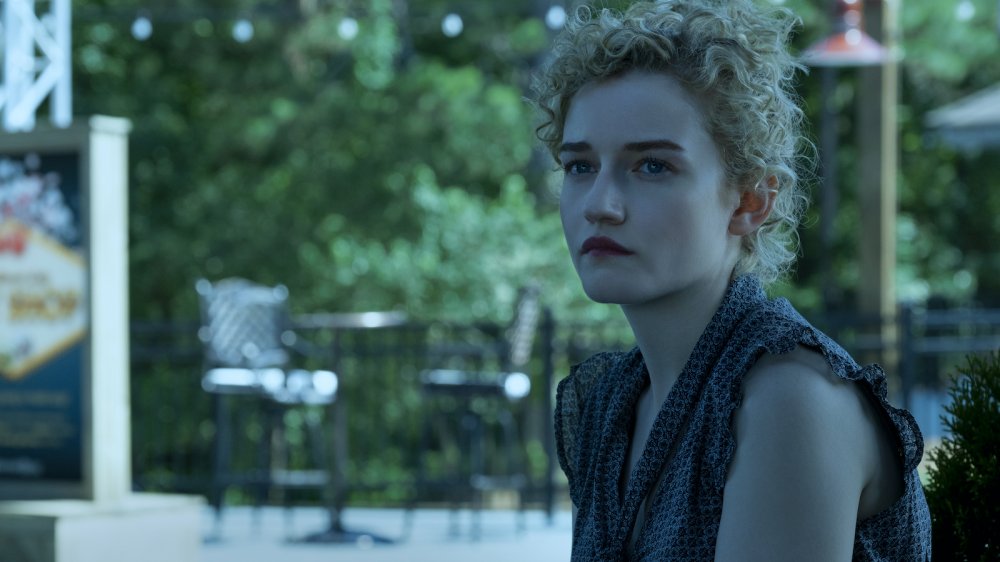 Netflix
Now that fans have had time to digest the bittersweet news and can accept that Ozark's super-sized season 4 will be its last chapter, the theories are running wild. Although the amoral Byrde clan has continuously wronged Ruth Langmore (Julia Garner) throughout three unpredictable seasons, fans continue to hope that Ruth will somehow patch things up with Marty (Jason Bateman) and Wendy (Laura Linney).
In case viewers aren't keeping score, the Byrdes are now responsible for the deaths of Ruth's uncles, father, and fan-favorite romantic partner Ben Davis (Tom Pelphrey). Ruth also got beat up by the Kansas City mobster Frank Cosgrove Jr. (Joseph Sikora) without any retribution from the Byrdes, and because of her uncle's death, her relationship with cousin Wyatt Langmore (Charlie Tahan) has been irreparably harmed. She's basically given everything to the Byrdes, and in exchange for what? Lunch money and a brief master class in the finer points of creative accounting? Even after all the chaos of season 3, however, fans are still hoping there's a happy ending between Ruth and the Byrdes.
Here's how at least some of the series' fans imagine that relationship might be repaired in season 4.
Will Ruth reunite with the Byrdes?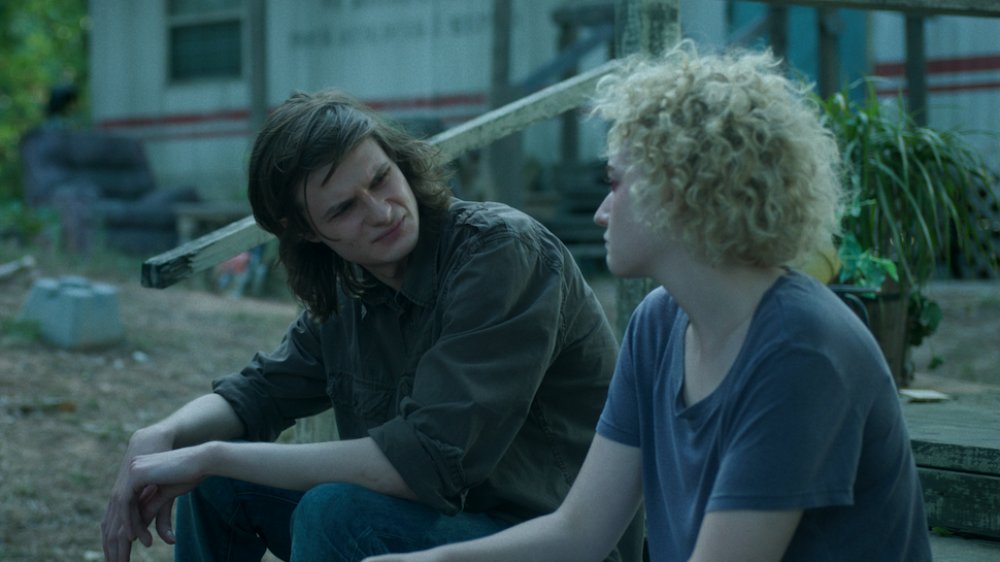 Netflix
Alas, viewers still want to see Ruth and the Byrdes reunite and ride off into the sweet Missouri sunset (or wherever it's safe). A Reddit user posting under the handle u/chetknox said, "I predict season 4 will start with Ruth remaining an operative of the Snells. Probably midway through Marty convinces her that he was wrong and ruined her life. By the last episode Ruth and the Byrdes will have completed their reconciliation and Ruth will be back with the Byrdes."
Other fan-predicted outcomes include Ruth and cousin Wyatt killing associate Darlene Snell (Lisa Emery) and taking over her operations, and Marty and Wendy betraying the Navarro Cartel to protect Ruth. Most, if not all, of these crystal-ball threads end with Ruth and Darlene's inevitable split. However, Ruth turning on the Byrdes leading to a deadly confrontation with the authorities or the cartel remains a strong possibility — no matter how much fans refuse to countenance it.
Although joining forces with the violent Darlene likely isn't the long-term solution, maybe a fresh perspective will help Ruth repair what's left of her relationship with Wyatt. That bond seems to be what she desires most. She appears to miss being around people she can trust not to take advantage of her loyalty. Maybe her remaining blood relatives can give her what she deserves before (fingers crossed) she patches up her relationship with Marty and Wendy.
Ruth desires independence, but Team Darlene just offers another overbearing boss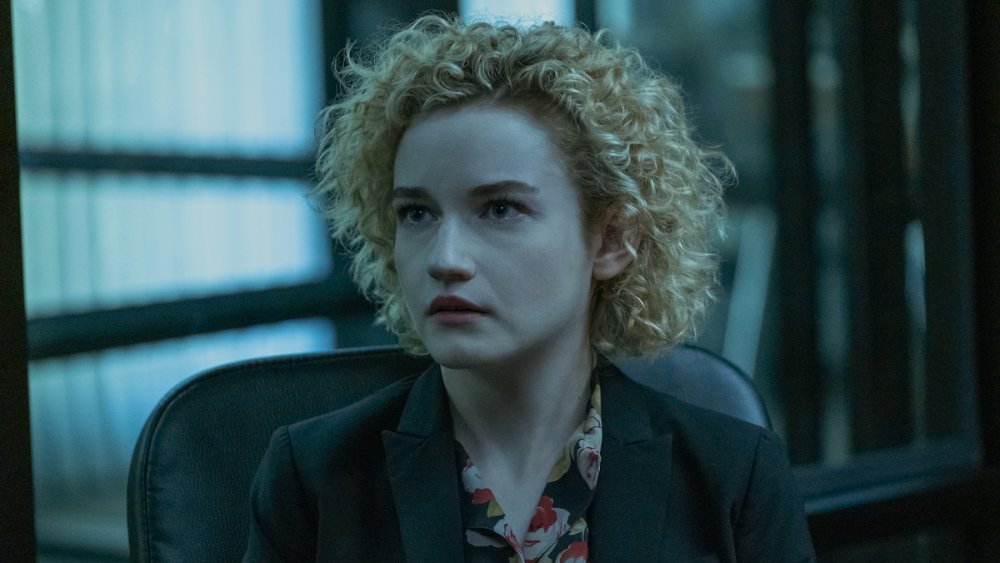 Netflix
Season 3 ends with Ruth breaking from the Byrdes after Wendy shows her true criminal colors by ordering the death of her mentally unstable brother, Ben. The Byrdes become full-blown criminals in season 3 (as if they weren't already), while Ruth gets the chance to see through their lies. The truth is: Marty and Wendy will do anything to protect their family, and, unfortunately, Ruth isn't a part of it.
In a recent interview, Garner told IndieWire, "Ruth has a really good intuition, a gut feeling, always, like she was always right, and Marty and the Byrdes kind of took over that and she stopped listening to that, and at Season 3, she made the mistake again not listening to her gut, going with the Byrdes, doing all this stuff for the Byrdes, and she's done with it."
If that's any sign, viewers can expect a more independent Ruth in the final chapter of Ozark. Garner goes on to say, "In Season 4, she wants that independence back that she had before the Byrdes came in. She realized she was more independent and stronger without the Byrdes. She thought she was going to be stronger with the Byrdes, but in reality that wasn't the case. She's realizing that, and that's what Season 4 is going to be."
If Garner's take on the fiery Ruth comes to fruition, then a showdown between the Byrdes and Marty's former protégé could be in the offing. Unless Wendy and Marty do something big to repair their relationship with Ruth, or a larger problem surfaces that forces the parties together, it's hard to imagine Ms. Langmore crawling back to the Byrdes. 
We'll find out how this plays out when Ozark season 4 arrives with its last batch of episodes on Netflix.