Why Millie Bobby Brown Was The Perfect Choice To Play Enola Holmes - Exclusive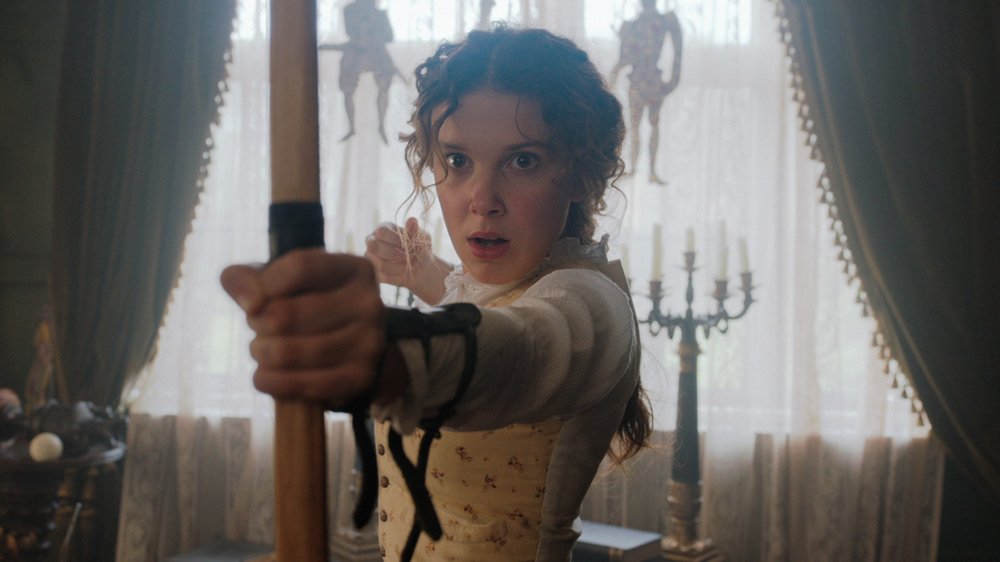 Netflix
Thanks to her breakthrough role as Eleven, the telekinetic force to be reckoned with in Netflix's smash '80s-era sci-fi horror series Stranger Things, Millie Bobby Brown has already been established as an impressive force in the movie and television industry. In fact, at age 16, she's even earned the clout to handpick her own projects, including the new Netflix original movie Enola Holmes.
Normally, directors like Emmy winner Harry Bradbeer (Fleabag) would have a hand in the casting process, but in the case of Enola Holmes — an adaptation of the first book in author Nancy Springer's hit young adult series The Enola Holmes Mysteries — Bradbeer says the process was the other way around.
Bradbeer told Looper in an exclusive interview that Brown already knew at age 12 that she wanted to play the younger sister of Sherlock Holmes, the literary London detective created by author Sir Arthur Conan Doyle. And even as she continued to wow audiences as Eleven, the actor was determined to make this particular dream come true.
"It's not commonly known, but she found the books with her sister, and she took them to Legendary [the film's production company], and they subsequently took it to Warner Bros. for a distribution deal," Bradbeer reveals. "So, Millie spotted it. Her sister found and read the books, and thought, 'Well, Millie's 12 now, but in about three years' time, this could be perfect.' So, I can't take credit [for casting her]. I wish I could."
Stranger magic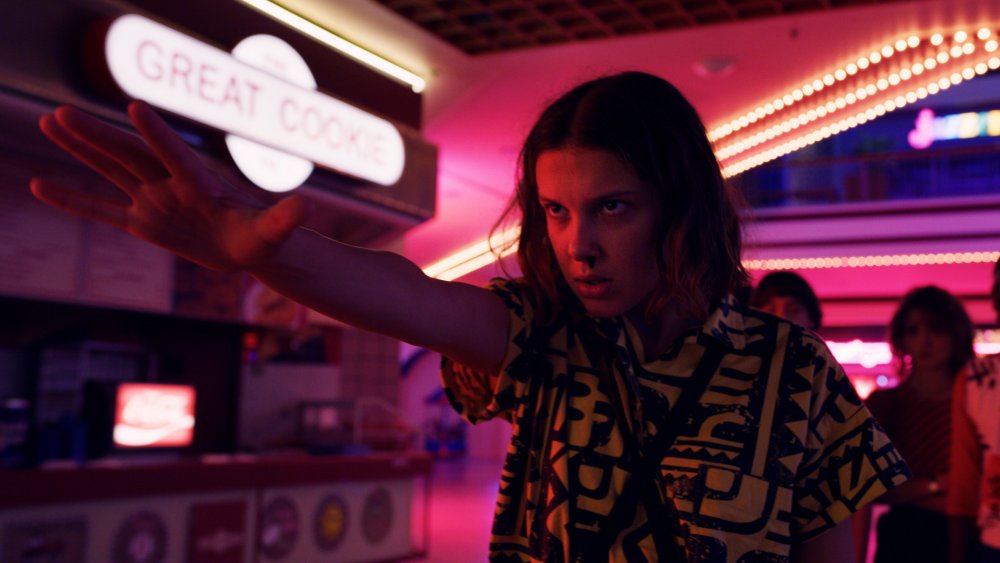 Netflix
Bradbeer admits that he when he read the script, he wasn't all that familiar with Brown or Stranger Things despite the show's massive popularity. But as Enola Holmes started to come together for him, he tuned into the series and was immediately convinced that Brown's instincts for playing Enola were right on the mark, even though the role went to some heavy-duty places, emotionally.
"I watched Stranger Things with some trepidation because I thought, 'My goodness, she's still 14. Can she go to these places?'" Bradbeer recalls. "And when I saw her, even though she barely said anything, I realized from my experience with working with younger actors that she could go to all the places and more, and I thought, 'Well, let's take the script into an even more realer, and in some [instances] darker and sadder places,' because I knew she would go to all the corners."
Now that Bradbeer has directed Brown in Enola Holmes, it's conceivable that they could reunite for a sequel, since there are five more books in the Enola Holmes Mysteries series. And while the two have clearly established a great rapport in bringing Enola Holmes to Netflix, Bradbeer says that, at this point, he's not interested in venturing across the streamer to direct an episode of Stranger Things.
"If I did it, it would be because I think that I had something really important to contribute to the whole style of it, and I think that style is pretty well cooking," Bradbeer says, humbly. "I think it would be great fun, but why would they want me? I mean, they've got their stuff sorted. They're doing very well."
Also starring Henry Cavill as Sherlock Holmes, Sam Claflin as Mycroft Holmes, and Helena Bonham Carter as family matriarch Eudoria Holmes, Enola Holmes is now streaming on Netflix.