Sacha Baron Cohen To Star In The Spy For Netflix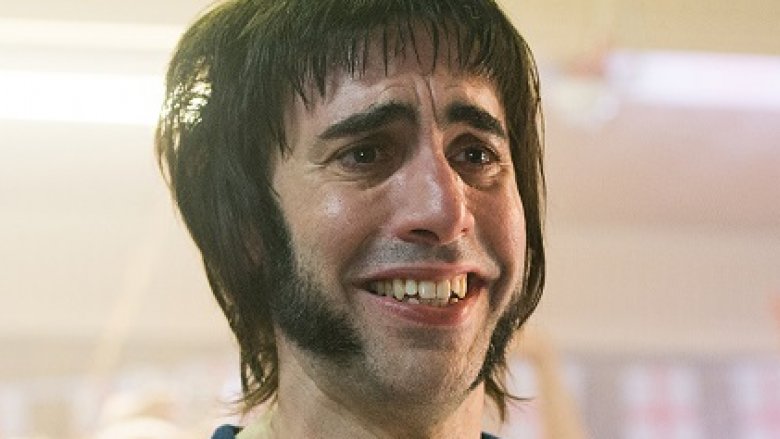 Columbia Pictures
Sacha Baron Cohen is going undercover again.
The man who would be Borat, Brüno, and Ali G will suit up for Netflix in the new series The Spy, according to a report by Variety.
The six-episode series will follow the comedian in the role of Eli Cohen, an Israeli spy who infiltrated Syrian high society during the 1960s. Rising through the nation's political ranks in the nation's capital of Damascus, Cohen was ultimately discovered, sentenced to death, and publicly hanged for his acts of espionage. 
As an actor, Cohen hasn't taken a regular television role since his days on Da Ali G Show on Channel 4 and HBO in the early 2000s. His recent appearances include roles in the 2016 features Alice Through the Looking Glass and The Brothers Grimsby, which he co-starred in with Mark Strong. 
Cohen has also been seen as part of the lineup for Netflix's Hilarity for Charity special, which he appeared in along with John Mulaney, Tiffany Haddish, Chelsea Peretti, and Jeff Goldblum, among others. He has also reportedly been attached to a film adaptation for the comic book character Mandrake the Magician since 2016.
The Spy will be written and directed by Gideon Raff, the creator of the Israeli series Prisoners of War (aka Hatufim) on which Showtime's Homeland is based. He is also a co-creator of the FX series Tyrant, which ran for three seasons between 2014 and 2016.
The Spy will premiere globally on Netflix, except for in France, where it will premiere on OCS. No release date for the series has yet been announced.