Dark Tower Set Photos Show Idris Elba In Action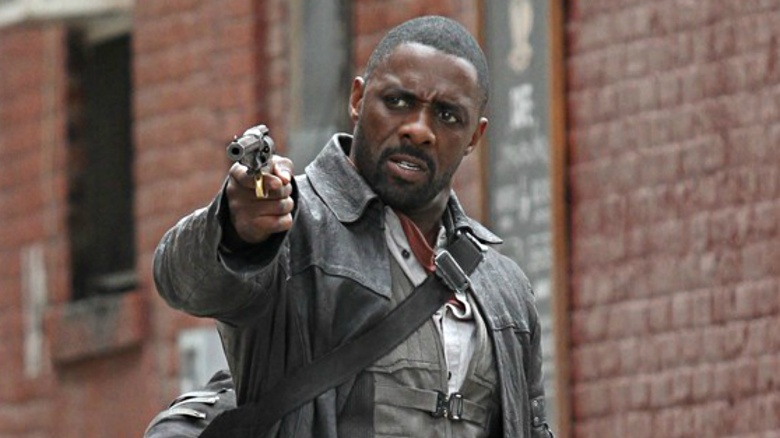 Idris Elba plays a nameless gunslinger in a magical land in the upcoming big screen adaptation of Stephen King's magnum opus, The Dark Tower, and now we finally get to see him at his baddest.
Just Jared posted photos taken on the set of the movie that show the Thor and Prometheus actor holding a postmodern machine gun, possibly from an alternate Earth.
Stephen King has said the film isn't a direct adaptation of his novels; it's more like a continuation of the series. Director Nikolaj Arcel has primarily worked as a screenwriter (he penned the script for 2009's The Girl With the Dragon Tattoo), but he also helmed 2012's A Royal Affair, starring Mads Mikkelsen and Alicia Vikander. Dark Tower, also starring Matthew McConaughey and Jackie Earle Haley, is slated for release on Feb. 17, 2017.
This isn't the first time Elba has been photographed in full costume. Last week, Just Jared posted a gallery filled with shot of Elba and co-star Tom Taylor.