The Truth About The Junk Drawer On Home Improvement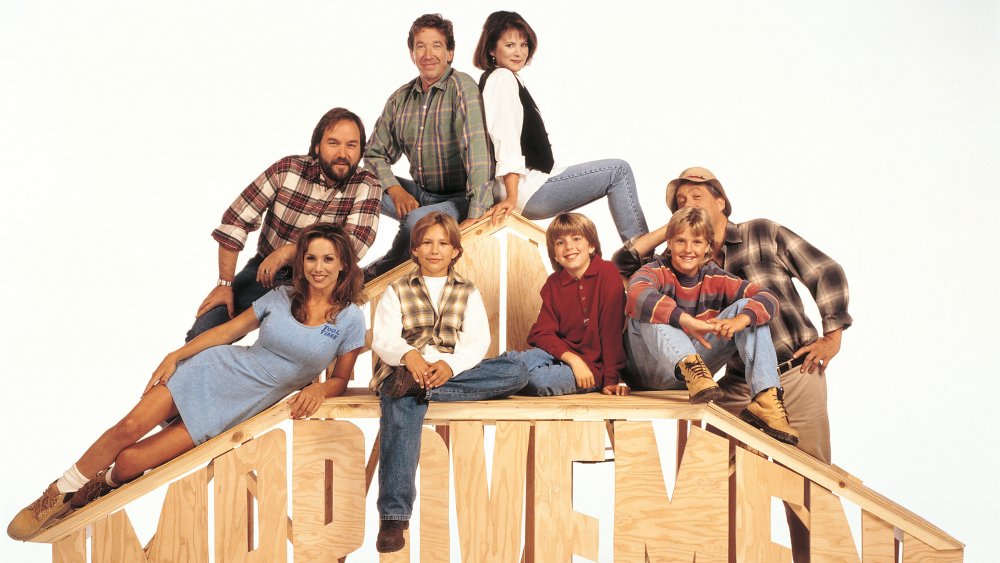 ABC
One of the most successful TV shows of the '90s, Home Improvement launched several stars' careers and turned actor-comedian Tim Allen into a household name. 
Based on the stand-up of its lead (Allen), the show followed the on- and off-screen life of Tim "The Tool Man" Taylor, as he juggled hosting a popular home improvement show filmed in front of a live studio audience with familiar challenges of marriage and raising three sons. Created by Matt Williams, Carmen Finestra, and David McFadzean, the sitcom ran for eight seasons on ABC between 1991 to 1999 and garnered a series of Golden Globe and Emmy nominations and wins.
The series was famous for its iconic gags and running jokes, which were often featured during the "Tool Time" segment. But those jokes also followed Allen's character home, often resulting in hilarious hijinks. Home Improvement star Patricia Richardson, who played Jill Taylor, the wife of Allen's character, revealed a few of the show's secret gags, including the truth about a cabinet drawer that seemingly had the magical qualities of Mary Poppins' bag. 
"There was this one drawer that was called the junk drawer, and it held EVERYTHING," Richardson said during a Reddit AMA. "It held more than I ever would have thought those 8 years of the show. It became a joke." 
Apparently Home Improvement's fabled junk drawer was a convenient gag for cast, writers, and prop team alike. Any time a random item was necessary for a joke or a plot point, the writers could just write it into the drawer, and the prop team knew exactly where to place it. In a long-running series like Home Improvement, these kinds of production conveniences can actually accrue meaning over time, morphing into a running gag for committed fans to appreciate. Richardson's AMA appears to confirm that this was what was going on with the drawer all along.
Despite great on-set memories, a 'Home Improvement' reunion is unlikely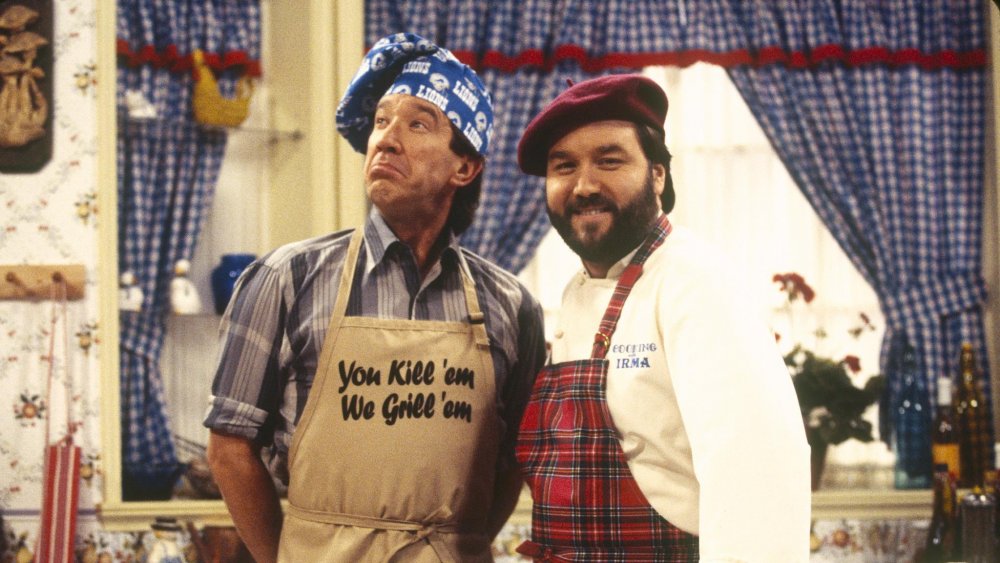 ABC
Beyond what Richardson deemed the "stupid stuff that most people didn't notice," the drawer that held literally everything was only one of the many details she shared about the funny hijinks of the show's earlier years. 
"It was always funny and crazy. And when I think of the funny and crazy things I think of the early years," Richardson recounted. "Pasquin would have the kids on roller skates, skating through the set. We had this idea of Tim walking into the fridge, we had a snake on the set, and the snake crawled out of the wall and through Tim's shirt. We were all hysterical."
With so much that Richardson enjoyed about working on the show, the prospect of stepping in front of the camera with her former castmates once again seems like something she'd be up for. Yet, the actress told fans there was nothing like that in the works for Home Improvement, and probably wouldn't be as "usually those things don't work very well." 
"There are no plans to do a reunion show at this point," Richardson said. "It would be hard to imagine someone writing us a good script."
Richardson also noted that it would be especially hard with the passing of star and fan-favorite Earl Hindman, who played Allen's neighbor, Wilson, whose face was perpetually obscured by a fence between their yards. Despite no plans for a Home Improvement return, fans might take comfort in knowing Richardson hasn't lost complete touch with her former on-screen family. 
"I do stay in touch with Zach [Ty Bryan] and Jonathan [Taylor Thomas]," she said. "Jonathan also directs Last Man Standing, and I got to see him there. Of course, I've seen Tim."