The Real Reason Jill From Home Improvement Was Recast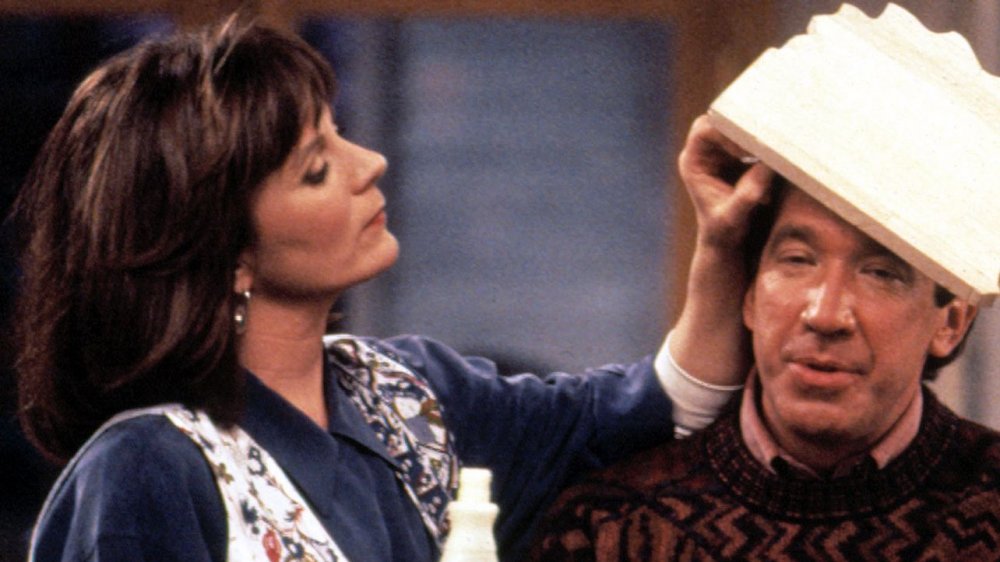 Decades after we first met the Taylor family, it's impossible to picture Tim Allen's overambitious handyman-slash-TV-host Tim "The Tool Man" Taylor married to anyone but his smart, cool, vest-wearing wife Jill, played by Patricia Richardson. Years after the show's end in May 1999, Richardson recalled that the pair's chemistry was instant, telling HuffPostLive, "Tim was so hilarious and we just clicked right away. It was a really fast five or six days [when] we did the pilot." Even after the Home Improvement series finale finale, the actress found it weird watching her co-star with his other on-screen wives. "Whenever I see him with other people I think, 'Well, he was mine first,'" Richardson once joked. 
Bolstered by an actress with whom he had a natural rapport, Allen captivated audiences on Home Improvement, which served as his biggest Hollywood break — propelling him from stand-up comedian to lead of the Christmas classic The Santa Clause in 1994 and voicing Buzz Lightyear in Toy Story a year after that, all while filming the sitcom. Richardson became beloved amongst viewers of the time, and maintains a steady career to this day. (We can't quite say the same for Allen.) All this considered, one might assume that Allen and Richardson were the obvious perfect TV couple match from the get-go. But the untold truth of Home Improvement is that Richardson wasn't Tim Taylor's first on-screen wife. Before ABC executives begged her to play Jill, they cast someone else in the role. 
Here's the real reason Jill from Home Improvement was recast, and why Patricia Richardson said yes to being the replacement.
The first Jill Taylor couldn't pull off comedy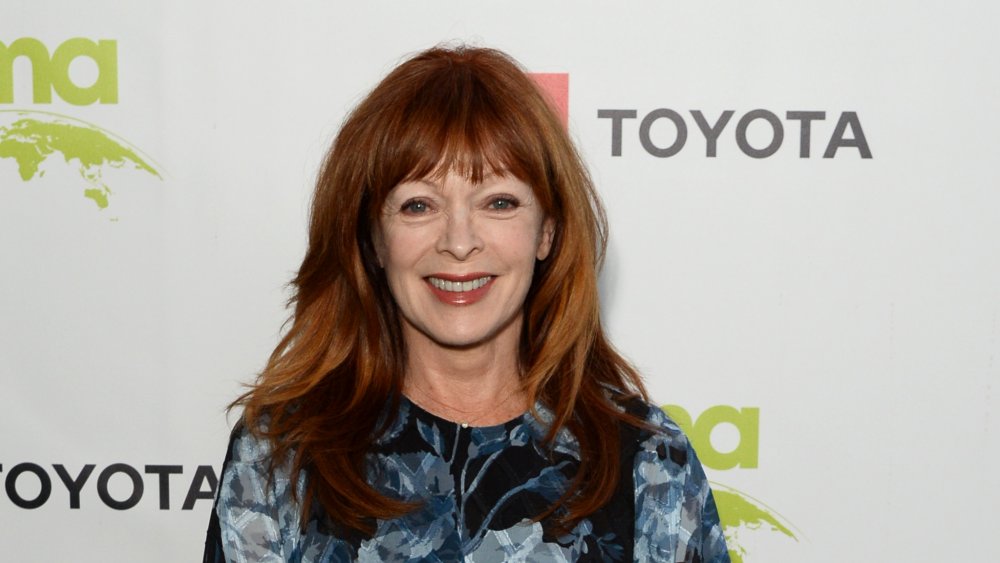 Andrew Toth/Getty Images
On paper, ABC's first pick for Jill seemed sound. The first version of the Home Improvement pilot starred dramatic actress Frances Fisher as the Taylor family matriarch. At the time, Fisher's most famous on-screen role was her five-year stint as Detective Deborah Saxon in ABC's long-running crime drama soap opera The Edge of Night. Off screen, she was best known as Clint Eastwood's girlfriend. Fisher dated the actor-turned-director for almost six years after meeting him on the set of the film Pink Cadillac in 1989, in which she had a small part.
However, Fisher's stellar dramatic record didn't quite translate to the boisterous jokes of Home Improvement. Richard Karn, who played Tim's long-suffering Tool Time co-presenter Al Borland, said the Home Improvement writers changed their minds about Fisher just three days into rehearsals. After the pilot didn't fly with audiences, the creative team scrambled to replace Fisher with a different star. "Frances is a great actress, but in this role with Tim, she came off more as a victim to him than his equal," Karn recalled. 
Fisher probably isn't dwelling on her loss, though. While there are several reasons why Hollywood won't cast Tim Allen anymore, his would-be screen wife has appeared on episodes of top-rated TV shows including The X-Files, ER, Grey's Anatomy, and Fargo; had recurring roles on Masters of Sex and HBO's Watchmen; and played a madam in Eastwood's Oscar-winning Unforgiven. Most famously, she played Rose's (Kate Winslet) icy mother Ruth Dewitt Bukater in Titanic. Not much room for improvement.
Patricia Richardson was convinced by the producers' previous credits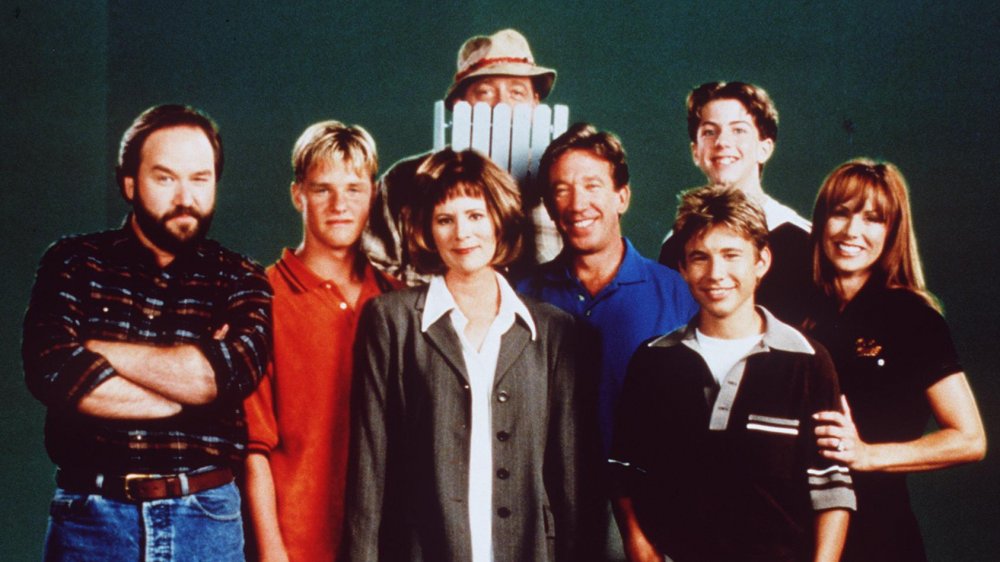 Getty Images/Getty Images
After changing their minds about Fisher, ABC executives nearly failed to convince Patricia Richardson to play Jill Taylor. At the time, she'd just given birth to twins and already had a six-year-old, and she was supposed to go back to work on a different show for the network in nine months time. When Richardson got the call to say she'd been cast on Home Improvement instead, she resisted. "I had never heard of Tim and I didn't know anything about it," she remembered. Richardson told the network brass they would have to wait for her to breastfeed her twins during filming — and they agreed. But what finally convinced her was that the producers had worked on her favorite show: Roseanne. 
Richardson's husband at the time, actor Ray Baker, immediately saw the potential. He told her, "This is the show you're going to do for seven years." It turned out to be eight. Richardson returned for the eighth and final season of Home Improvement because she'd promised the crew she would, but was determined to leave after that. She's very clear on why Home Improvement was cancelled after season 8: She and Allen didn't want to stay on for another season, no matter how much money ABC was willing to pay. Additionally, some of the show's key voices weren't returning for a potential ninth season, including long-time writers Elliot Shoenman and Marley Sims, and Richardson felt the show was going to suffer as a result. Plus, as she said, she was burned out from working long days, including in the writers' room. "I really just felt like... I need to get out of this show and have a life again and see my children and maybe have a date, because I had gotten divorced halfway through," she said. Richardson contributed so much to the sitcom — it was time she made some improvement at home.