The Number Five Detail That Has Umbrella Academy Fans Scratching Their Heads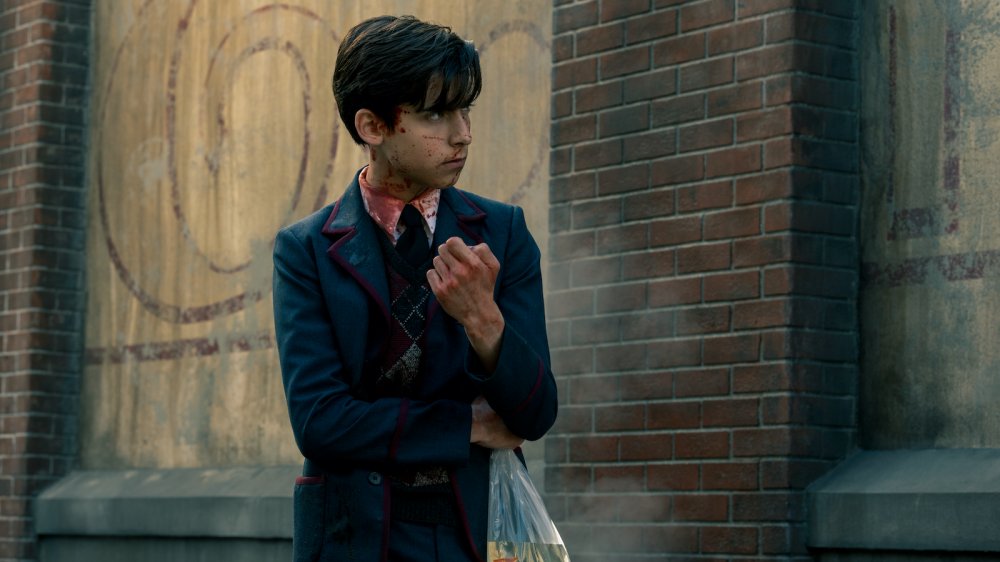 Christos Kalohoridis/Netflix
"Number Five" isn't much of a name. It signifies four individuals who came before, and suggests the person in question wasn't important enough to be given a full, unique name. Ask any fan of the Netflix series, and they'll tell you that The Umbrella Academy's Number Five (Aidan Gallagher) is every bit as important as his adopted brothers and sisters. But he wasn't given a true name during the first season of The Umbrella Academy, just a number name to signify his rank within the family: the fifth-most-important of the seven Hargreeves kids. His siblings, meanwhile, got beautiful, well-thought-out names — Allison, Ben, Diego, Klaus, Luther, and Vanya — in addition to their number names. 
The show never explains why this is the case — and this detail has been eating fans alive. For starters, Five is technically the oldest, which should inspire respect. He's also often the leader of his family, despite Luther (Tom Hopper) being the so-called Number One. So, why doesn't the arguable true leader of the group — who's also a legendary assassin and a time-traveler — have a proper name?
Number Five's lack of a name on The Umbrella Academy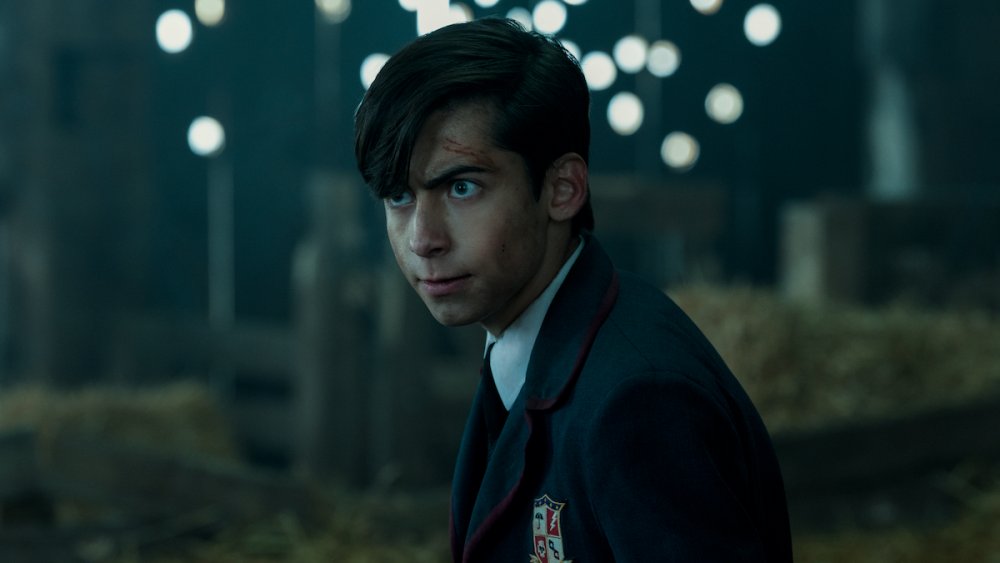 Christos Kalohoridis/Netflix
In the Umbrella Academy comics created by Gerard Way and Gabriel Bá, Five is also referred to as "The Boy," which is arguably better than a number, but that name doesn't carry over to the TV series. Many fans on Reddit have noted that Five, who has a big appetite when it comes to his supernatural abilities, disappeared and got trapped in the future before the Hargreeves' robot mother Grace (Jordan Claire Robbins) could give him a name. 
"In the comic, Five left before their first mission in Paris when he was ten. Grace named all of the children, Five just stuck with his number," wrote one user.
Considering that the sinister organization known as the Commission eventually turns Number Five into a cold-blooded, globe-trotting assassin while his vessel occupies the future, "Number Five" is actually an ideal name — it conceals his identity, not tipping off that he's a member of the Hargreeves family. An argument can also be made that Five never had time to even think about his name (similar to his uniform) as he jumped from one near-apocalypse to the next while his siblings lived their lives in a different era.
The Umbrella Academy's team weighs in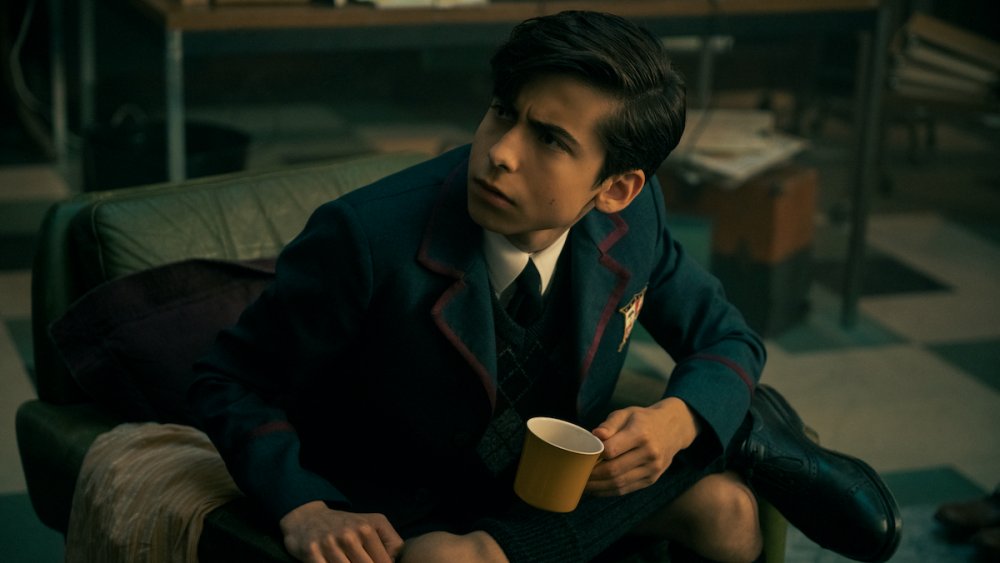 Christos Kalohoridis/Netflix
In March 2019, Way addressed Number Five's lack of a real name, explaining in an Instagram post that the time-traveling assassin actually prefers going by his number and not having a true moniker (unlike his siblings).
"Diego had to leave the house so he could be Diego and not just 'Number 2.' And the only place being Number One got Luther at the end of the day was living alone on the Moon. Maybe they'll learn the numbers don't matter, as Five did, which is why I feel he embraced his number as a name instead of a rank, and rejected an actual name," wrote Way. He then shared that he hopes the world will one day get to learn what Five's real name actually is.
Aidan Gallagher, who plays Five on The Umbrella Academy, echoed Way's words during an August 2020 interview with Collider.
"I suppose Grace was choosing names for the children, and there may have been one for Five, but it's my understanding that he rejected it," said Gallagher. "That's how I think about his relation to a name: a number always superseded him. It was almost a resentful, spiteful action, in the face of [Five's adoptive father Sir Reginald] Hargreeves. I don't really think he cares about such things as a number. Five has always been this brilliant, very cunning, and weird little mind, so a number suited him, in a way, and he grew accustomed to it."
In an AMA (Ask Me Anything) session on Reddit held in celebration of The Umbrella Academy season 2 premiering on Netflix, showrunner Steve Blackman addressed Five's name as well. He shared, "Grace helped the kids choose names that were popular from their birth places. However, Five couldn't decide on one before getting lost in the apocalypse. Now, he just likes the name 'Five.'"
Fans would still like to see Five given a proper name on The Umbrella Academy season 3 ("Frank" is their top pick), but it's clear Five prefers not to have one at all.