We Finally Know Why Disney Never Made National Treasure 3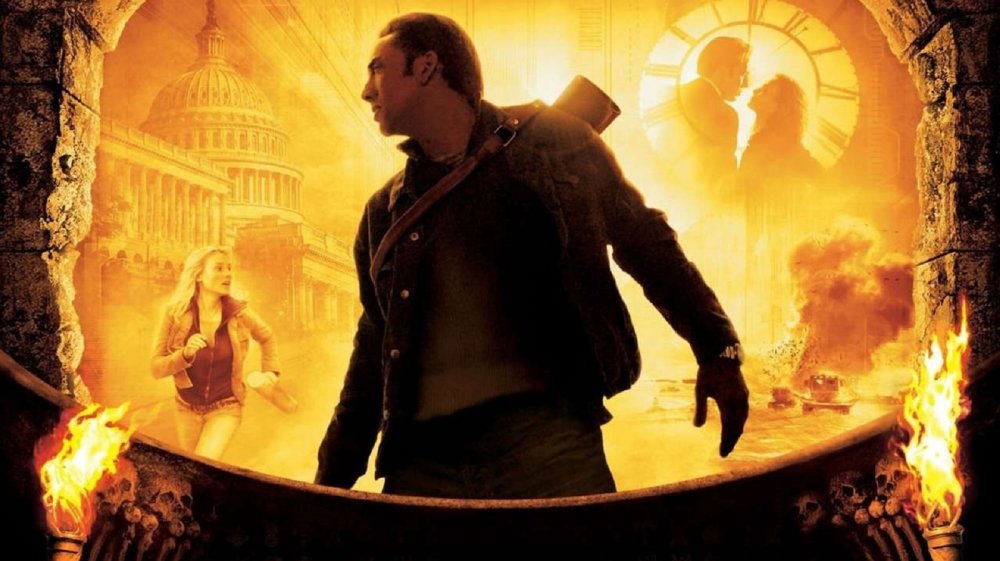 Buena Vista Pictures
Nicolas Cage may be a national treasure, but his film series bearing that title looks like it's stuck in limbo.
Recently, Jason Reed — a producer on Disney's live-action Mulan remake and a production executive on 2004's National Treasure and its 2007 sequel, National Treasure: Book of Secrets — opened up about why the Mouse House has failed to follow up those lucrative films with a third installment. Reed's remarks came during a video chat with Collider, and they boil down to his perception that while the two flicks certainly made money, Disney's brass just never viewed the property as franchise material.
A brief refresher: National Treasure starred Cage as Benjamin Franklin Gates, a historian and treasure hunter who must follow a series of clues in hopes of discovering a cache of treasure hidden by America's Founding Fathers. Aside from Cage, the flick's all-star cast included Diane Kruger, Sean Bean, Jon Voight, Harvey Keitel, and Christopher Plummer. The second flick saw Gates attempting to unravel a mystery prompted by the discovery of a missing page of the diary of presidential assassin John Wilkes Booth — one that implies that Gates' ancestor, Thomas Gates, may have been involved in the plot to kill Abraham Lincoln.
While not exactly critical darlings, the films were a hit with audiences. According to The Numbers, the first raked in $331 million at the global box office, and the second fared even better, cleaning up to the tune of $457 million worldwide. With those kinds of performances, one would think that a third installment (and fourth, and fifth, and so on) would have been a no-brainer — but according to Reed, a combination of factors conspired to sink National Treasure 3, despite what he says was a Herculean effort on his part to make it happen.
National Treasure 3 was stymied by a bad business relationship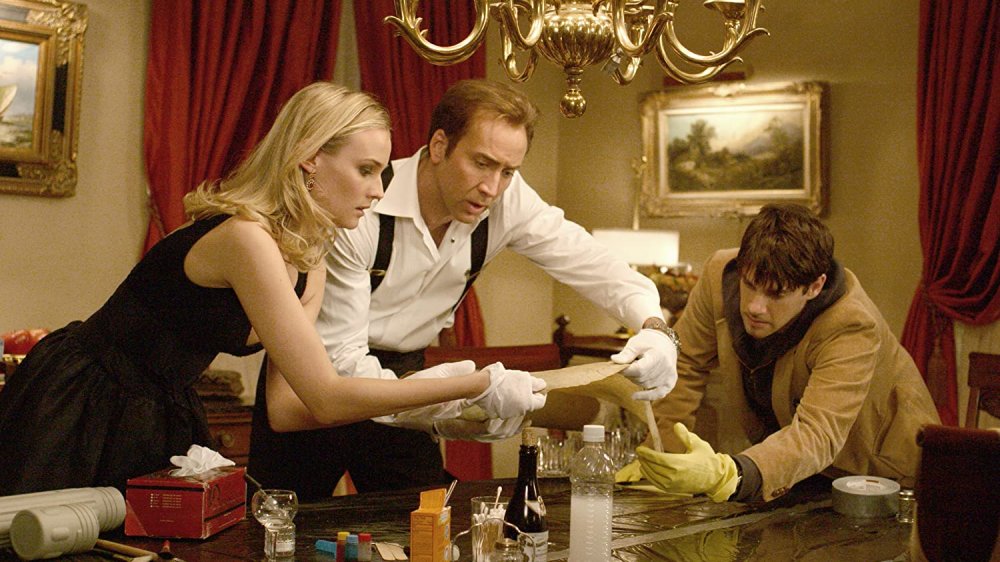 Buena Vista Pictures
Reed explained that the National Treasure flicks were the product of Disney's relationship with legendary producer Jerry Bruckheimer, whose Pirates of the Caribbean: Curse of the Black Pearl had made a mint for the Mouse House. Bruckheimer's subsequent deal with Disney allowed him virtual carte blanche, to stuff whatever projects he wanted into Disney's pipeline — and unfortunately, this resulted in a string of big-budget, high-profile flops, culminating with 2012's The Lone Ranger, which permanently soured Disney on working with the producer.
Moreover, though, Disney seemed to have blinders on with respect to National Treasure's franchise potential. "It never caught on, even though there were a lot of consumer products, it never caught on as an independent franchise," the producer explained. "That makes the numbers look different. It makes it harder to make a company like Disney focus resources on something when they can go make Toy Story or buy a cruise ship. And if the company itself had been really excited about moving forward with it and thought they could blow it out, we would have found a way to make the deal."
Could National Treasure 3 still happen?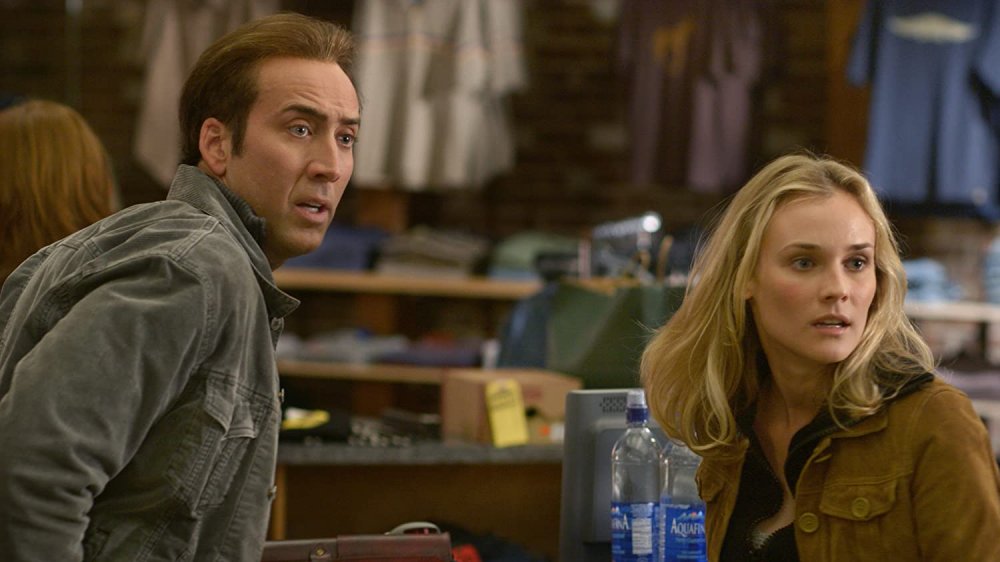 Buena Vista Pictures
Of course, when it comes to original, non-licensed properties that are proven moneymakers, one should never say never — and with Mickey's deep pockets, it's just possible that we could see Cage back in treasure-hunting mode at some point in the future. Earlier this year, GameSpot reported that Bad Boys for Life scribe Chris Bremner had been tapped to field a screenplay for a third National Treasure installment, and Reed seems to believe that enough time has passed since Bruckheimer's various expensive misfires for Disney to revisit the whole situation. For that matter, Reed pointed out that now that red-hot streamer Disney+ exists, the House of Mouse wouldn't even necessarily need to commit to a feature film to keep the series alive — and it's easy to envision National Treasure's premise lending itself quite nicely to the serialized treatment, as has been recently rumored, according to Collider.
Reed took a moment to lament the fact that Disney's neglectful treatment of its potential franchise amounts to an opportunity wasted, saying, "Nowadays with the technology, there's a way to take that fun and move it into the digital space, whether it's location-based game play or things like Pokemon Go or whatever, that you could have done to make it have a bigger cultural impact." But despite that misstep, the producer feels that the time is right to revive National Treasure. "I know [Bruckheimer] keeps working on stuff, and I know there's a lot of interest in a series and another feature," he said. "And I think it's ripe to reinvent."