The Mandalorian Fans Have Something Seriously Cool To Look Forward To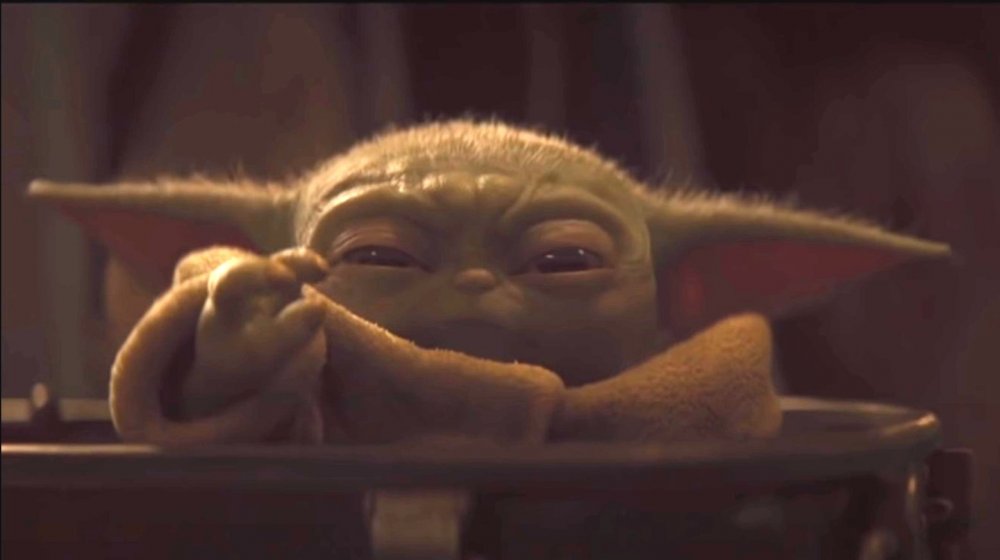 Disney/Lucasfilm
Think back far enough and you might recall that there was a time when fans of The Mandalorian were flummoxed by the show's distinctive lack of merch. This was all the way back in 2019, so you'll be forgiven if you can't remember. Luckily, Fandalorians need never go hungry again, as Disney has announced the commencement of Mando Mondays.
Mando Mondays, which officially begin on October 26 and are scheduled to continue through December 21, will herald a new age of Mandalorian tie-in toys and products, with pre-orders going live on September 21. Once a week, in celebration of the show's upcoming second season, the folks at Lucasfilm, the House of Mouse, and their partners will drop fresh products, including a themed Monopoly set, more the Child collectibles than you can shake a desperately twitching frog leg at, and a Polaroid camera that says "Mandalorian" across its front. While many of the products on offer will be retailer exclusives, die-hard fans will undoubtedly be willing to travel to a Target, Best Buy, or GameStop far, far away to get their hands on them.
No really, there's a Mandalorian Polaroid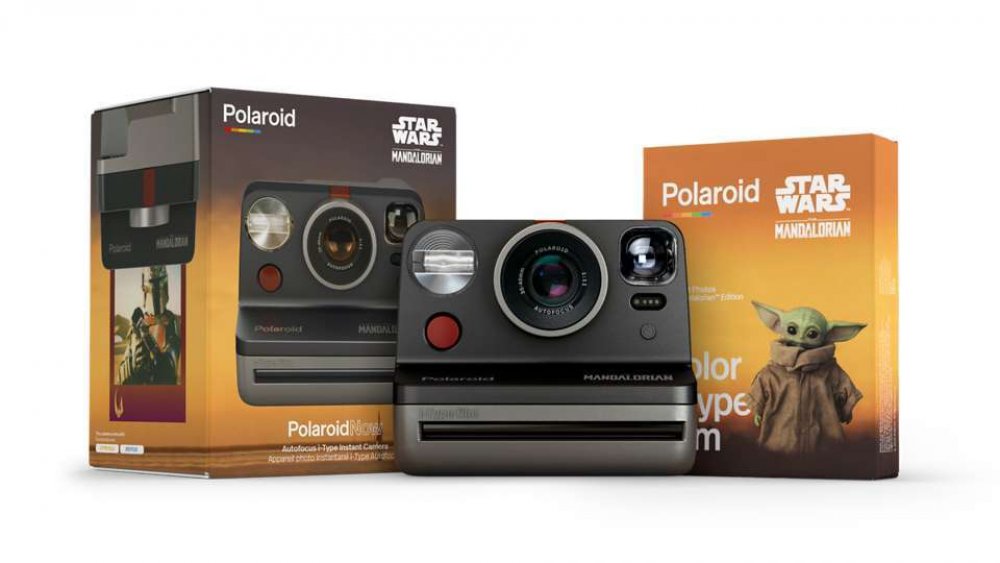 Polaroid/Disney/Lucasfilm
Fans of Gina Carano's resistance fighter and all-around alright sort Cara Dune will be happy to learn that she's coming to store shelves soon in the form of a 3.75-inch-scale action figure, complete with blaster pistol and repeater rifle. IG-11 is also coming to toy shelves in a matching scale, meaning that fans are now just a cherry bomb away from playing the most realistic game of "initiate self destruct sequencing" possible. Other additions to the Hasbro fold will include the Imperial Death Trooper, Remnant Stormtroopers, and of course, the titular Mandalorian himself.
And then there's the Child, science's answer to the question "How make money?" New Baby Yoda products in the Mando Monday lineup include a series of two-inch collectible figures, a Lego model, a Funko Pop, and for the discerning connoisseur, the Mandalorian Premium Format Figure from Sideshow Collectibles, a 20-inch polystone statue of Mando striding alongside his Force-sensitive ward.