Game Of Thrones Is The Most Awarded Scripted Show In Emmy History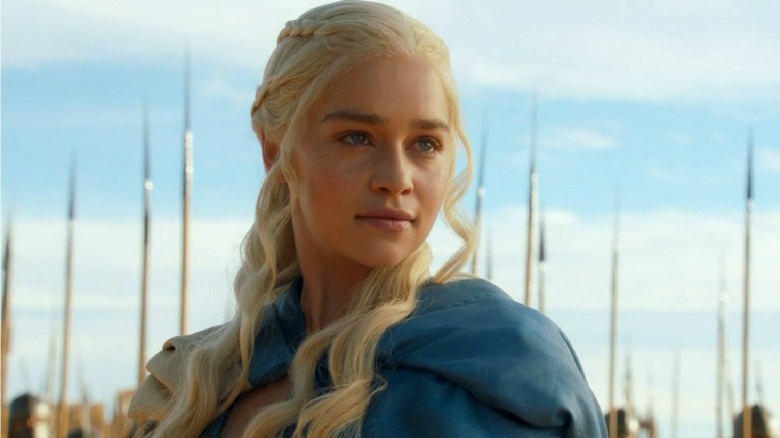 If the Emmys had an Iron Throne, HBO's Game of Thrones would surely be sitting atop it.
The fantasy series based on George R.R. Martin's A Song of Ice and Fire novels dominated at the 2016 Emmys for the second year in a row, racking up 12 wins including for Outstanding Drama. As ScreenCrush reports, that ties the record the show set in 2015 for most Emmys in a single year.
But on a grander scale, the 12 new trophies give the show 38 total, making it the most awarded scripted show in Emmy history. Sorry, Frasier. You've been dethroned.
Host Jimmy Kimmel rode into the ceremony on the back of Drogon, hinting at the domination to come. In addition to the award for top drama, showrunners David Benioff and D.B. Weiss won Outstanding Writing Drama and Miguel Sapochnik won Outstanding Directing Drama for the episode "Battle of the Bastards." The show also snagged awards for Outstanding Production Design and Outstanding Casting, among others.
It wasn't a total victory, however. Nominees Kit Harington (Jon Snow), Peter Dinklage (Tyrion Lannister), Emilia Clarke (Daenerys Targaryen) Lena Headey (Cersei Lannister), Maisie Williams (Arya Stark), and Max von Sydow (the Three-Eyed Raven), were all shut out of the acting categories.
Check out the complete list of winners and prepare yourself for season 7 with some tantalizing spoilers.