Why The Wine Bottle In The WandaVision Trailer Might Mean More Than You Think
As the entertainment industry slowly grinds back into motion after a long, pandemic-induced hiatus, the Marvel Cinematic Universe is beginning to show some exciting signs of life. At the launch of Disney+, we were promised a bumper crop of MCU content perfectly presented in bingeable format. While that has not yet come to pass, we do appear to be inching closer to the promised land.
WandaVision, one of the most intriguing and unique projects to come out of the MCU, finally has a full-length trailer, and thanks to the 2020 Primetime Emmy Awards, we all got to see what Disney and Marvel Studios have been cooking. For fans of Elizabeth Olsen's Scarlet Witch and Paul Bettany's Vision, the forthcoming series looks likely to meet just about every expectation you could have for a 1950s domestic sitcom-inspired superhero story about a robot, a witch and their progeny. Aside from the obvious peek at life inside the WandaVision household, the first trailer included a few small details that might have big implications for the series — principally among them: a quick glimpse at a wine bottle with a weighty label.
The wine bottle from the WandaVision trailer points to a tragic Marvel Comics story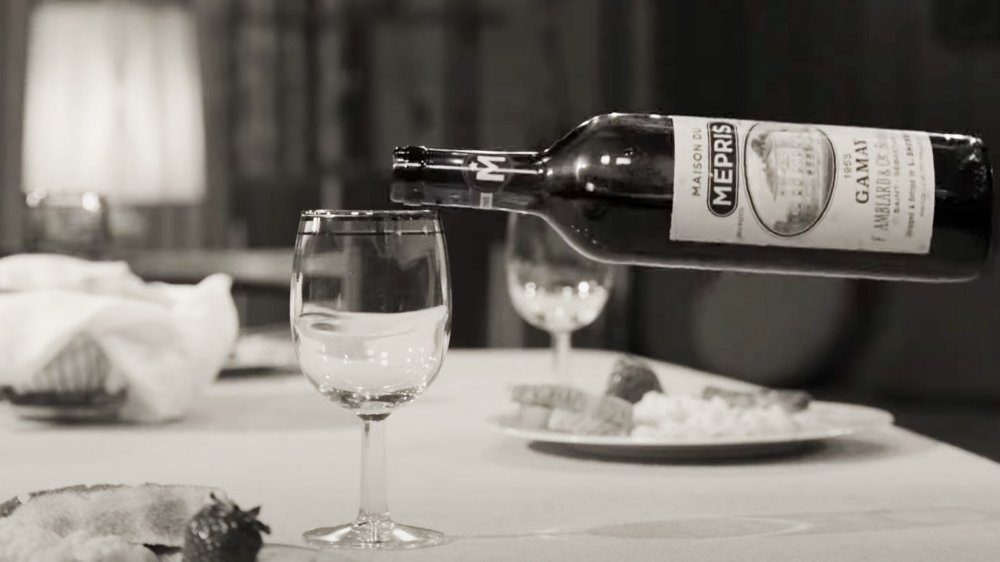 Disney/Marvel Studios
At about the 0:20 mark in the trailer, we get a quick glimpse of a wine bottle displaying the label "Maison du Mépris." The French label translates to "House of Misery," which is telling in a literal sort of way. More interesting is the possibility that the Frenchlish translation, "House of Mépris," may refer to the classic Marvel Comics storyline entitled "House of M."
Think we're stretching? The plot of "House of M" concerns Scarlet Witch and her children in a very central, very tragic way. Given all the uncanny domesticity in the trailer, and the undeniable air of impending doom, it isn't a major leap to suggest we could see elements of this story turn up on WandaVision. Even if we don't, it's hard to imagine that this wine label is just a coincidence.
"House of M" was written by Eisner Award-winning creator Brian Michael Bendis (New Avengers, Daredevil). Bendis' tragic eight-issue arc is a follow-up to both the "Planet X" and "Avengers Disassembled" storylines from way back in 2005. In it, Scarlet Witch suffers a full-on psychotic break after her children are killed. In a hysterical effort to save them, she attempts to use her powers to alter reality — an act that ultimately breaks her mind, and the world.
It's hard to imagine that the wine bottle isn't at least a nod to this continuity. Whether it's just a fun Easter egg or may be of more substantive significance, we'll just have to wait and see.