The Items Rene Nezhoda Can't Resist In Storage Lockers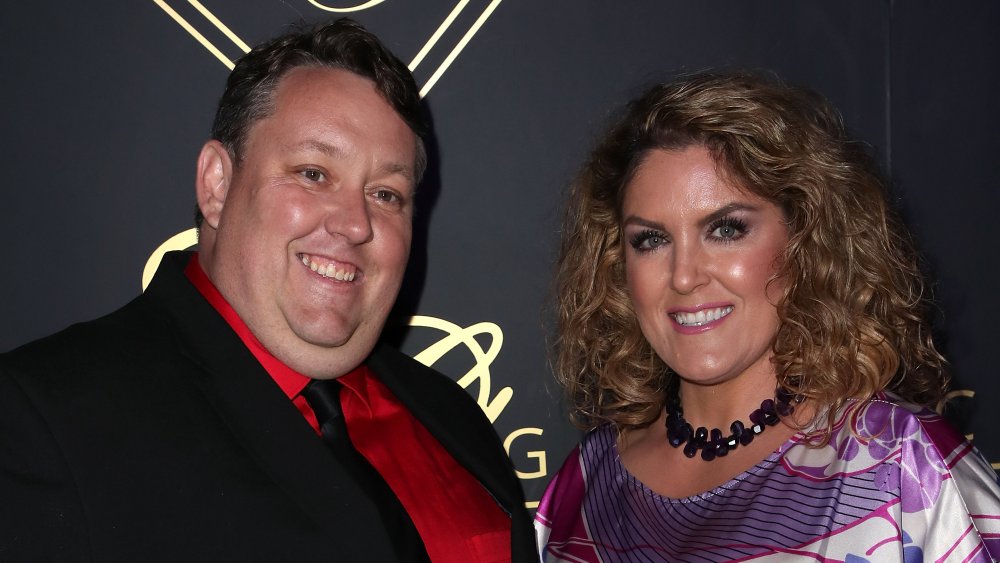 David Livingston/Getty Images
As time goes on, the more likely it seems that Storage Wars is in A&E's content rear view mirror — but that doesn't mean its erstwhile stars are going to up and quit their livelihood, or not bother to find their own ways of perpetuating their increased public profile. 
Rene and Casey Nezhoda, like some of their fellow co-stars, operate a thrift store that is stocked by their preternatural talent for sniffing out the best storage lockers for blind bidding. The pair recently gave an interview to TV Shows Ace
about their continuing business, and discussing how they're managing their own fame through YouTube, now that it seems increasingly likely Storage Wars will not see another season (or, at least, not for some time). Storage bidding is a boom-or-bust business, where only cunning can really help keep your balance on a knife's edge of potential profitability, but when you've done it as long as this couple has, preferences eventually emerge that help them determine the worth of anything they might bid on. What gets the Nezhoda family excited on a potential bid? "[We] like large packed lockers," they explained during the interview. "You usually don't make the money with what you see but with what you don't see. Also, if the lockers are 95 percent full, it's extremely unlikely anybody has gone thru [sic] it!" 
A colorful career path means equally-colorful and diverse purchasing strategies, right?
Aiming for best odds
The myriad personalities of Storage Wars all have their different interests in bidding: some are looking for hot-ticket collectibles, or naturally high-value stuff like jewelry or coins, some are in the vintage refurbishment business, and some, like the Nezhodas, are in the thrift store trade, which operates through the art of working margins. It's the Costco method, to put it simply. For their family, aiming for quantity versus singular quality is just smart business — they're not immediately interested in the hobbyist's hope of a white whale worth five figures when a whole bunch of quality goods can be flipped at a reasonable price after sifting through it (which a lot of bidders are unwilling to do in high volume, too). The thrill of the hunt, to a certain extent, comes after the high of the bidding process. Value is subjective and arbitrary, after all — people will pay a reasonable (and sometimes even unreasonable) price for something that isn't necessarily recognized en masse as being worth anything.
This methodology is perhaps the most widely relatable one. If you can't get out, and feeling a little cooped up, and want to at least watch a bit of thrifting fun, you'll be delighted to know that the Nezhodas are operating their own YouTube channel talking about their work, and unboxing their rarer, more interesting finds. TV's professional tastes and trends might change, but the internet at large will always provideth for even the most niche interests.