How Much Money Brandi And Jarrod From Storage Wars Are Worth Today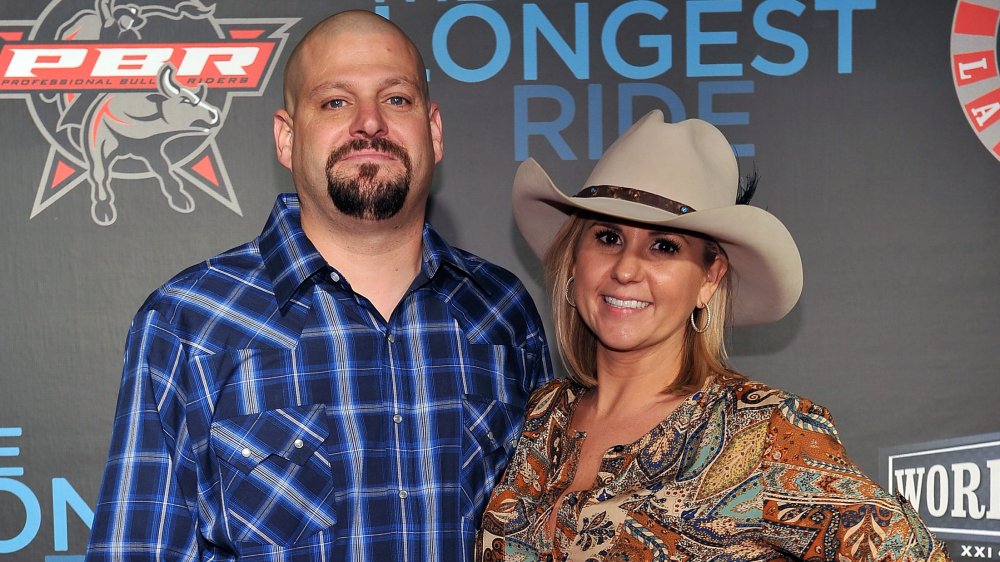 David Becker/Getty Images
Ever wondered how to make a couple million? One option is to sharpen your bidding skills and join the cast of Storage Wars. 
Power couple Brandi Passante and Jarrod Schulz have raked in a small fortune while bidding on storage units for the A&E reality show. The pair were originals on Storage Wars, which started in 2010, and were so loved by fans and producers of the series alike that in 2014 they were given their own spin-off, Brandi & Jarrod: Married to the Job, that followed their lives as they juggled their personal dealings with their work. That spin-off lasted for only eight episodes, and Passante and Schulz decided not to continue for a second season. The two last appeared on the original Storage Wars in March 2018, calling it quits after 11 seasons and many bids on abandoned storage units. These days, the couple maintain a much lower profile after giving up the spotlight — made possible by the stacks of cash they raked in for their time on Storage Wars. 
Just how much money are Brandi Passante and Jarrod Schulz worth today? According to Celebrity Net Worth, Passante's net worth hit around the $2 million mark in 2019, while Schulz is reportedly also worth approximately $2 million.
Their Storage Wars money was the result of two special encounters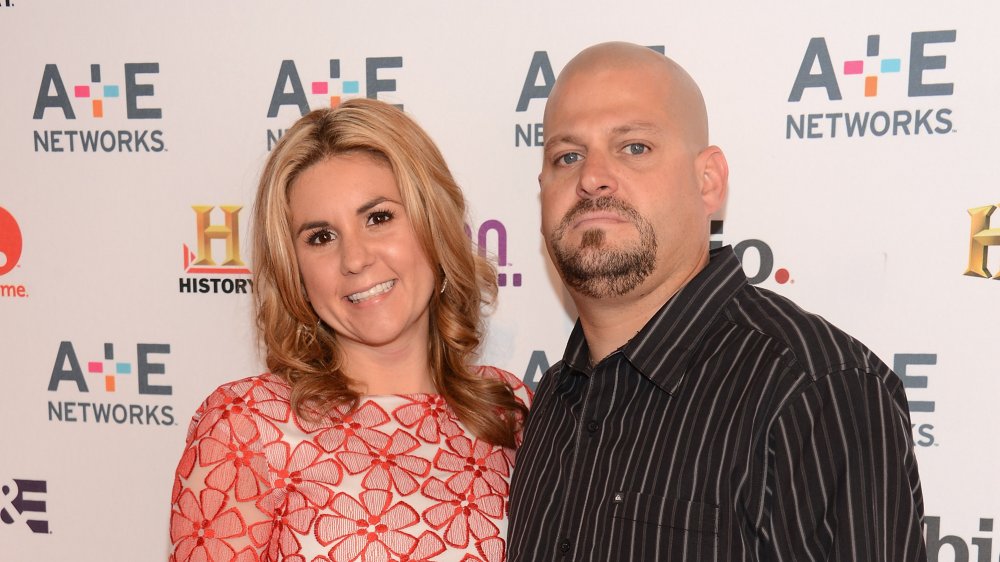 Dimitrios Kambouris/Getty Images
Brandi Passante and Jarrod Schulz probably wouldn't be worth several millions dollars today if they hadn't appeared on Storage Wars. And, as it turns out, their involvement on the beloved A&E show reportedly came after Schulz's aunt encouraged him to get into the storage auction business. At one auction thereafter, Storage Wars producers actually met Schulz. Eight months later, they arrived at his and Passante's antiques store, Now and Then, to recruit him. After meeting Passante, the minds behind Storage Wars apparently decided they had to have the bubbly blonde on the show as well. 
Passante and Schulz's playful bickering won fans of Storage Wars over, with a deep connection between then evident beneath their onscreen personalities. Passante's bright demeanor made her a favorite on the show, while Schulz's sometimes-impulsive bidding blended well with his partner's more cautious brand of buying. In fact, there's a reason Passante kept cautious while bidding on Storage Wars: According to Baby Gaga, Passante knew nothing about auctions before she was cast. It was totally Schulz's wheelhouse, but the Storage Wars producers must have loved the pair's chemistry to insist she come along for the ride. As we now know, that decision more than paid off — for the show's team and for Passante and Schulz themselves. 
At the start of Storage Wars in 2010, the cast was reportedly paid $2,000 per episode. As the show grew in popularity, those salaries sky-rocketed, particularly for the original cast. By the time Passante and Schulz left Storage Wars, they were each earning $15,000 per episode, which is much less than some other Storage Wars cast members. During their spin-off, it was reported that Passante earned around $12,000 per episode. At the same time, Schulz was earning about $58,000 total per month. 
From clothing design to storage auctions, Brandi and Jarrod have many sources of income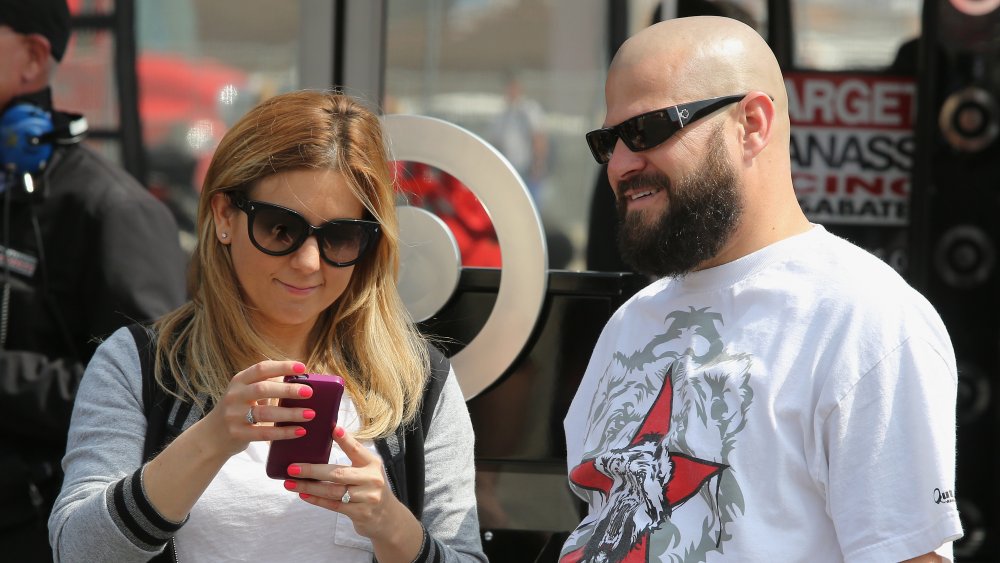 Jerry Markland/Getty Images
Passante and Schulz's monetary success came despite the fact that the second branch of their Now and Then antiques store never turned a profit. When the couple were recruited to the show, they had already opened Now and Then in Orange, California. It was frequently featured on Storage Wars when the series started, and during Passante and Schulz's stint on Storage Wars, the couple opened up a second store location in Long Beach, California. It didn't last long, though. The Orange, California location of Now and Then appears to have closed sometime in early 2019, although Passante and Schulz still maintain an online presence. 
The couple's net worth stems not only from their original Now and Then store and their success as reality stars, but also from other business ventures. Passante and Schulz also run another store called Outlaw Apparel, which sells apparel and accessories. The store opened in 2009, a year before Storage Wars started, so they've been in the front-facing money-making business for quite a while. Schulz owns and runs Outlaw Apparel, and is also an integral part of the design process for much of the clothing on the website. In fact, some of the clothing he wore during his Storage Wars days were his own designs.
With Brandi Passante and Jarrod Schulz no longer on television, they seem to be enjoying life a little more out of the Storage Wars limelight. Though both have active social media accounts, they rarely give anything away about their lives behind closed doors.