The Large MCU Prop You'll Only See At The Avengers Campus In Disneyland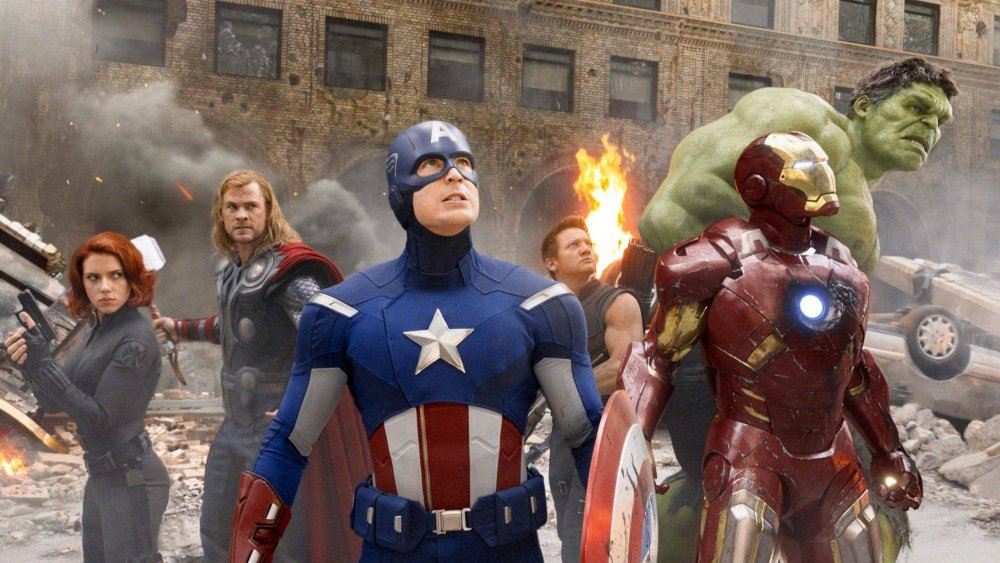 Marvel Studios
Disney fans will have to wait a little longer until they can finally head back to Disneyland in Anaheim and Disney's California Adventure, since the theme parks still haven't been approved for opening yet in the midst of the COVID-19 pandemic. But rest assured, when they're open for guests again, there will be plenty to see and do. 
Disney's California Adventure has continued construction on the newest attraction: Avengers Campus (via Cinema Blend). It's a whole new section of the park featuring props from your favorite Marvel movies as well as the main ride, Web Slingers: A Spider-Man Adventure. Still, while California residents and visitors will be out of luck for the foreseeable future, that doesn't mean Disney is leaving fans in the dark completely. In fact, it was recently revealed that whenever California Adventure does reopen, there will be at least one huge, impressive prop waiting for everybody to see,
The Quinjet has landed at Avengers Campus
Josh D'Amaro, the Disney Parks, Experiences, and Consumer Products Chairman, recently posted a couple of images on Instagram from inside Avengers Campus. And one of the most intriguing pictures shows him standing next to a new Quinjet display, which really shows the immense size of the prop. Unlike the Hulk, you won't be able to fly off to Sakaar in this thing, but it should be great for some neat photo ops once the park reopens. 
While the Quinjet is ready to go, it's unclear how everything else in Avengers Campus is progressing. Phase one of the park, which includes the new Spider-Man ride, was ready to open back in March ... but naturally, it had to go on pause, along with everything else in the country. The Quinjet is part of an upcoming E-ticket phase two attraction: this ride will allow guests to fly alongside their favorite Marvel heroes, like Captain Marvel and Black Panther. 
The Quinjet ride won't be ready to go for quite some time, and after the unexpected closure, it could take even longer to appear. What's also unclear is when guests will be able to see what's been completed so far, since a reopening date has not been announced. Even when the parks are allowed to open, it's possible they'll have to admit a limited number of guests, and the company may want to wait until they can reach full capacity again before unveiling a new attraction.
For now, keep your eyes peeled for more updates on when Disneyland in Anaheim will open once again.