What Lucifer Fans Don't Know About Aimee Garcia's Ella - Exclusive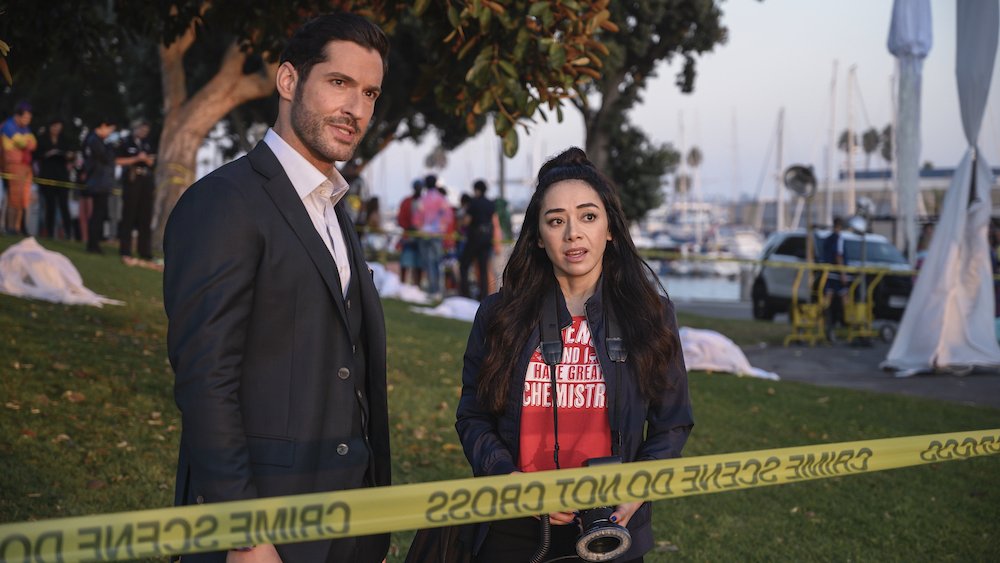 John P. Fleenor/Netflix
As Satan himself, actor Tom Ellis is a larger-than-life presence on the hit Netflix series Lucifer. But what truly makes the cheeky cult classic compelling, must-see TV is the stellar ensemble cast, which includes Aimee Garcia as forensic scientist Ella Lopez.
Garcia brings goofy, grounded charm to Lucifer as part of the charismatic crime-solving team that's headed up by Detective Chloe Decker (Lauren German) and the devilishly clever Lucifer Morningstar (Ellis), who has left Hell behind to live out a terrestrial life as a mischievous playboy in modern-day Los Angeles. With a strong belief system and a bubbly personality, Ella often provides both comic relief and insightful observations about the world around her. But is there more to her than what we see behind that perky persona?
With the first half of Lucifer season 5 now streaming on Netflix, Looper caught up with Garcia in an exclusive video interview, during which the actress chatted about her character's allure and revealed something that Lucifer fans may not know about Ella.
Aimee Garcia's Ella hides this one true emotion deep down inside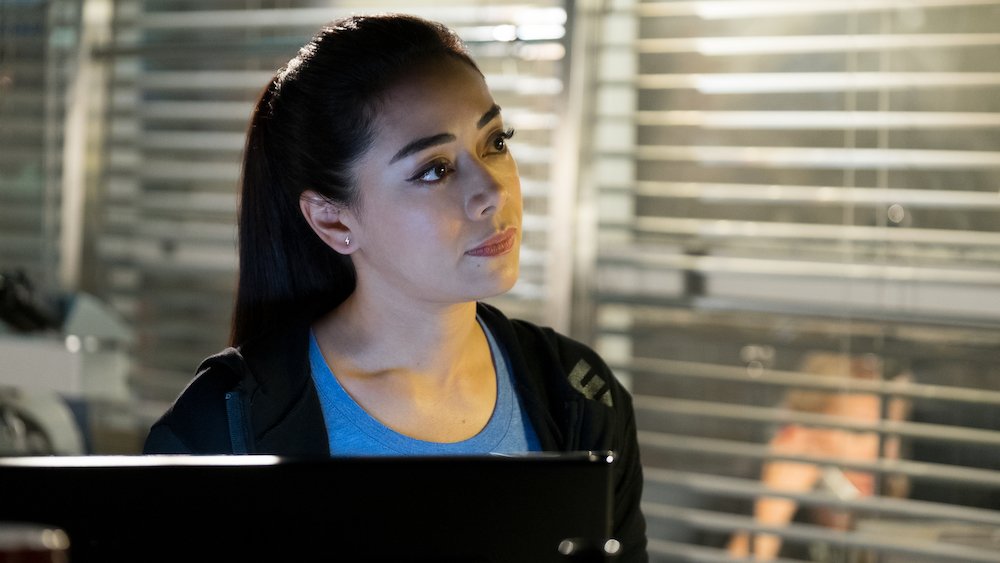 John P. Fleenor/Netflix
When it comes to Ella's personality, Garcia says the Lucifer character is "transparent and wears everything on her sleeve." She's fun, smart, unapologetic and loud, and not afraid to say something inappropriate or goofy.
"She's this confident woman in STEM and the smartest person in the room, but what I think a lot of fans probably don't know about her is that deep down she's really very sensitive," says Garcia. "Fans probably think she's the most confident girl ever, because she [pulled herself out of] poverty and grew up with brothers and she's tough."
That sensitivity is on full display on the latest season of Lucifer, which sees the title character return from Hell after deserting Chloe, Ella, and the rest of the team at the end of season 4.
"We'll see how sensitive Ella is right off the bat [on season 5] when she takes off her shoe and starts hitting Lucifer, because she feels he abandoned her," Garcia shares. "Everyone else takes it in stride, but she doesn't just get mad, she gets mad. So obviously she's very sensitive. And this season, we'll see her really struggle with her sense of self and second guess herself."
If you've been paying close attention to the character over the seasons, you will have spotted that sensitivity. As Garcia tells Looper, "A couple of seasons ago when [Lieutenant] Pierce made fun of her for talking so much, that really affected her. And throughout that rest of the season she just didn't say [much], which is so heartbreaking because that's what makes her Ella — she is such a dork. And it's like, embrace your dork."
The first eight episodes of season 5 of Lucifer are now streaming on Netflix.