The Grim Tom Holland Thriller That's Dominating On Netflix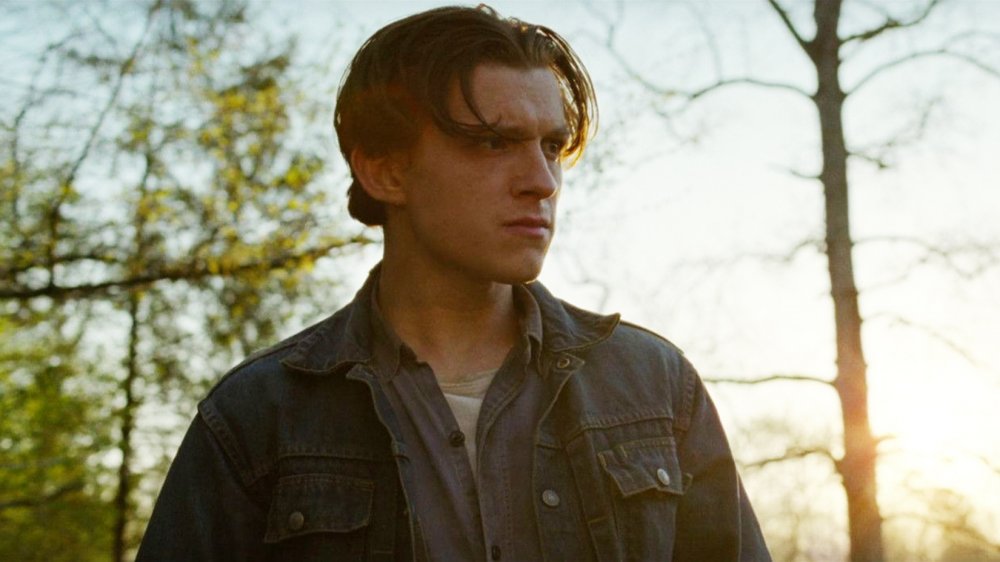 Netflix
Even though theaters across the globe are slow to reopen, there's still hope for those looking to check out some new movies. Throughout this unorthodox year, streaming services have stepped up to the plate, offering up fresh content for all audiences to enjoy from the comfort of their own homes. Netflix especially is on a hot streak this year, putting out some of its finest original works to date — ranging from the high-octane Chris Hemsworth feature Extraction to the action-packed fantasy The Old Guard, starring Charlize Theron. Despite its library becoming even more impressive, the streaming giant refuses to rest on its laurels as 2020 begins to wind down. 
Netflix's latest offering isn't a brand-new story, but rather an adaptation by writer-director Antonio Campos of author Donald Ray Pollock's 2011 novel The Devil All the Time. The film received an incredibly limited theatrical release beginning on September 11, 2020 before heading to streaming on September 16, which is where the majority of people raving about it on social media checked it out. 
It's safe to say The Devil All the Time is killing it on Netflix right now, and judging by its ensemble cast — spearheaded by Spider-Man himself, Tom Holland – and gripping story, it's anything but a fluke.
The Devil All the Time is an emotional cinematic experience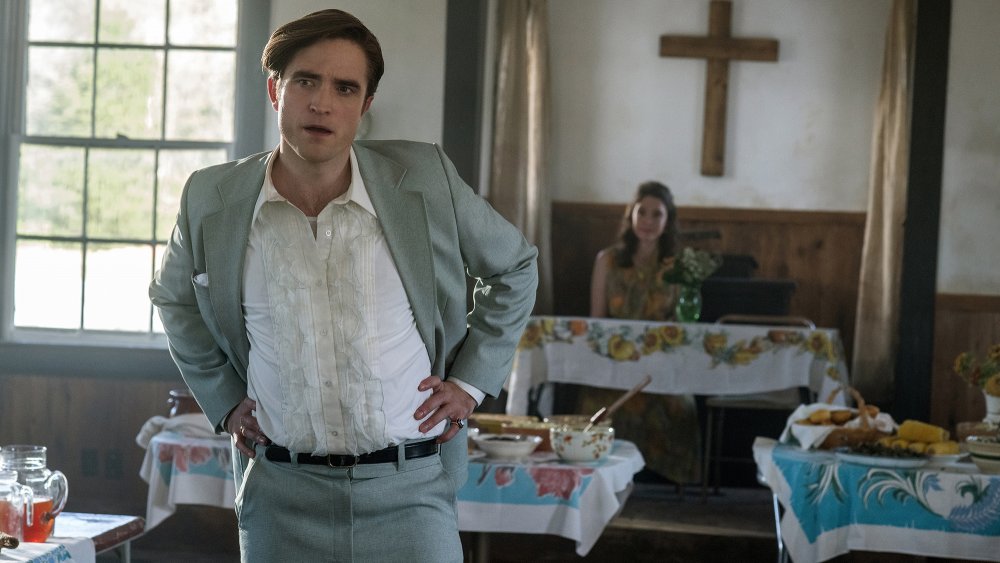 Netflix
Set from 1945 to 1965, The Devil All the Time focuses on a variety of seedy characters — none of which are particularly morally upstanding, or exactly the same as their book counterparts. From the local Reverend Preston Teagardin (Robert Pattinson) to the Sheriff Lee Bodecker (Sebastian Stan), everyone has skeletons in their closet. This makes Arvin Russell's (Tom Holland) goal of protecting those he cares about all the more difficult in rural Ohio. 
Without spoiling anything, the film is violent and uncomfortable to watch at times, yet it's an interesting look into what forms an individual's concept of justice and how they choose to enact it. It also touches on upbringing, mental health, religion, and a slew of other important, real-world topics.
The Devil All the Time is a dark, graphic, emotionally tasking affair that will leave you wondering where the story goes next. The cast is stacked and everyone, especially Holland and Pattinson, put out incredible performances that alone make the film an entertaining watch. As of this writing, it's sitting at a 66 percent Fresh critic score on Rotten Tomatoes, but audiences tell a different story — amounting to a solid 86 percent. 
Should you find yourself with 2 hours and 18 minutes to spare this weekend, The Devil All the Time is worthy of checking out, if you're up for it.