Why Kali From The Third Day Looks So Familiar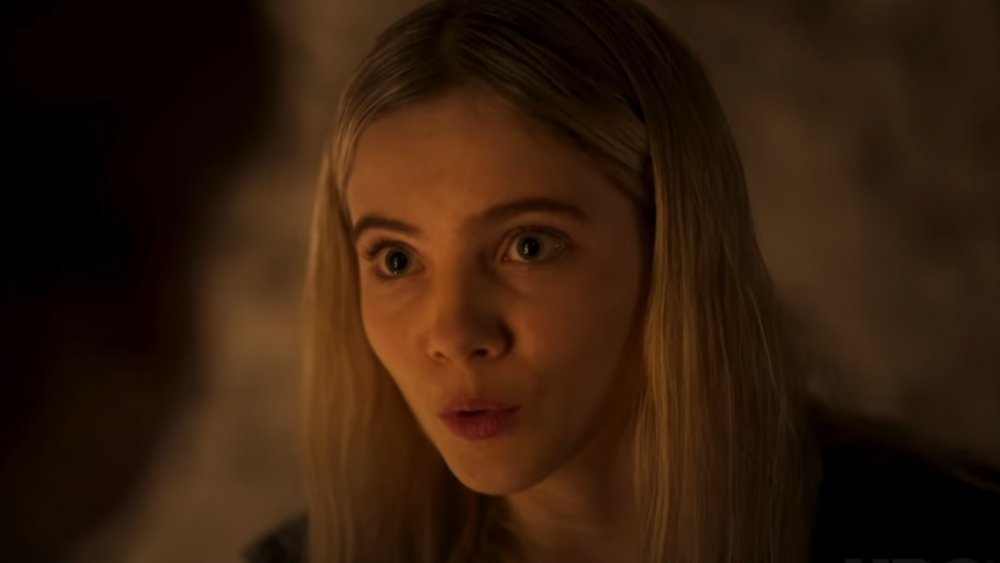 HBO/Sky Atlantic
If you don't wait until October to start your spooky movie and TV viewing habits, then there's a good chance you've already started watching HBO's unnerving new miniseries The Third Day. Set on a remote island off the coast of England, the series scratches the same itch as Midsommar and The Wicker Man (the creepy original, not the one with Nicholas Cage in a bear costume, punching women in the face). The Third Day comes courtesy of playwright and TV writer Dennis Kelly and Felix Barrett, whose company Punchdrunk is responsible for the sensational immersive theater experience Sleep No More.
The show has a unique structure. There are two different narratives that take place during different seasons, each consisting of three episodes. The summer and winter sections also have their own protagonists. Both Sam (Jude Law) and Helen (Naomie Harris) are outsiders to Osea Island, who have come for very different reasons. But while they may drive the story, the inhabitants of the mysterious island are also crucial characters themselves, and hold the key to the twisted secrets behind their bucolic home.
One of the show's many intriguing characters is Kali, played by British actress Freya Allan. While Allan is a relative newcomer to the industry, if you stopped while watching The Third Day and thought that you'd seen her before, don't worry, you're not under the hallucinatory spell of the island. The actress is still at the beginning of her career, but she's already has a few notable roles to her name. Here's why she looks so familiar.
Freya Allan's early TV work includes Into the Badlands and The War of the Worlds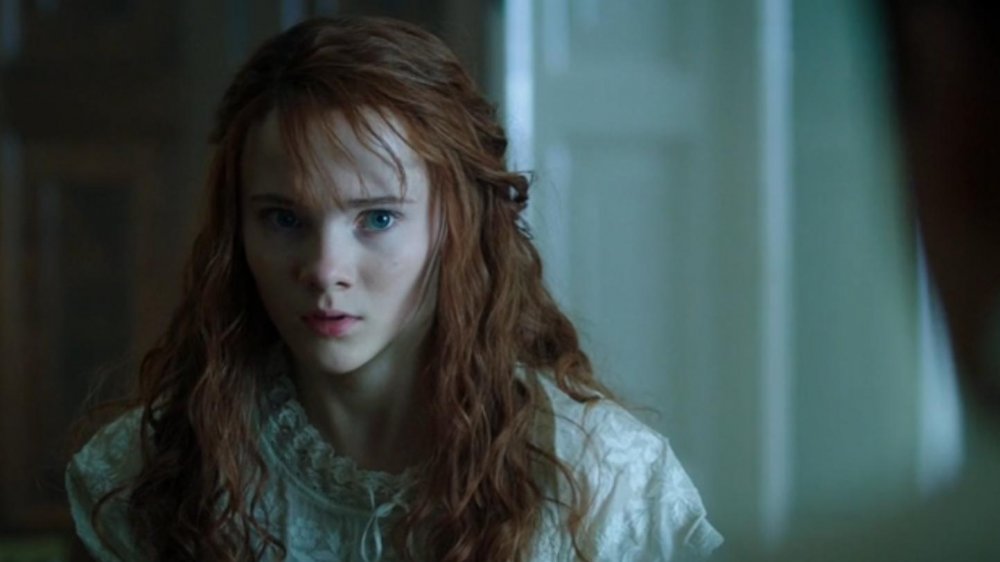 AMC
Allan's first roles were in short films, but she quickly started getting parts on TV, including one on a season 3 episode of AMC's high concept sci-fi action thriller Into the Badlands. The show takes place in the distant future, where society has rebuilt itself after a long-ago apocalyptic event. It's about the struggles of the new ruling class, who fight in bitter wars to claim and maintain their power over land and resources.
One of the most important characters in this world is Minerva, aka The Widow (Emily Beecham). She's a Baron, someone who controls large swathes of land like a feudal lord, but Miverva has a revolutionary spirit to her, which puts her in conflict with others in power. On the season 3 episode "Carry Tiger To Mountain," viewers get a flashback to Minerva's childhood, which provides some crucial context about the current state of her allies and enemies. In this flashback, the young Minerva is played by none other than Allan.
Allan also had a part on another sci-fi thriller series, but this time, set in the past. On the recent BBC adaptation of the classic alien invasion story The War of the Worlds, Allan portrayed Mary, a young servant to the couple at the center of the story. She only appeared on the first episode, but Mary's prying eyes and perked attention as she dusts in the background while the other characters engage in late-Victorian era gossip shows how adept Allan is at creating distinctive characters, even when the roles themselves don't offer much.
The actress' solid work in these small roles paid off very quickly. For her next TV gig, she skipped right from being an intriguing background character to a series lead.
The Witcher provided Freya Allan her big break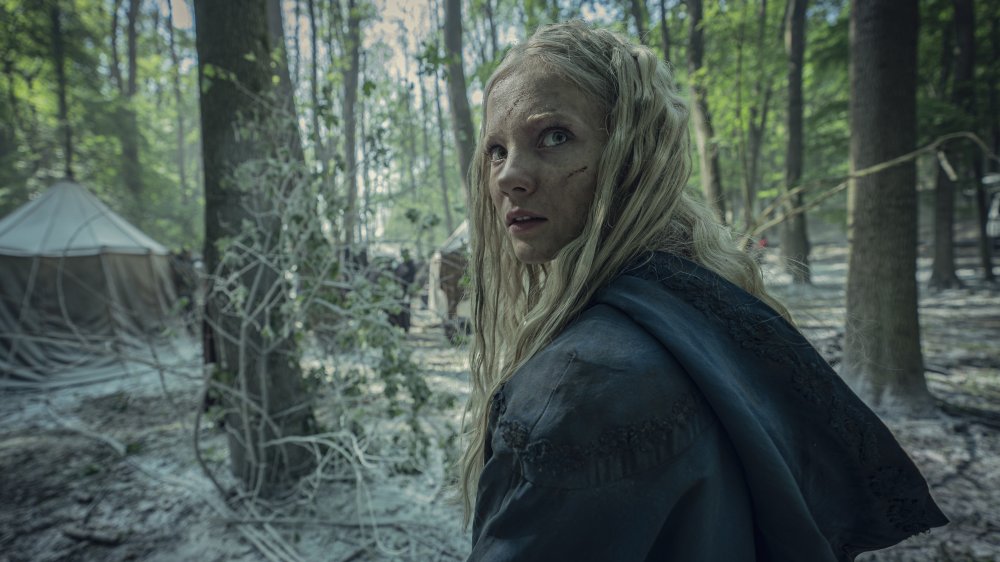 Netflix
After scoring a few TV roles for herself, Allan went out for a one-episode part on Netflix's adaptation of the beloved Polish fantasy books The Witcher. However, as she explained to Collider, her audition resulted in something much more substantial: an offer to audition for Cirilla, aka Ciri, the crown princess of Cintra. Ciri is, of course, one of the main characters on the series, alongside Henry Cavill's Geralt of Rivia and Anya Chalotra's Yennefer of Vengerberg.
"I got the role of Marilka, and then, suddenly, I got a phone call saying that Lauren [Schmidt Hissrich], the showrunner and Alik [Sakharov], the director, were coming to London and they wanted to see me for Ciri," said Allan. "So, I did that audition, and then found that I got that role."
While getting such a huge opportunity so early in one's career is exciting, it also comes with its challenges. Allan told Glamour about how she has been coping with the anxiety of stepping into the spotlight at such an early stage in her career: "Someone said something to me recently about... how excited 14-year-old me would have been that I'm in this show. It's easy to find it very scary and it's ok to feel like that because it is terrifying but remembering 14-year-old me who would have been dying to get this role also helps."
Now that she's made the leap to leading roles, expect to see a lot more of Freya Allan in the future. For the time being, you can check her out on The Third Day on HBO.