Why Bill Murray Didn't Return For Charlie's Angels: Full Throttle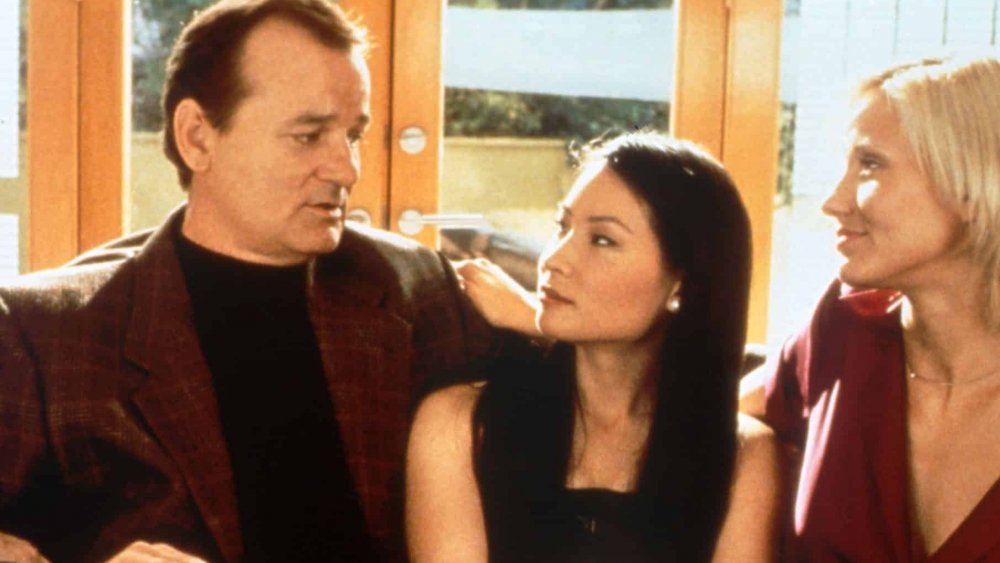 Sony Pictures
From time to time, actors decline to appear in sequels for their films, but when it comes to Charlie's Angels, there's a whole host of reasons as to why star Bill Murray didn't return for a second round.
Murray originally played the role of Bosley, assistant to Angels Dylan (Drew Barrymore), Alex (Lucy Liu), and Natalie (Cameron Diaz), in McG's 2000 take on the classic network television show. Throughout the film, Murray serves as solid comedic relief, aiding the Angels on all sorts of different and dangerous missions in the funniest way possible, so it's understandable that fans were upset and confused when he didn't return for the 2003 sequel Charlie's Angels: Full Throttle. There are, however, a few conflicting stories — and plenty of rumors — about the real reason Murray declined to return.
Bernie Mac ultimately came on board for Full Throttle, playing Murray's adoptive brother who also happened to be a member of the Bosley family, but Murray's exit was actually pretty dramatic, and the entire issue has remained in the public eye for decades. Here's what Bill Murray had to say about his tenure on Charlie's Angels, and the likely reason he didn't return.
Bill Murray may have been a bit of a bully on the set of Charlie's Angels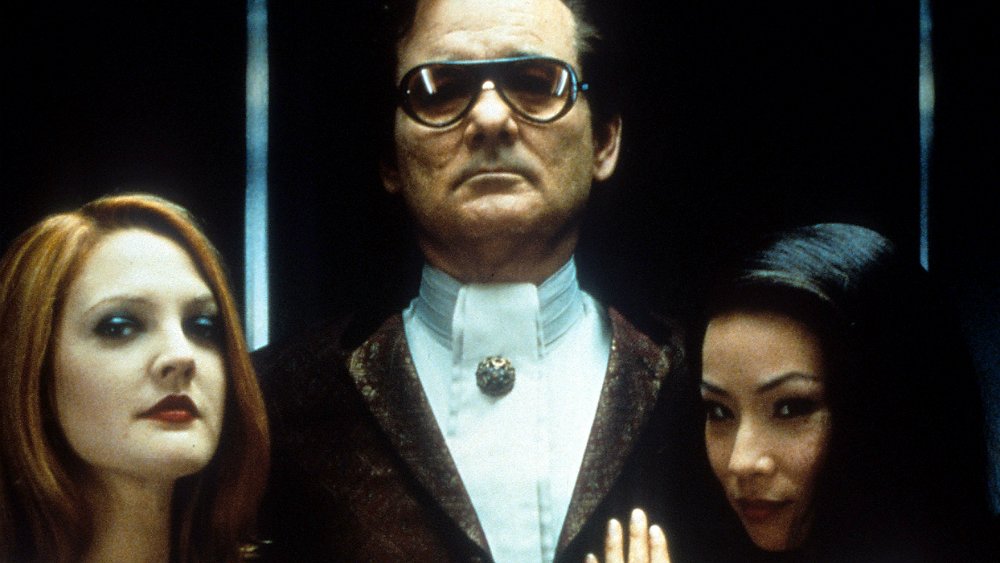 Sony Pictures
Rumors have swirled for years about Murray's allegedly abusive behavior on the set of Charlie's Angels, and ultimately, they portray the comedy legend in a pretty unflattering light.
To start, rumors of a feud between Murray and Liu have persisted for years, and if they're to be believed, Murray himself started trouble by telling Liu she "couldn't act." Liu supposedly retaliated with a physical attack, though in recent years, Murray has denied that there was ever any bad blood between them, and that he did not leave the Charlie's Angels franchise over issues with Liu.
The bigger issue, however, is definitely between Murray and McG, which the actor himself has all but confirmed with incendiary comments he made in 2009 to the Times of London, which were subsequently reported by Entertainment Weekly. When asked about McG's accusation that Murray head-butted the director during filming, Murray flew off the handle, saying, "That's bulls***! That's complete crap!" To make matters worse for himself, Murray doubled down on his McG-related vitriol, continuing, "I don't know why he made that story up. He has a very active imagination ... No! He deserves to die!"
Murray then clarified exactly how he would want McG to perish, saying, "He should be pierced with a lance, not head-butted," and vaguely addressed the Liu rumors as well. When asked about his co-star, the actor declared, "Look, I will dismiss you completely if you are unprofessional and working with me ... When our relationship is professional, and you're not getting that done, forget it," indicating that he feels whatever went down was Liu's fault. With all this in mind, it's no big wonder Murray didn't want to do a sequel.
Charlie's Angels continued on without Murray after all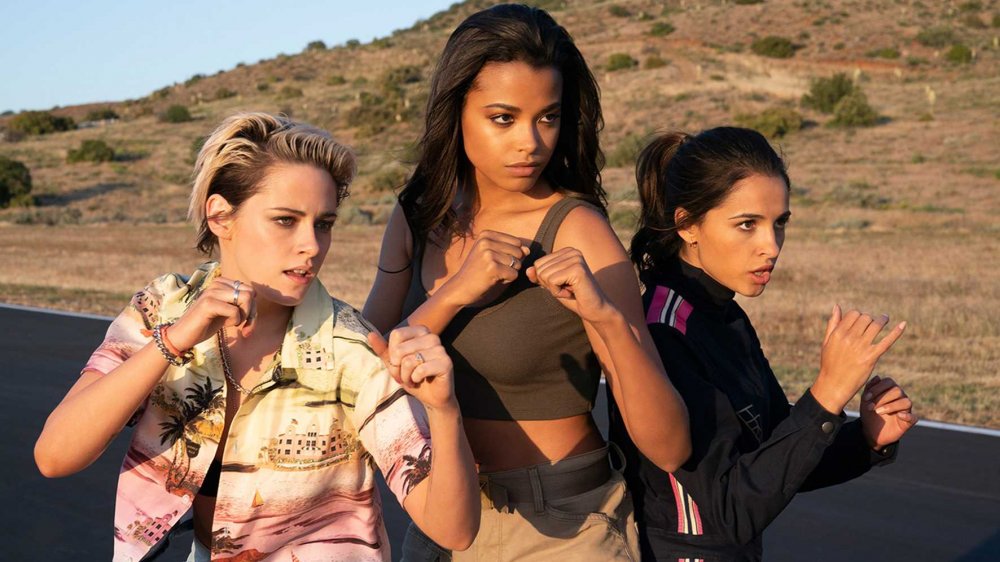 Columbia Pictures
In any case, with Bernie Mac as a replacement, Charlie's Angels continued on with Full Throttle, but after the film received dismal reviews (despite an eventually decent box office performance), it's likely that Murray was somewhat relieved to be off-duty this time around. Charlie's Angels would eventually continue, however, not just without Murray, but without Barrymore, Liu, and Diaz as well.
After a sequel never surfaced for Full Throttle, fans of Charlie's Angels waited years for any news about whether or not the story would be continued, and in 2019, a new version of the franchise took shape. Helmed by actress Elizabeth Banks, who directed the film and appeared as the new Bosley, the 2019 Charlie's Angels reboot cast Kristen Stewart, Naomi Scott, and Ella Balinska as the new Angels for a new generation.
Unfortunately, the film flopped both critically and commercially, leaving the state of the Charlie's Angels franchise in flux, especially as COVID-19 halted essentially all film production mere months after the film's late 2019 release. From here on out, fans will have to wait and see if any more Charlie's Angels films surface, but one thing's for certain: Bill Murray definitely won't be involved.