Why Wesley Snipes Didn't Return For Major League 2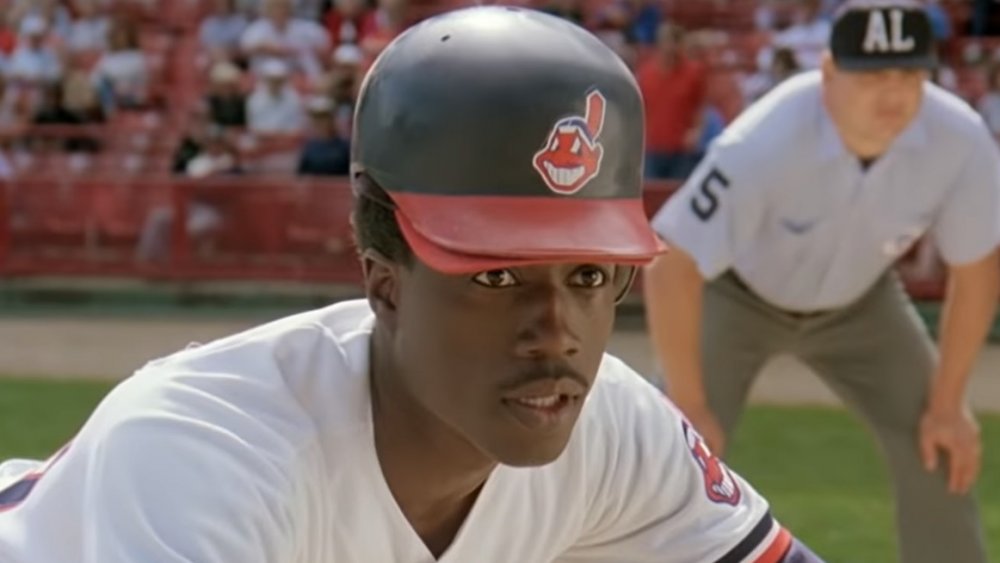 Paramount Pictures
Major League, released in 1989, is one of the best sports comedies of all time, thanks to its obvious and genuine love for the game of baseball and its players, and a cast that could properly be described as absurdly stacked. In the movie, the Cleveland Indians club is inherited by a former Las Vegas showgirl named Rachel Phelps (Margaret Whitton), who hatches a plan to field the worst baseball team in history, tanking the club's attendance so she can move it to Miami. To that end, she stocks her bullpen with washed-up catcher Jake Taylor (Tom Berenger), who can barely throw to second base; aging third baseman Roger Dorn (Corbin Bernsen), who doesn't seem to know he's not a star anymore; power hitter Pedro Cerrano (Dennis Haysbert), an enthusiastic practitioner of voodoo who has a slight issue with curveballs; Ricky "Wild Thing" Vaughn (Charlie Sheen), a blazingly powerful pitcher with zero control; and Willie Mays Hayes (Wesley Snipes), a superb base stealer who can't hit to save his life.
When the club's manager, Lou Brown (James Gammon) becomes wise to the new owner's scheme, he rallies his troops, whipping them into something resembling a respectable baseball team just in time to make an unlikely run at the division title. Of course, there's a big, uplifting ending, with the Indians winning the big game and Taylor winning back his ex (Rene Russo, in her feature film debut). The flick was a critical and commercial success, and in 1994, fans got a somewhat-belated sequel in the form of Major League II, which brought back nearly all of the original cast — except Snipes, whose role was stepped into by the extremely capable Omar Epps. Like most all of Major League's characters, Willie Mays Hayes is fondly remembered to this day — so why didn't Snipes reprise his role?
Wesley Snipes went from Major League to major star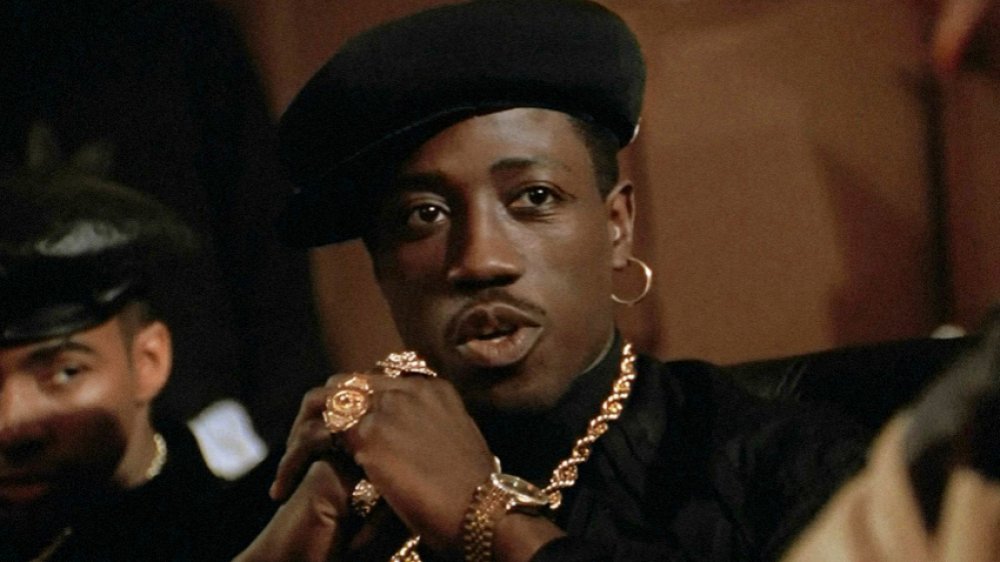 Warner Bros.
One look at the iconic actor's filmography will give us the answer. Before Major League, Snipes had appeared in four features, with only minor roles in each. After Major League, he was on a fast track to mega-stardom. In 1990, he appeared in Mo' Better Blues and King of New York, which afforded him the opportunity to work with legendary directors Spike Lee and Abel Ferrara, respectively. Then, in 1991, came the role that launched his career into the stratosphere: The ruthless drug lord Nino Brown in New Jack City, a smash hit that also introduced the world to Chris Rock and revealed the formidable acting talent of Ice-T. Over the next couple years, Snipes would move into starring roles, racking up hits like White Men Can't Jump, Passenger 57, Rising Sun, and Demolition Man. By the time Major League II began to take shape, Snipes was an in-demand, well-paid, proven box office lead. Apparently, returning to the role that made him a star never even crossed his mind. 
In a retrospective on the first film by Sports Illustrated, Bernsen remembered his only conversation with Snipes about the sequel, and it's not too fond a memory. "I said, 'Hey, man, they're gonna make Major League II!' And he was like, 'You're gonna do that?' And I thought, 'Wow, how quickly they forget.' He'd become Wesley Snipes. That rubbed me the wrong way." That's understandable, but you can't fault Snipes' instincts, since the second film was a near-universally-panned flop, and while Bernsen would return for the even-worse 1998 spin-off Major League: Back to the Minors, Snipes spent that year making Blade, the proto-Marvel movie that made him an even bigger star.