The Real Reason Disney World Didn't Get Harry Potter Land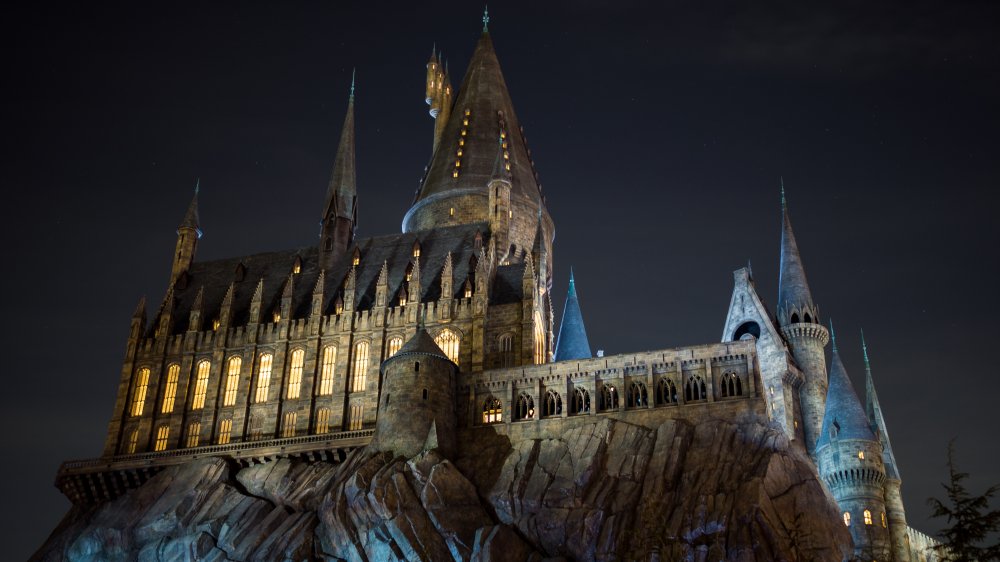 Shutterstock
Those who say "you can't have your cake and eat it too" clearly haven't visited a Disney World snack kiosk. They even have cake in the form of lollipops now; you can have it, and eat it, and probably do another task, as well. This philosophy of plenty extends to the entire Disney World experience. That being said, after exploring the cinematic worlds of Star Wars and Marvel, as well as other Disney Classics, theme-park attendees still have nowhere to hide their horcruxes.
If you step over to Universal Studios, though, you can slip behind a mysterious brick wall and venture into Diagon Alley. After guzzling some butterbeer, an even larger extension of the Wizarding World of Harry Potter is just a train ride away via the Hogwarts Express. The first chunk of the official wizarding experience opened up in 2010 at Universal Studios Orlando, followed by an expansion into sister parks in 2014. This marked a serious sea change in the theme park market; Disney might have remained the bigger brand in parks, but for once Universal Studios actually had the hotter product. Attendance at Disney World dipped in the years following the debut of the Wizarding World of Harry Potter, with Universal seeing a steady reciprocal rise in attendance — nearly 10% in the first year after the Harry Potter-themed attraction opened its magical doors. How could the House of Mouse miss out on such an obvious cash cow? 
Turns out that Disney originally had the plans for Harry Potter at their park all laid out. Author J.K. Rowling even signed a letter of intent! So why can't we grab a quick butterbeer after a ride on Space Mountain? It didn't happen for a couple reasons.
Disney's plans were too small-scale for J.K. Rowling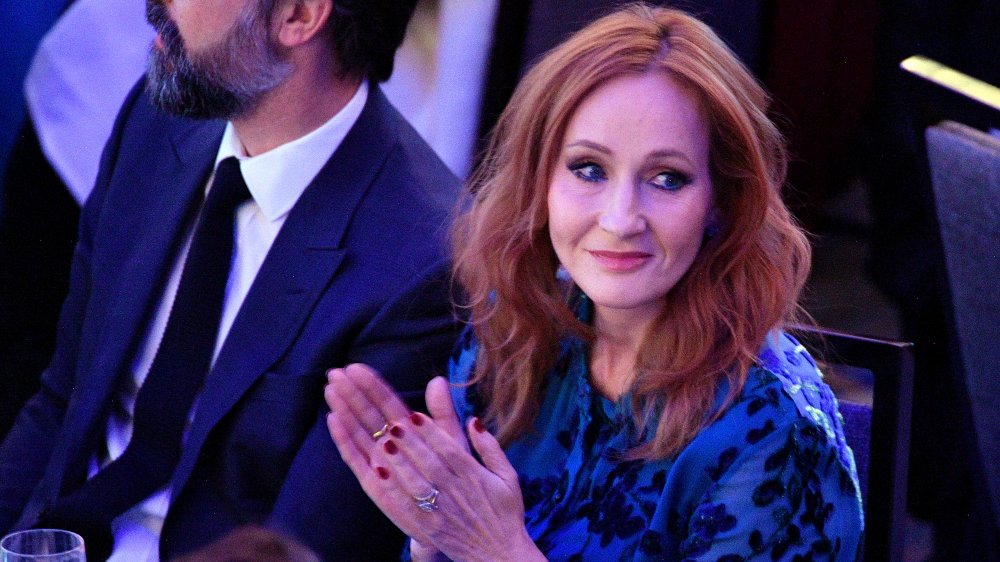 Dia Dipasupil/Getty Images
According to renowned Disney historian Jim Hill in a 2018 episode of his podcast, "There were two attractions. Basically it was going to be Buzz Lightyear. You were going to be in an Omnimover attraction with a wand instead of a gun, and you were moving through basically a Dark Arts teaching class. The other aspect was going to be a Care of Magical Creatures Petting Zoo." There were also plans for a Leaky Cauldron quick-food station, but that still leaves us thinking: That's it?
These plans sound extremely minimal for a world so vast. Disney planned to only dedicate a small chunk of Fantasyland to Harry Potter. Instead of its own attraction, it would be a mini-land featured inside of Fantasyland. Disney also insisted that products such as Coca-Cola be available in the Wizarding World. Rowling didn't like the sound of any of this — not one bit. She wanted a world that remained true to its essence — one that provided fans with a totally immersive experience. The entire deal with Disney fell apart, supposedly because Rowling was unhappy with her level of involvement and felt unnecessarily marginalized (via Vulture).
In hindsight, Disney may have disliked not having complete freedom to do what it wanted with a plum piece of intellectual property. Not having full control is something that the company isn't used to, and so Disney officially pulled out of the deal with Rowling. This falling out accrued to Universal's obvious benefit.
Universal's Harry Potter success may have inspired the scope of Star Wars Galaxy's Edge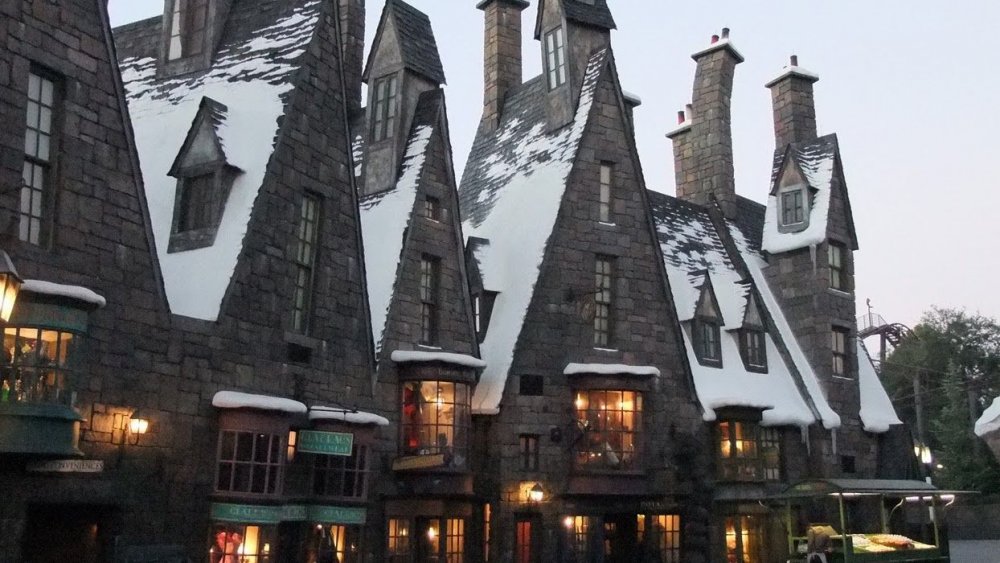 Warner Bros.
Since Universal Studios opened The Wizarding World of Harry Potter and started eating Disney's lunch, Disney has been feverishly acquiring new intellectual property and revamping their theme parks. In 2017, a new Avatar-themed section was opened in their Animal Kingdom section. Even now, the world of Pandora features many elements from future films that we have yet to see. Disney has also been blessed with Star Wars Galaxy's Edge, the first immersive Star Wars experience of its kind. There is no doubt, though, that Disney likely would not have sunk so much into these worlds without the Harry Potter threat across town.
A trip to Universal Studios to visit the world of Harry Potter has become an essential part of any Orlando theme park journey. The park elevated its standards and forced its competitor to do the same. Those of us who have drank our weight in butterbeer know exactly why. Cheers!