The Deleted Karate Kid Scene We Could Still See In Cobra Kai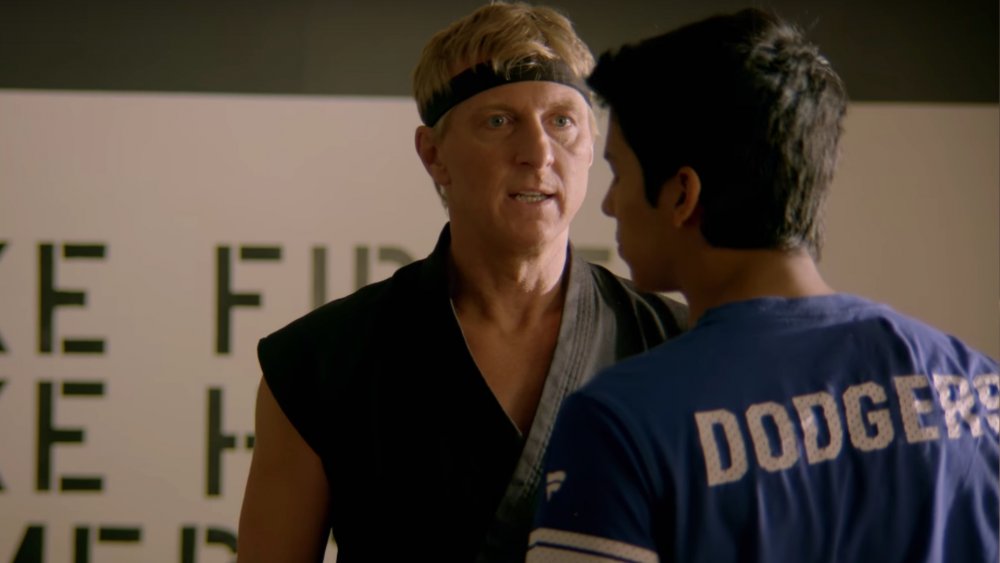 Netflix
Taking TV shows and movies from the '80s and '90s and reviving them is a common practice nowadays. While some of these projects could certainly be considered cash grabs, there's something very special about the latest viral hit, Cobra Kai. The series originally debuted on YouTube Red in 2018. It picks up 34 years after the events of The Karate Kid with Johnny Lawrence (William Zabka) still haunted by his defeat at the hands of Daniel LaRusso (Ralph Macchio). Lawrence really hasn't gone anywhere in life since that fateful All Valley tournament, and now, he's ready to reopen the Cobra Kai dojo to train a new generation of karate enthusiasts.
The show recently switched platforms to Netflix, bringing all of its sundry pleasures to a much wider subscriber base. It's clear, even just from the first couple of episodes, that the series draws heavily on the original film. While there are plenty of callbacks — including some well-placed flashbacks that show the original film from a new perspective — we got to wondering whether other scenes that didn't make the cut could pop up on the already ordered third season. According to Zabka himself, there's a chance that's precisely what could happen. 
Zabka teases a deleted scene from The Karate Kid could appear in Cobra Kai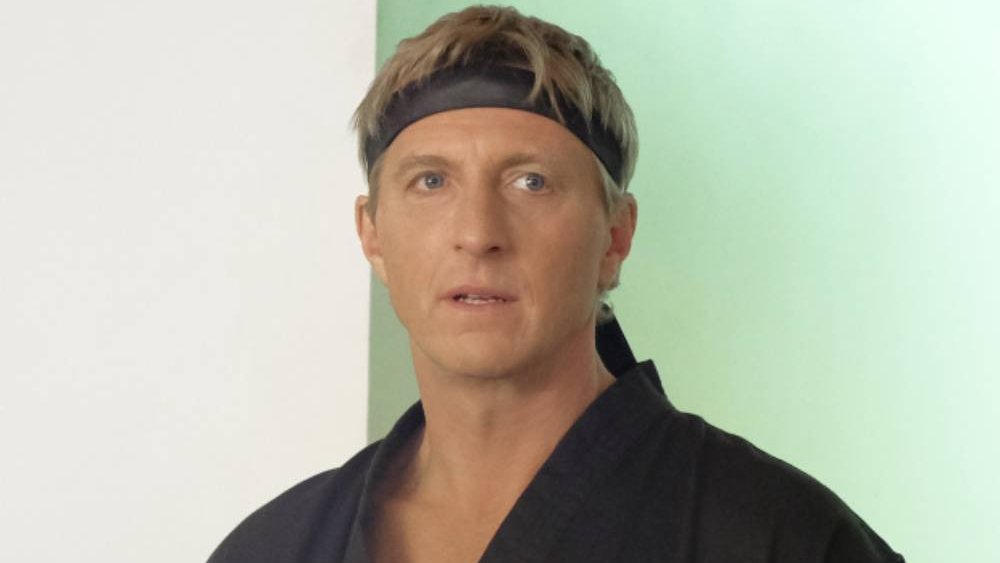 Netflix
In an interview with Collider, William Zabka spoke about the scene he auditioned with to land the part of Johnny Lawrence, and — oddly enough — the scene in question ultimately didn't make it into the final cut of the film. 
Zabka said the scene involved him walking up to Daniel LaRusso at school and handing him a death certificate. Lawrence says, "You gotta get your mommy to sign it if you want to be in a tournament with the big boys." After being told the tournament is supposed to be no contact, Lawrence responds, "Yeah, well, accidents happen." The scene escalates until Lawrence grabs LaRusso and tells him to watch his mouth. 
Zabka says they actually filmed the scene to appear in the movie, but it ended up on the cutting room floor. Since it was filmed, and presumably still exists somewhere on a moldering reel of celluloid, Zabka suggests it could pop up again at some point in a flashback. It would certainly be a nice treat for fans to see a deleted Karate Kid scene, and thanks to Netflix, that may in the offing.
Seasons 1 and 2 of Cobra Kai are now available to watch on Netflix, and a teaser trailer suggests season 3 won't be too far behind with a projected release date sometime in 2021.