Lovecraft Country Season 2 - What We Know So Far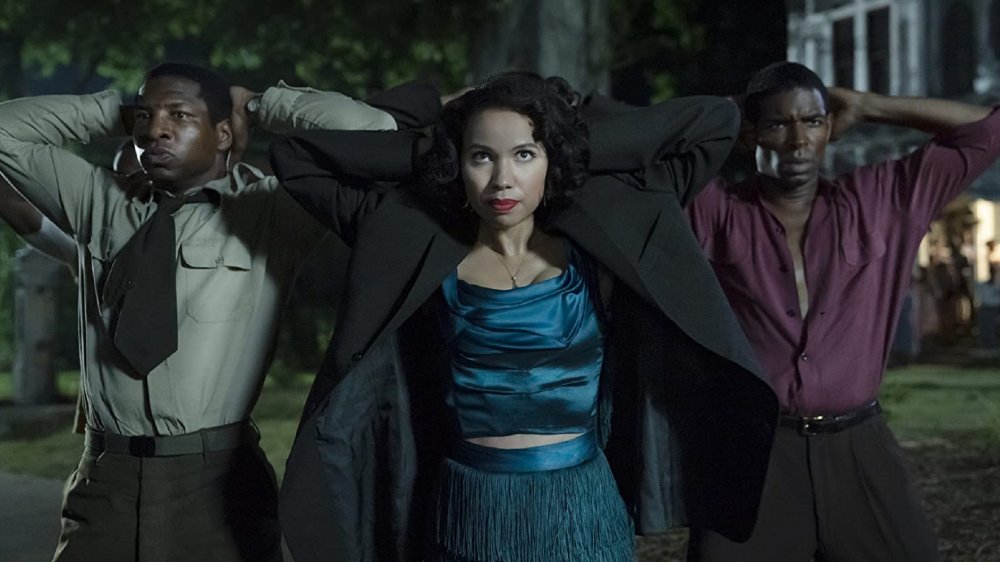 HBO
Contains spoilers for Lovecraft Country season 1
HBO's Lovecraft Country impressively tackles some of humanity's biggest real and imaginary terrors, by pairing Jim Crow-era bigotry with eldritch supernatural horror. The show centers on war veteran Atticus Freeman (Jonathan Majors), his family, and his friend Letitia "Leti" Lewis (Jurnee Smollett). On their road trip to find Atticus' father Montrose (Michael K. Williams), they face a vast array of human and paranormal threats, thrusting them into a struggle for survival. Though the show routinely features magic, cults, ghosts and H.P. Lovecraft-inspired monstrous creatures, the very first episode also makes it clear that the most frightening threat the protagonists have to face is the ruthless, institutional and often deadly racism of America in the fifties.
As befits a show where both Jordan Peele (Get Out, Us) and J.J. Abrams (Lost, Westworld) serve as executive producers, Lovecraft Country deftly captures an air of mystery and terror, while tackling the era's bigotry head-on. The end result is so enticing that, even though the first season is still going strong, fans are already waiting for the next season with bated breath. Here's what we know about the release date, cast and plot of Lovecraft Country season two, so far. 
What's the release date of Lovecraft Country season 2?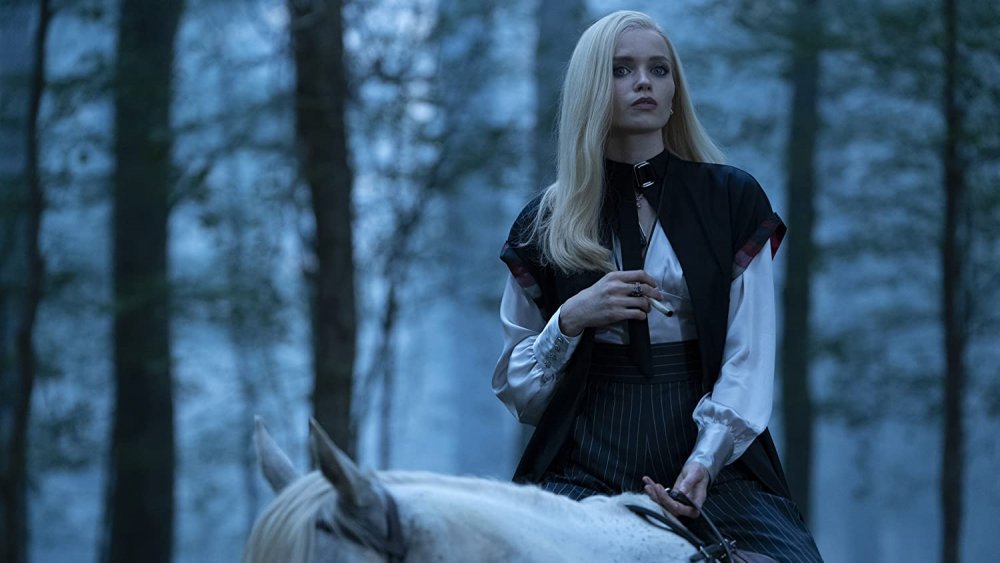 HBO
Lovecraft Country dropped on HBO on August 16, 2020, and the show's final episode, "Full Circle," isn't set to be released until October 18. As such, we don't yet know if the show's intended to be a self-sustaining one-season wonder with a natural conclusion, or if it's going to set up a second season. Of course, being a limited series wouldn't necessarily mean that the show can't be renewed. After all, the Hollywood Reporter notes that HBO renewed the popular period drama Perry Mason shortly after its finale, despite originally billing it as a miniseries.
Judging by the numbers, it's fairly likely that HBO will at the very least consider giving the show another season. Per the Hollywood Reporter, the show debuted to ratings that were comparable to critical darling Watchmen, and it was one of the network's best recent digital premieres. This should mean that the show'll end up with an average audience of at least seven million viewers per episode across platforms, which in turn should be more than enough to keep Lovecraft Country in the renewal conversation. Assuming that HBO will follow the Perry Mason route and renew the show after its season finale in October — and, given the show's high concept and production values — you can probably expect Lovecraft Country season two to drop sometime in 2022.
Who's in the cast of Lovecraft Country season 2?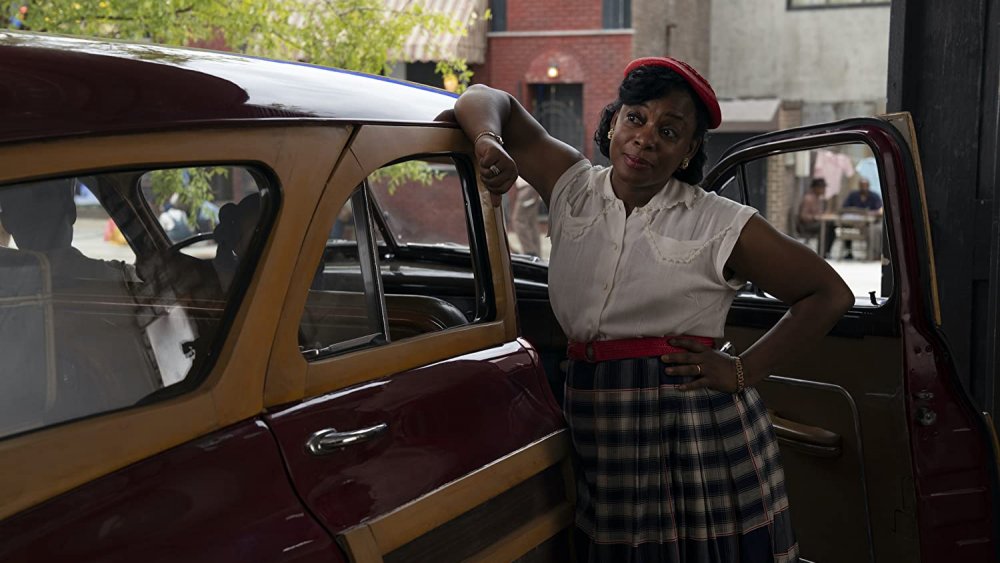 HBO
The thing about a show like Lovecraft Country is that people die a lot. As such, it remains to be seen which of the show's characters will survive all the way through the first season, and indeed, what will be left of them. What's more, the supernatural elements of the show mean that death seems to be a pretty vague concept. In fact, Leti (Jurnee Smollett) has already been killed and resurrected once. That being said, assuming they'll survive the events of season one, pretty much every main character is liable to return for season two. Smollett's Leti and Jonathan Majors' Atticus are likely quite high on the list of potential returns, as are Auanjanue Ellis as Atticus' astronomically inclined aunt, Hippolyta Freeman, and Michael K. Williams as Atticus' mysterious father, Montrose. Abbey Lee's ominous Christina Braithwhite might also return to antagonize the gang. 
Less likely to return for season two, though, are Courtney B. Vance, whose George Freeman is (at least currently) dead and buried, and Monique Candelaria, whose Yahima was quite definitively killed by Montrose in episode four. Then again, the character was already basically a mummified corpse returned to life, so who knows?
What's the plot of Lovecraft Country season 2?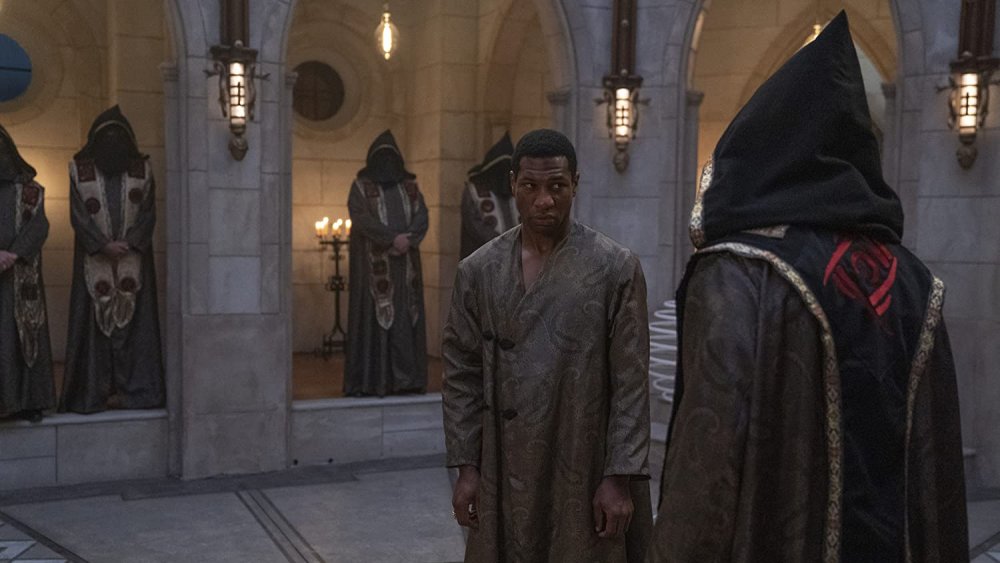 HBO
Lovecraft Country is based on Matt Ruff's 2016 dark fantasy horror novel of the same name. The book consists of eight interconnected chapters, all of which bring their own terrifying angle on horror and bigotry. It remains to be seen whether the show intends to cover all of the book's plotlines during its first ten episodes, or if it plans to stretch things out into the second season. Regardless of which approach the series is taking, viewers are still in for a number of chilling horror movie tropes, from murderous dolls to mysterious potions, to eldrich monsters and the surprising secret behind Christina Braithwhite's apparent un-killability. Based on the first four episodes, the show is spreading at least some of its chapters over multiple episodes, so it might keep some of the source material in reserve for upcoming seasons. 
Then again, Lovecraft County's framework provides ample opportunities to spread the story beyond Ruff's novel, and build its terrifying world even further. Regardless of the path Lovecraft Country chooses for its hopefully upcoming sophomore season, you can be sure that it's going to be an impressive, terrifying ride.