What The Last 12 Months Of River Phoenix's Life Were Like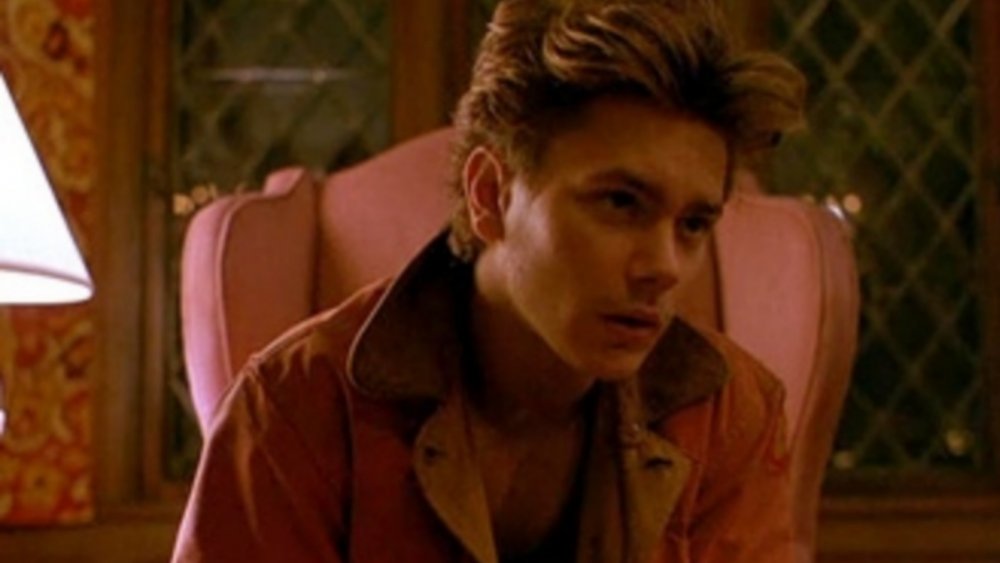 New Line Cinema
All too often, in Hollywood, the best and brightest of a generation pass away before their time. Names like John Candy and, recently, Chadwick Boseman, left friends, family, and fans in a state of shock and sadness when they abruptly departed this mortal plane. Such was the case when the life of the River Phoenix — once one of film's rising stars — was cut far too short.
A member of the talented Phoenix family, River's acting career kicked off when he was only 10 years old, and he later rose to prominence during the mid-1980s. His first major role was in Rob Reiner's adaptation of Stand By Me, and it remains his most widely-remembered part to date. He didn't stop there, however, going on to receive critical acclaim for his performances in Running On Empty and My Own Private Idaho.
Tragically, River Phoenix died on October 31, 1993, after a night of heavy drug use in West Hollywood's The Viper Room nightclub. He was only 23 years old at the time and left behind an indelible legacy that endures to this day. Before he left this world, he had a handful of projects coming down the pipeline both professionally and personally. Here's what the final year of River Phoenix's life entailed.
River Phoenix filmed his final few movies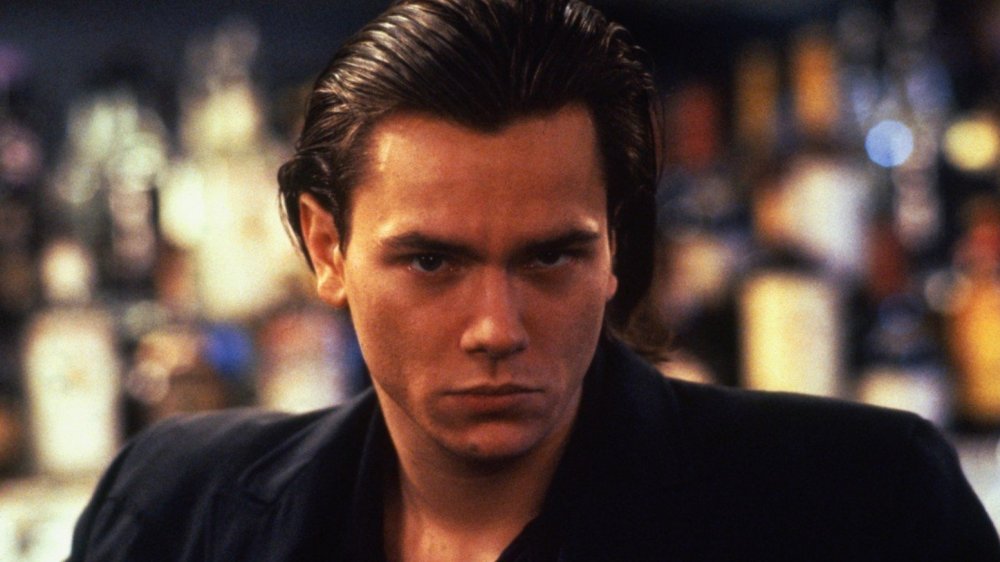 Paramount
River Phoenix was always committed to his craft, and even in his last days, he kept himself busy with various film projects. He took on a small role in Gus Van Sant's Even Cowgirls Get the Blues alongside his sister Rain, and then starred in Peter Bogdanovich's comedy-drama The Thing Called Love. The latter turned out to be Phoenix's final completed performance in a major motion picture, and Van Sant posthumously dedicated his film to the late actor.
Phoenix did have one last film in the works in George Sluizer's Dark Blood, but the bulk of his scenes were never shot. As a result, the finished portions of the movie were abandoned and sat dormant for the better part of almost two decades. Finally, in the fall of 2012, it was finished and screened, garnering a relatively positive reception from critics. Its completion wrapped up Sluizer's tenure as a director and brought Phoenix's filmography a proper bookend.
River Phoenix continued to pursue music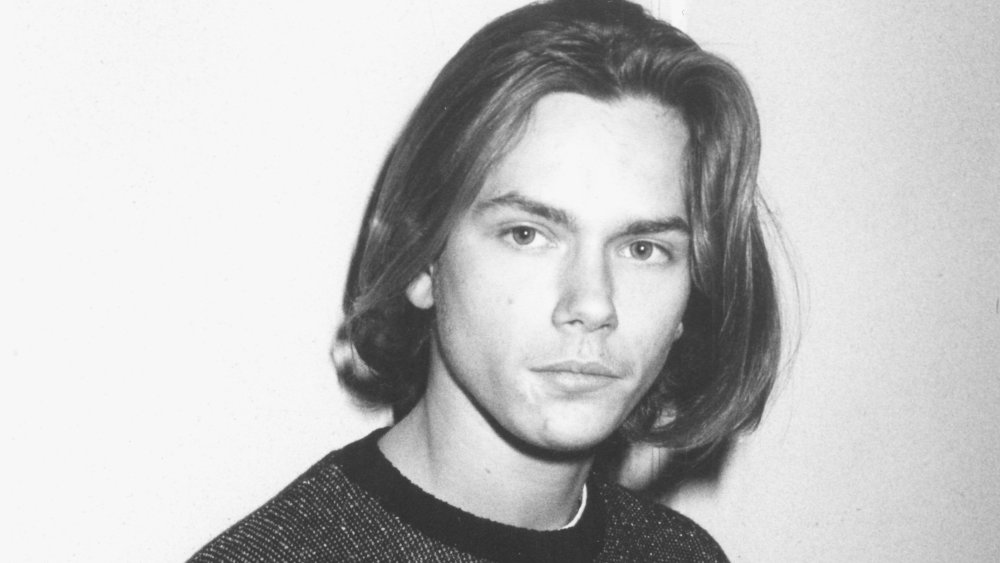 Kevin Winter/Getty Images
River Phoenix is best known for his acting work, but he was an equally gifted musician, and he chose to follow his passion throughout the late '80s and early '90s. In April of 1987, he formed the group Aleka's Attic with fellow musician Josh Greenbaum, producing a handful of singles together but never putting out a full-on studio album. The group dissolved by 1992, although Phoenix wasn't quick to give up on his musical dream and spent time as a solo act.
During the 1993 filming of The Thing Called Love, he wrote the track "Lone Star State of Mind", performing it in said movie. Subsequently, he didn't release any albums or go on tour, instead opting to keep his work to himself or collaborate with other artists. He helped John Frusciante of the Red Hot Chili Peppers write and record songs like "Height Down" and "Well I've Been" for his 1997 solo album Smile from the Streets You Hold.
River Phoenix formed a relationship with Samantha Mathis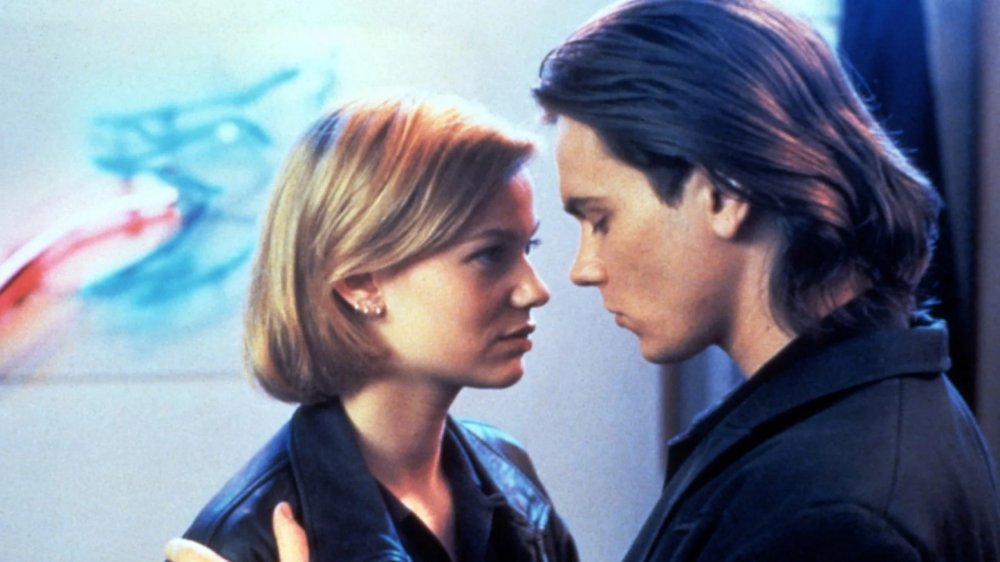 Paramount
Even though River Phoenix was enveloped in his creative outlets, he didn't shy away from his social life, and by extension, his love life. His relationship with fellow up-and-coming actor Samantha Mathis began shortly before his passing, but she recalls their bond was a matter of fate. The two first met in Los Angeles in 1989 when Phoenix bummed a cigarette off of her, starting something greater for both of them.
Phoenix and Mathis wouldn't reunite until they worked together on The Thing Called Love, during which time their relationship really blossomed. 25 years after that night at The Viper Room, she opened up about her former partner to The Guardian, detailing how they frequently, "Hung out with his siblings and got to be kids," enjoying one another's company. She best remembers Phoenix as, "sensitive and obsessive," explaining tha, "he felt things on his heart very deeply."
Addiction led to River Phoenix's demise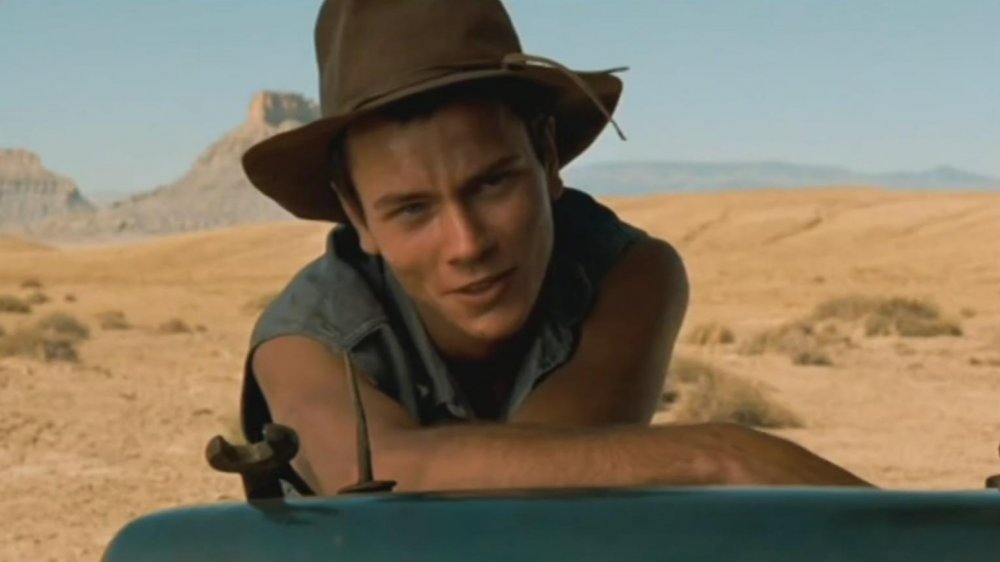 Sluizer Films
Though Phoenix was known for living a mostly clean lifestyle, even being dubbed the "vegan James Dean" for his eating habits, that image began to slip in the waning days of his life. He'd always been something of a drinker, but it only worsened as he started to experiment with various drugs in the early '90s. The most prevalent, and the ones that contributed directly to his death, were cocaine and heroin. Had it not been for the popularity of these hard drugs back then, Phoenix would likely still be around today.
The story of River Phoenix is truly devastating, especially considering all of the good he did in his time on Earth. He took part in classic pieces of cinema, produced music of his design, devoted himself to environmental activism, and touched the lives of so many people across the globe. His final 12 months alive serve as a cautionary tale, but they shouldn't define the incredibly gifted artist and human being River Phoenix was.