The Important Yellowstone Character That Fans Want To See More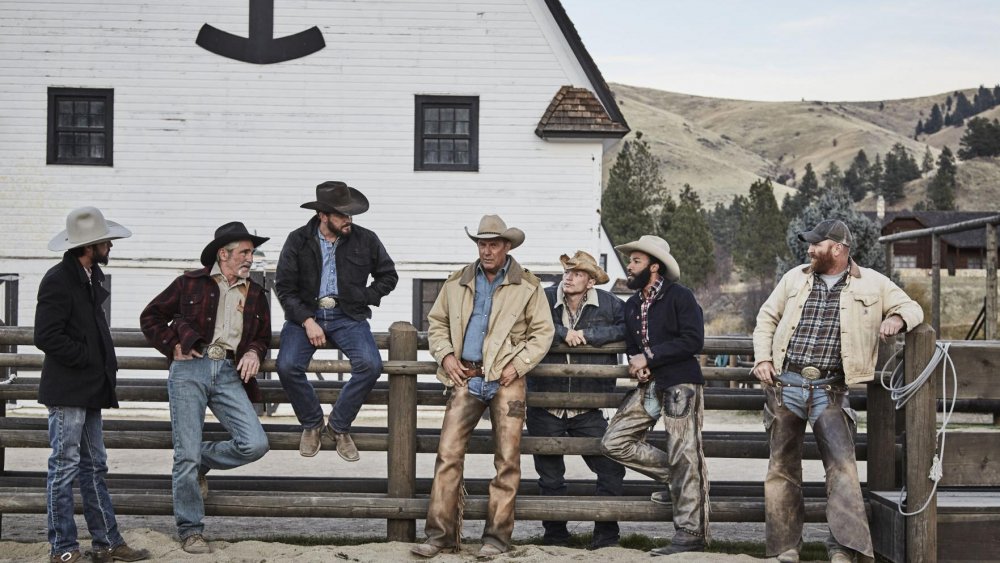 Paramount Network
Paramount Network's Yellowstone is about many things — gentrification in the American West, the morality of land ownership, the allure and folly of rugged individualism — but at its heart, the show is about the Dutton family. The narrative of the series always comes back to the first family of the Yellowstone Ranch. Even when viewers spend time with other characters, their motivations and conflicts usually involve an individual Dutton or the family as a whole. In fact, a significant portion of the conflicts on the show are the Duttons fighting with one another.
While John (Kevin Costner), Beth (Kelly Reilly), Kayce (Luke Grimes), and Jamie (Wes Bentley) are the main family members we follow throughout the series, there's one other Dutton who's just as significant. The family matriarch, Evelyn Dutton (Gretchen Mol), may be long dead, but her presence lingers on Yellowstone Ranch. Through flashbacks and references, viewers have gotten an idea of just how critical Evelyn's influence is to the events of the present.
Despite her importance to the narrative, the show has only offered a few firsthand glimpses of Evelyn. After the third season of Yellowstone, which was full of revelations about the family's often dark past, fans took to Reddit to call for an increase in screen time for the long-lost Dutton.
Why fans of Yellowstone want to see more of Evelyn Dutton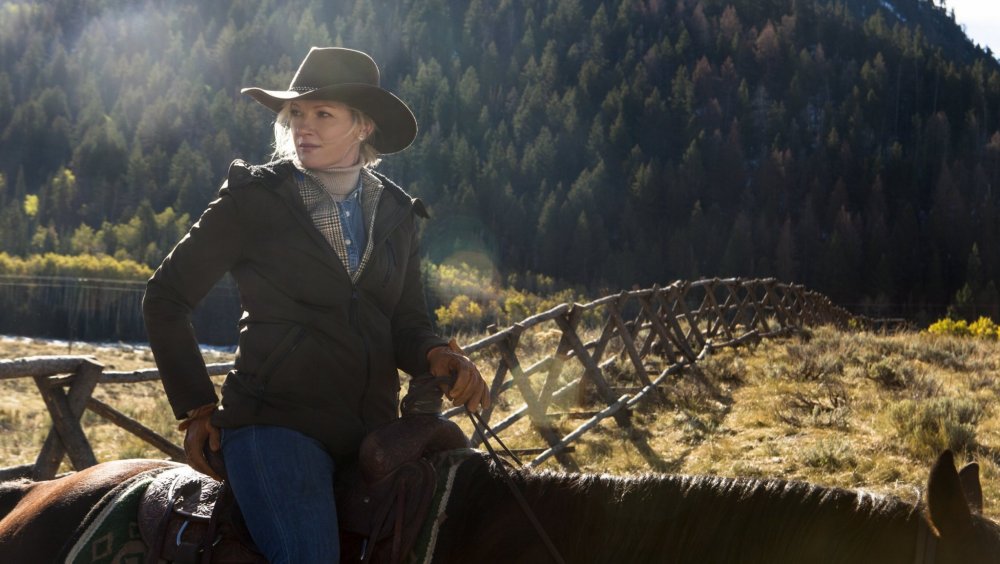 Paramount Network
Reddit user u/fenbaldwin started a thread to draw attention to a quote from Yellowstone creator Taylor Sheridan regarding Evelyn Dutton's role in the family. While speaking with Deadline back in August 2019, Sheridan said, "What you're watching is the slow death of a family. As the family's true leader, John Dutton's wife died prematurely. [...] And like a feudal kingdom in the Middle Ages, they're warring with each other until a greater threat shows up. Then they band together to fight that threat and then they go to war with each other again."
Several other Reddit users chimed in to support Sheridan's claim with some evidence from the show. Redditor u/lwhities pointed out, "Like when Beth was talking to Monica after the shoplifting incident. Beth said her mother was the center — the spine of the family and that when she died, she took the best of John with her."
Similarly, user u/RipsLittleCoors noted, "Jimmy said his grandma dying killed the family and [John] was lucky that he managed to avoid that fate. [John] said he didn't; it was just taking his family longer to die. Real sad scene."
The importance of Evelyn wasn't lost on user u/MontanaJoev, who came right out and requested that Yellowstone give viewers more time with her: "She should actually be a bigger character, even in death. It's why we need to know more about her."
Fans clearly want to spend more time with Evelyn in order to get a better understanding of the Dutton family as a whole. And considering where the show looks like it might go with season 4, it seems especially vital to have a clearer link to the past.
More Evelyn Dutton flashbacks could help illuminate the family's tumultuous past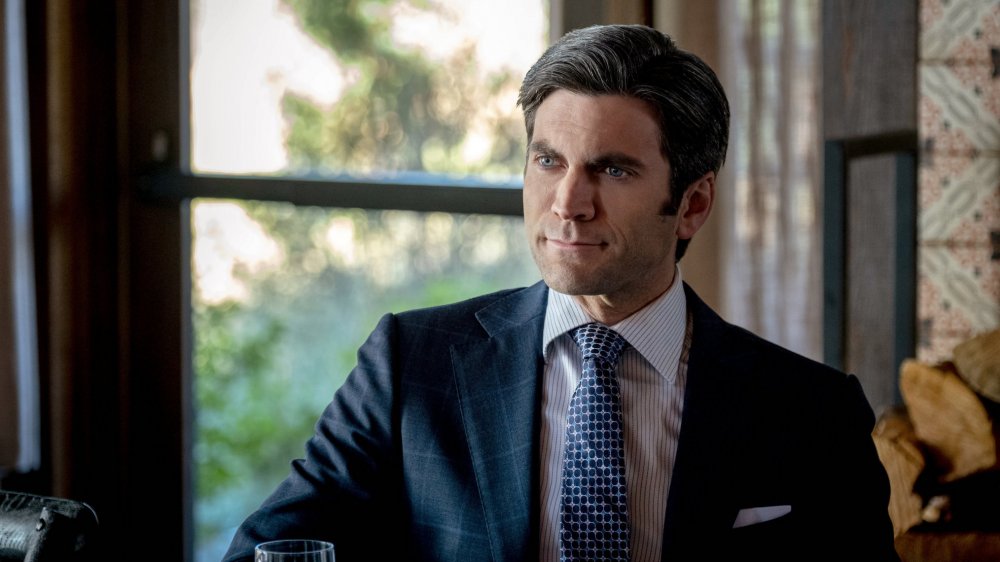 Paramount Network
Sheridan provided his assessment of the Dutton family following the season 2 finale, and in hindsight, it foretold where the show ended up heading on season 3. During the season, viewers learned several shocking new pieces of information about Jamie Dutton's past that look like they're going to have a huge impact on the future of the family. (Warning: spoilers ahead!)
First, the show finally pulled the veil back on one of its longest-running mysteries: why Beth appears to hate her brother Jamie so much. In a flashback sequence, it's revealed that when they were teenagers, Beth turned to Jamie for help after she got pregnant. He ended up taking her to an abortion clinic that had a mandatory policy of sterilizing patients after the procedure, and encouraged her to go through with it without telling her about the repercussions.
The other huge Jamie twist that came to light on season 3 is that he was adopted by John and Evelyn. Of course, this isn't a scandal in and of itself, but the news has a big effect on Jamie. On the season finale, he meets with his biological father, who encourages him to go against his adoptive family. It's advice that Jamie appears to take to heart.
Whether or not Jamie will wage all-out war against his family remains to be seen, but there's a good possibility that we're in for a major Dutton-versus-Dutton showdown on Yellowstone season 4. Considering how much the family's past has come to bear on their present, it should seem like a no-brainer to shine more of a light on the most important member of the family: Evelyn.