The New Mutants Cast Member Who's Most Like Their Character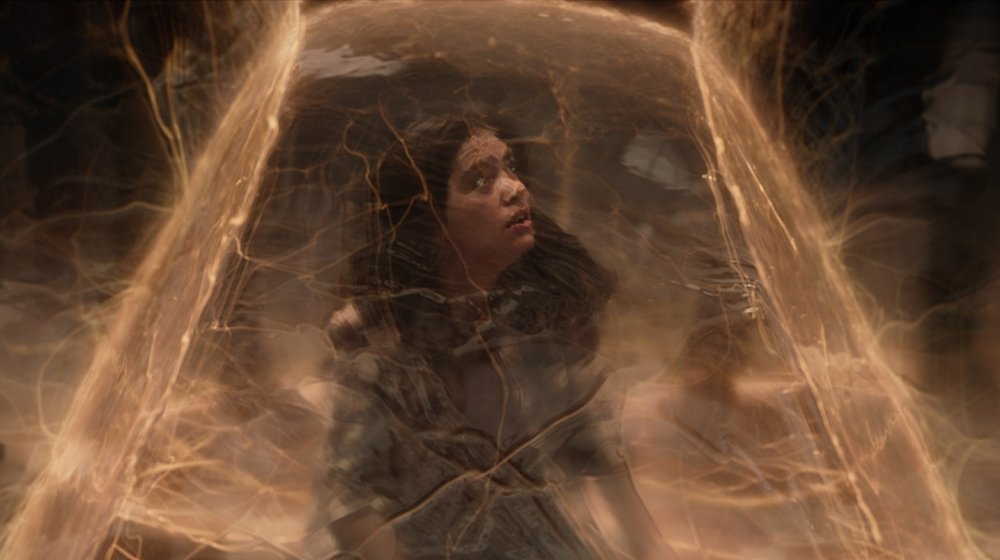 Disney/20th Century Studios
In director Josh Boone's The New Mutants, the superhero and horror genres intertwine to tell the tale of five mutant teenagers trapped in a mental hospital. There's Illyana Rasputin, aka Magik (Anya Taylor-Joy), a Russian teen sorceress who's also the younger sister of the X-Men team member Colossus; Roberto "Bobby" da Costa, aka Sunspot (Henry Zaga), a Brazilian mutant who's able to toy with solar energy; Samuel "Sam" Guthrie, aka Cannonball (Charlie Heaton), who lives up to his moniker thanks to his self-catapulting power; and Rahne Sinclair, aka Wolfsbane (Maisie Williams), a young Scottish woman who can transform into a wolf. Then, there's Danielle "Dani" Moonstar (Blu Hunt), a Native American mutant with the unique ability to conjure physical manifestations of people's greatest fears. In the Marvel comics, she's been known as both Psyche and Mirage — names that match her powers quite perfectly. 
Of course, none of the actors who portray the five teens at the center of The New Mutants share similarities with their characters in regards to superhuman abilities, but there is one star who's a lot like their character in other ways: Dani actress Blu Hunt. Having some time between wrapping production on The New Mutants and waiting for the film to be released (it was unfortunately delayed four times) gave Hunt time to contemplate the similarities between herself and her character.
At a press conference with the director and cast, which Looper attended, Hunt explained, "I think it's weird because I did realize a lot of things about my character after filming, like how close I was to her just as a person. I didn't think about that while filming."
Blu Hunt is a lot like Dani Moonstar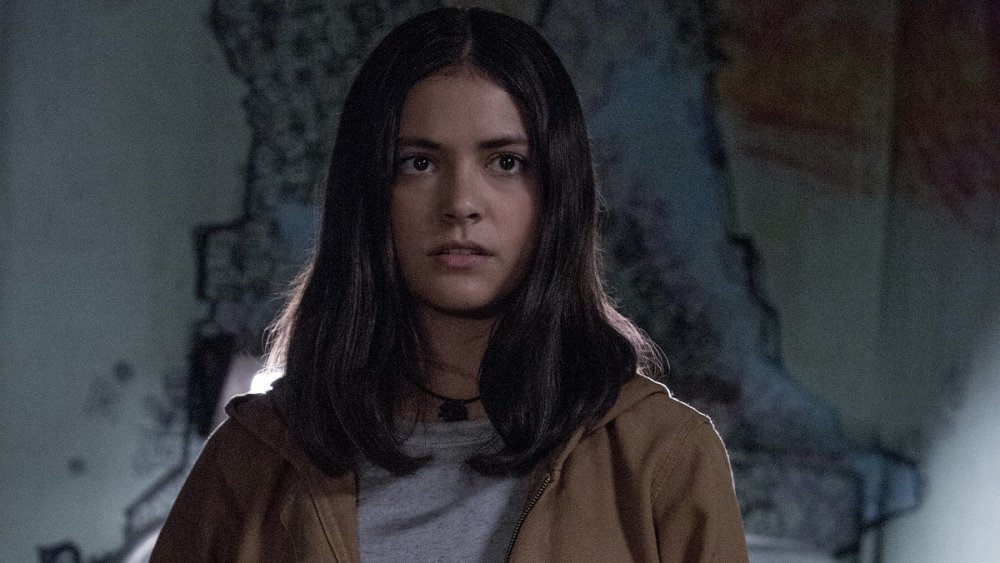 Disney/20th Century Studios
Time often brings about clarity, especially after a big project, when one can look at the past from a different perspective. This was certainly the case for Hunt. 
"When I was able to look back at it and think about Dani, it suddenly came to me how Dani and I are the same person," she said. "It was very strange for me to play someone that was so much like me."
Hunt then shared that she thinks Dani's life would parallel her own personal growth if she was to revisit the character in the future. 
"Since we made the movie, I've definitely grown as an actor and a person, and if I would play Dani three years later, I think it would be interesting. I feel like she would still be just like me and would have come into her body for the first time," the actress said. "She's a very uncomfortable teenager and I was probably uncomfortable then, too, but now I'm not at all and I think she wouldn't be either. She'd have her new friends, new relationship, and had overcome a lot of things. She is really close to my heart, and I think it would be fun to play her again as an adult.
What else does Hunt see when she ponders on Dani's future? She shared with a laugh, "Maybe her powers wouldn't be all negative and bad; maybe she could make some dreams come true and not just nightmares."
The New Mutants cast members thought deeply about their respective characters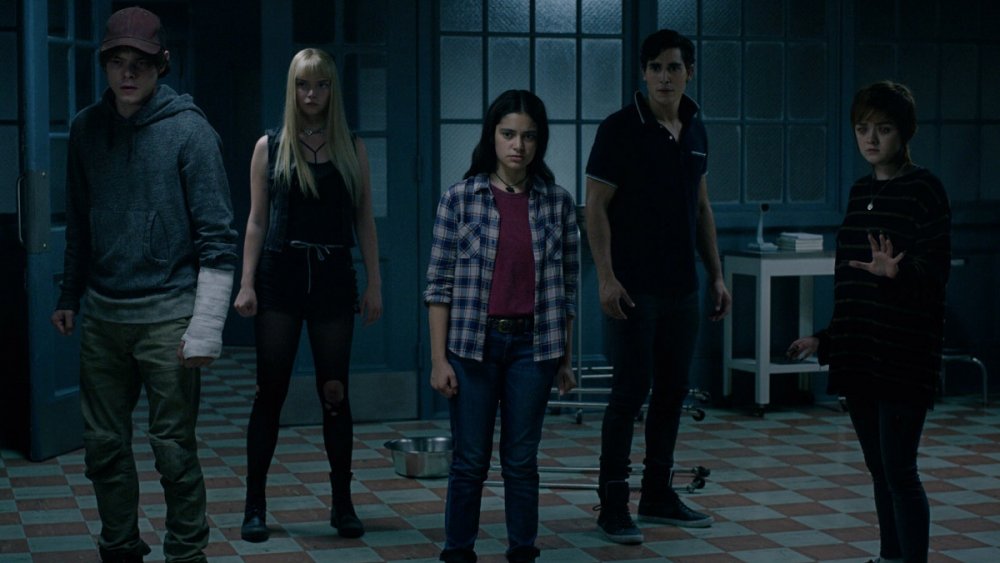 Disney/20th Century Studios
Hunt reflecting on her character isn't an experience exclusive to her. In the three years since the New Mutants cast finished shooting, each of the five main actors has taken the time to do the same. 
At the press conference, Maisie Williams expanded on Hunt's thoughts, sharing, "At the time we made the movie, we were all a lot younger. It's only been three years, but you do change a lot. At that time, I was very uncomfortable, and when I was playing Rahne and had the wig on and the ratty clothes, it made me feel uncomfortable as an actor. It's hard to do your job right when you feel unattractive and you can't get your ego out of the way."
Williams agreed that time has given her a totally new perspective on things: "When I look back on it now, all of that was actually perfect. To feel uncomfortable in the clothes — that's who she is. She wasn't born with every ounce of confidence. So, it was something I was really fighting at the time, but looking back, I'm like, 'Wow, you were really uncomfortable, but it worked for the role.'"
For her part, Alice Braga, who portrays the teens' supernaturally gifted mentor Dr. Cecilia Reyes, is excited to see how teenage viewers connect with the characters of The New Mutants. 
"The movie talks a lot about what young people have going on in their lives, mutant or not, and the X-Men [team] is a metaphor about being accepted," she shared during the roundtable discussion. "It is a deep look at these characters, these young adults, that are figuring out life and going through different feelings, and, like Maisie said, understanding their bodies and their roles in the world."
The New Mutants is out in select theaters now.