Why Jake From I'm Thinking Of Ending Things Looks So Familiar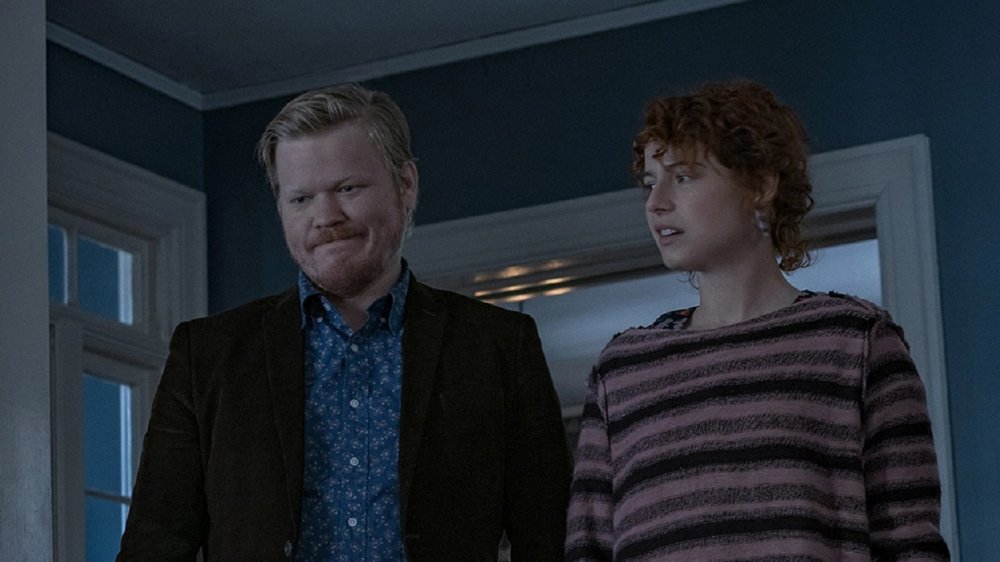 Writer-director Charlie Kaufman is one of the most distinctive minds in the movie business, and his newest endeavor I'm Thinking of Ending Things takes his signature psychological mystique to the next level. The brilliant Netflix drama is one of those rare, haunting movies that camp in your brain for ages after the credits roll, and it can easily leave you with more questions than it even attempts to answer. 
While I'm Thinking of Ending Things is a movie that deals in uncertainty, one thing that's very certain is that everyone involved does an outstanding job. In particular, Jessie Buckley as the mysterious, multi-named young woman and Jesse Plemons as her boyfriend Jake deliver stellar, nuanced performances that simultaneously anchor the movie and elevate it. Of course, fans of Buckley's work know that the actress has a robust career on screens both big and small. We can't help but feel, however, that we've seen the equally impressive Plemons in a production or two, as well. Let's take a look at why Jake from I'm Thinking Of Ending Things looks so familiar.
Jesse Plemons was Landry Clarke on Friday Night Lights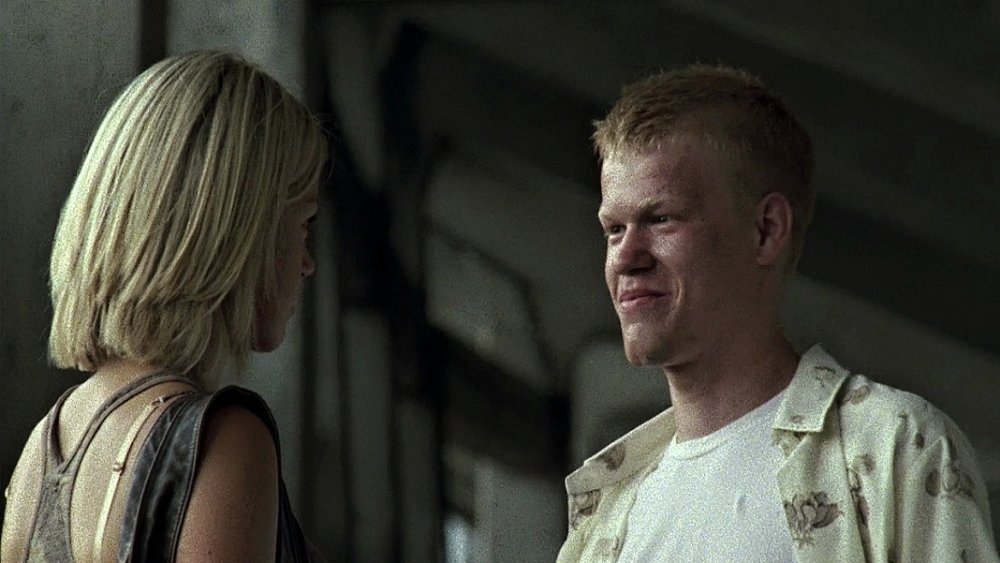 Jesse Plemons arrived on the scene with a bang in 2006, when he started his tenure as Landry Clarke in NBC's high school sports drama Friday Night Lights. Landy started the show as a somewhat geeky freshman who was best friends with the Dillon Panthers' quarterback Zach Gilford (Matt Saracen), but personally so timid that he couldn't correct Coach Taylor (Kyle Chandler) when he got his name wrong. He eventually became a successful high school footballer in his own right, especially after switching schools and joining the Dillon Panthers' arch-enemies, the East Dillon Lions. 
Plemons' character was a good-natured, nerdy, yet physically capable guy with big plans for the future. The lovable Landry was also, however, involved in some pretty shady situations: In season 2, the character became entangled in a strange subplot in which he straight up killed a man who was attempting to assault Tyra Collette (Adrianne Palicki), resulting in a long, convoluted attempt to cover up the situation. As we're about to see, this curious combination of affability and dark undertones would become one of the actor's major calling cards. 
Jesse Plemons was Todd on Breaking Bad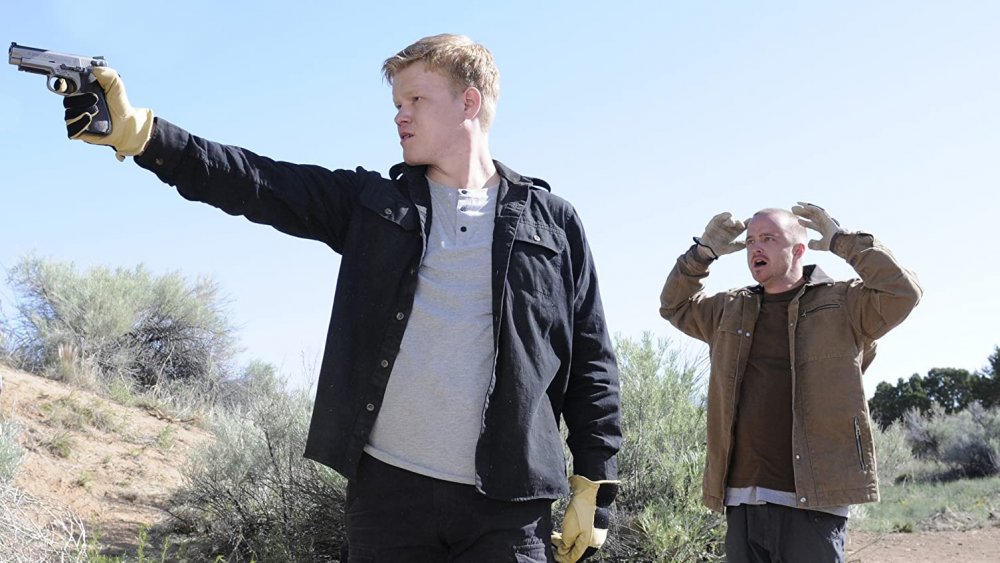 In 2012, the face of Jesse Plemons was forever etched in the nightmares of Breaking Bad fans. In a show filled to the brim with shady characters, Plemons' sadistic Todd Alquist made a spirited attempt to become the show's most reviled villain. Todd started out as a polite and meek, yet capable exterminator/burglar who gained the trust of Walter White (Bryan Cranston) and Jesse Pinkman (Aaron Paul), becoming their accomplice. Unfortunately for the meth-cooking pair, their new friend turned out to be an unpredictable and violent man who not only killed a child during a complex freight train heist, but set his neo-Nazi uncle Jack Welker (Michael Bowen) and his gang on the duo — and, of course, enslaved poor Jesse for months. 
Despite his relatively late introduction, Todd's unnerving combination of courteous friendliness and sudden outbursts of mind-boggling cruelty made him one of the most memorable villains of the series. As an example of his status in the series' pantheon, he was the only significant Breaking Bad villain to feature prominently in 2019's Jesse-centric El Camino: A Breaking Bad Movie, where a lengthy flashback of a truly atrocious weekend with Mr. Alquist became a driving plot element.  
Jesse Plemons was Ed Blumquist on Fargo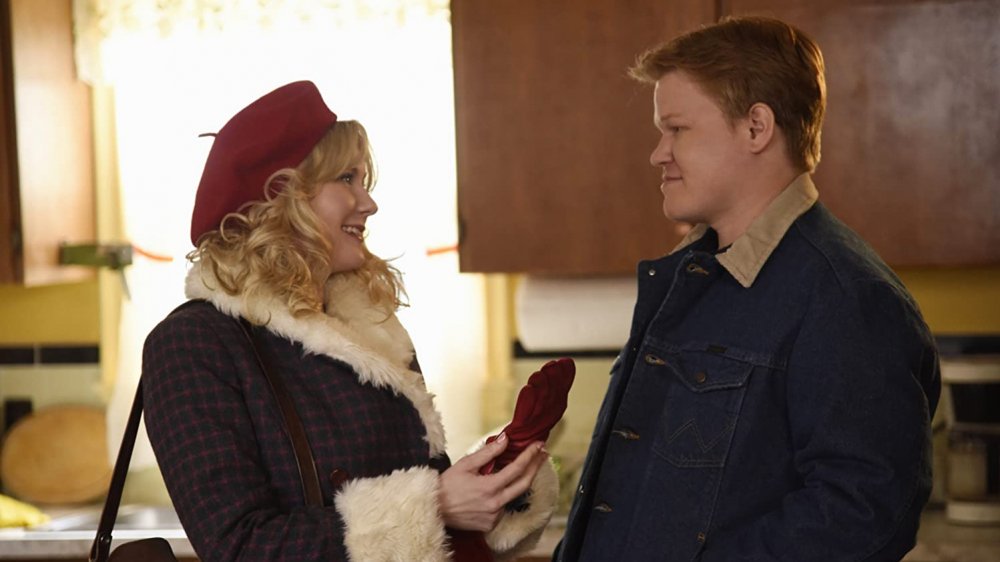 Jesse Plemons' everyman look combined with his ability to portray complex characters with hidden depths lends itself very well to a black comedy crime drama, and the second season of FX's Fargo made full use of this fact. Plemons played Ed Blumquist, an unassuming butcher's assistant in Luverne, Minnesota. Through an unfortunate twist of fate, he and his wife Peggy (Kristen Dunst) ended up killing Rye (Kieran Culkin), the youngest son of the Gerhardt crime family. This set off a strange series of events that saw the Blumquists in increasingly convoluted conflict with the police and professional criminals alike.
Plemons and Fargo seem like a match made in heaven, and indeed, the actor was predictably compelling in his role as a bumbling butcher who was way over his head in every conceivable way. The role earned him the first of his two Emmy nominations to date.  
Jesse Plemons is a veteran of major movies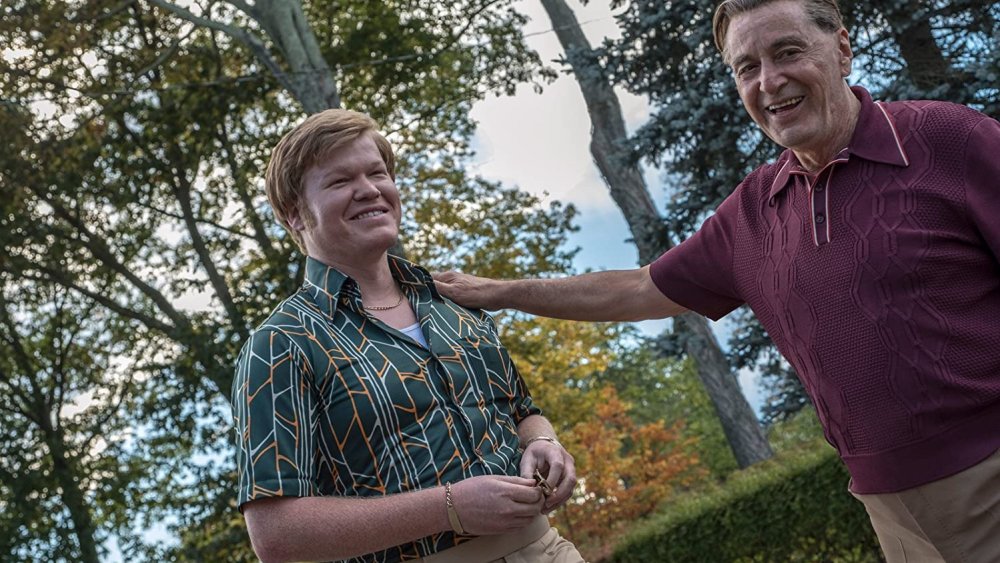 Jesse Plemons is one of those guys who has seemingly been in half of everything, and who's so good that he just might be about to be in the other half, as well. Apart from his many high-profile standout roles, he's also appeared in smaller, yet significant roles in many acclaimed movies. In Martin Scorsese's Netflix epic The Irishman, he portrayed Jimmy Hoffa's (Al Pacino) accomplice, Chuckie O'Brien. In 2018's Dick Cheney biography dramedy Vice, he was the war veteran Kurt, who narrated the movie. You might also know him as Kevin Weeks, crime lord Whitey Bulger's (Johnny Depp) imposing underling in Black Mass, as well as cult leader Lancaster Todd's (Philip Seymour Hoffman) son Val in Paul Thomas Anderson's acclaimed The Master. 
Though that list might make it seem like Plemons naturally gravitates toward critical darlings, he's not afraid to embrace the goofier side of acting, either. In 2018, he gave a memorable turn in the dark comedy Game Night, in which he played Max (Jason Bateman) and Annie's (Rachel McAdams) awkward neighbor, Gary. In 2011, he played the redneck Jake in the alien comedy Paul, and the following year he entered the big budget game with Battleship, in which he played Boatswain Mate Seaman Jimmy "Ordy" Ord.     
Jesse Plemons captained the U.S.S Callister on Black Mirror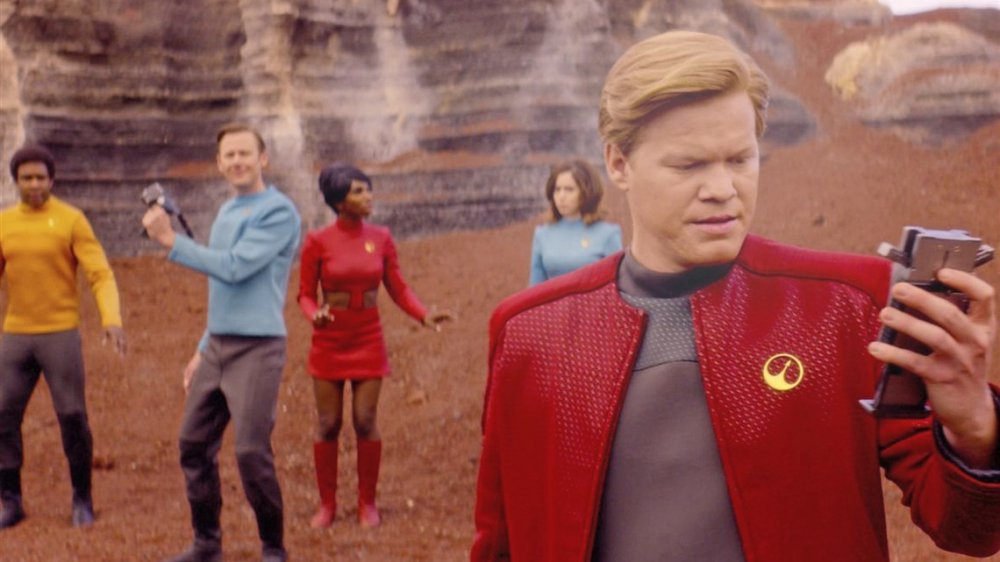 Before Jesse Plemons was "that guy" in seemingly all of our favorite movies and shows, he was a dependable TV workhorse who visited many well-known TV shows. His younger days featured appearances on Varsity Blues, Walker, Texas Ranger, and Sabrina the Teenage Witch, and before he established himself as Landry Clarke, he was already scoring guest appearances on classics like the original CSI, Grey's Anatomy and NCIS. His post-Friday Night Lights TV work has included sporadic guest spots on Drunk History, as well as arguably his most famous single-episode role: Robert Daly, the spiteful CTO who tortured the digital clones of his coworkers in a Star Trek-inspired virtual reality world in the Black Mirror episode "U.S.S. Callister." His turn as one of the vilest Black Mirror characters yet earned Plemons his second Emmy nod. 
The actor's immediate future is unlikely to feature too many TV one-offs. Plemons continues to be in high demand, and he has plenty of upcoming movie projects on his plate. In 2021 alone, he's set to appear in no less than four films. He'll star as Paul Meadows in Guillermo Del Toro's unsettling horror movie Antlers, and goes up against Benedict Cumberbatch in Jane Campion's adaptation of Thomas Savage's brotherly ranch drama The Power of the Dog. He'll also appear as the FBI agent Roy Mitchell in Judas and the Black Messiah, a biographical drama about the FBI-assassinated Black Panther activist Fred Hampton. Oh, and we'll also see him in the Disney blockbuster Jungle Cruise, in which his villainous character goes up against Dwayne Johnson himself. Knowing how malicious Plemons can be when the role calls for it, Johnson just might be facing the fight of his life.