Wireless Trailer Teases Steven Soderbergh's Quibi Thriller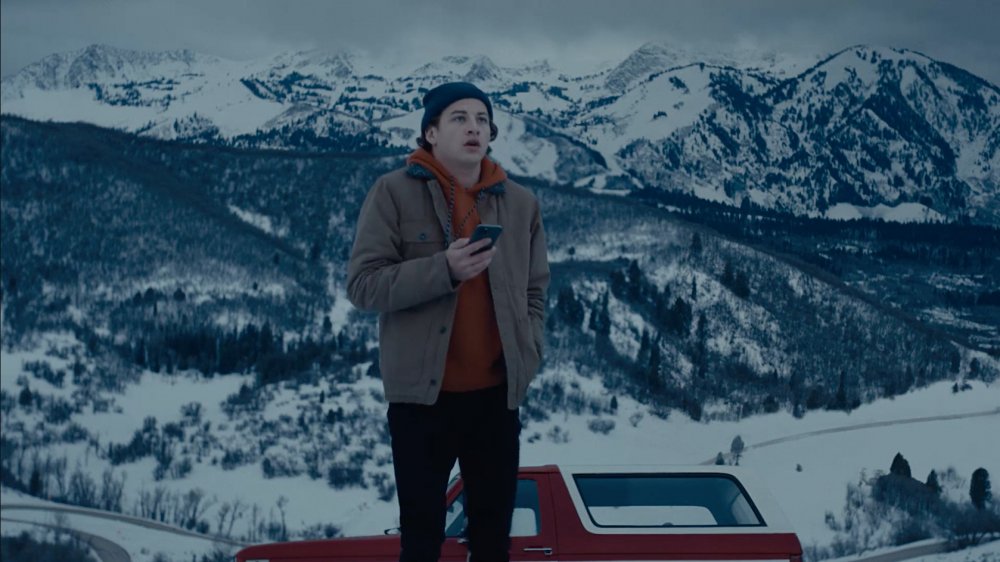 Quibi
Quibi (the quick-bites driven streaming video platform) has found some of its best successes in the world of horror and thrillers. Titles like 50 States of Fright, Most Dangerous Game, The Fugitive, and The Stranger are all geared towards audiences who want to be perched at the edge of their proverbial seat.
The next series in that effort is the Steven-Soderbergh-produced show Wireless starring Tye Sheridan (Ready Player One), Andie MacDowell (Groundhog Day), and Lukas Gage (Euphoria).
Quibi is a streaming platform designed specifically for mobile phone use, but it's more than just the brevity of episode that can make a show well-suited for watching on your cell, and Wireless's creative team of Zach Wechter and Jack Seidman are using the very nature of the show's story to Quibi's advantage.
Wireless is set largely inside of the car of one Andy Braddock (Tye Sheridan), but not because he's on any joy ride — in fact, he's in a fight for his life, and the one resource we all rely on (our cell phones) is the one thing Andy has in precious, limited supply.
How Wireless uses Quibi's platform to tell a unique story
The pitch for Wireless is pretty simple: Andy Braddock is on a journey to salvage his relationship with Dana (Francesca Reale). The two have recently split, and Andy is hoping that taking the long journey out to a party in the Colorado mountains will at least start the path to getting him and Dana back together.
On the way, both traffic and weather come between Andy and his goals. When he risks an alternate route, he crashes into a snowbank before careening into a ravine. All Andy has to do is wait until someone comes to rescue him, and all he has to keep him company is the quickly-dwindling battery life of his cell phone.
The trailer for Wireless gives us a glimpse of what we can expect: Sub-thermal temperatures, betrayal, and maybe an attack from an unknown assailant. The biggest twist, however, isn't necessarily where the story goes, so much as how you choose to experience it. According to the press release, there are two narratives happening at once, and you can either "Watch horizontally for a cinematic view," or,  "Twist vertically to experience Andy's phone as your own." Wireless is a kind of interactive experience that straddles a blending of classic thriller with the kind of survival video gameplay you'd see in something like Until Down from Supermassive Games.
Will Andy survive and rekindle his relationship, or will he freeze to death in the sparse, Colorado mountains? Wireless begins airing episodes on September 14, 2020 only on Quibi.